3D SCANNING A BUDDHA AT WAT AMPHAWAN
We had the great honour of 3D scanning a Buddha at Wat Amphawan, Singburi Province, Thailand. The Wat will make replicas of this Buddha.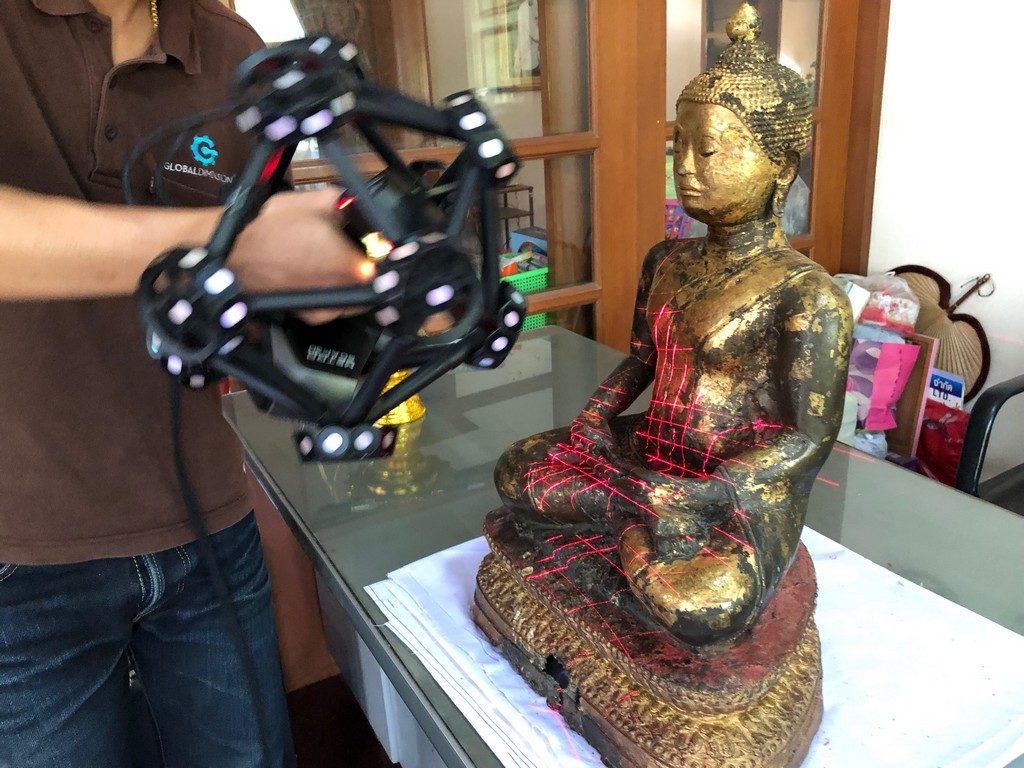 The history of this Buddha is not completely clear. This Buddha arrived at this Wat approximately 100 years ago.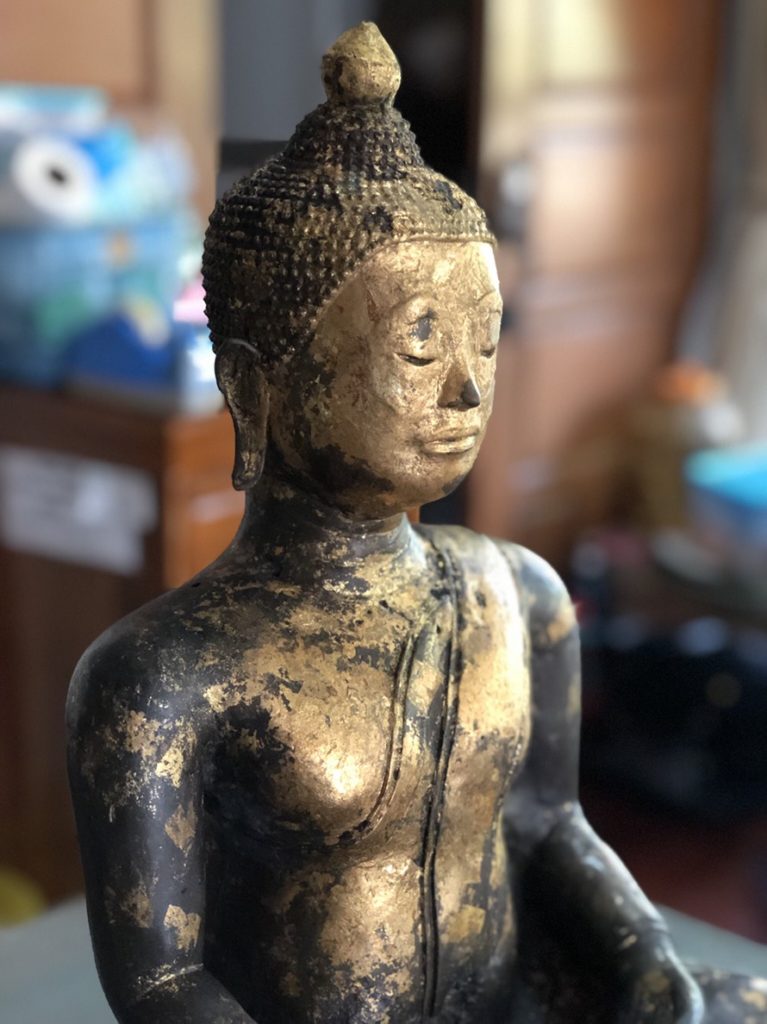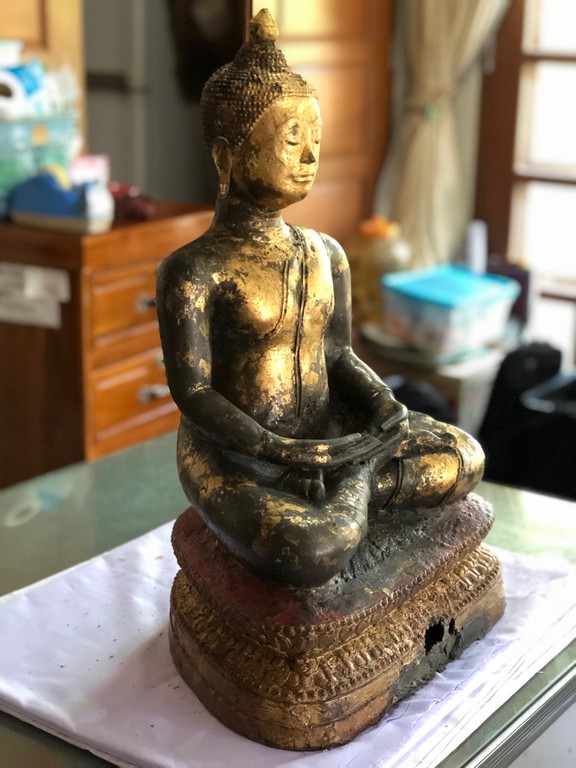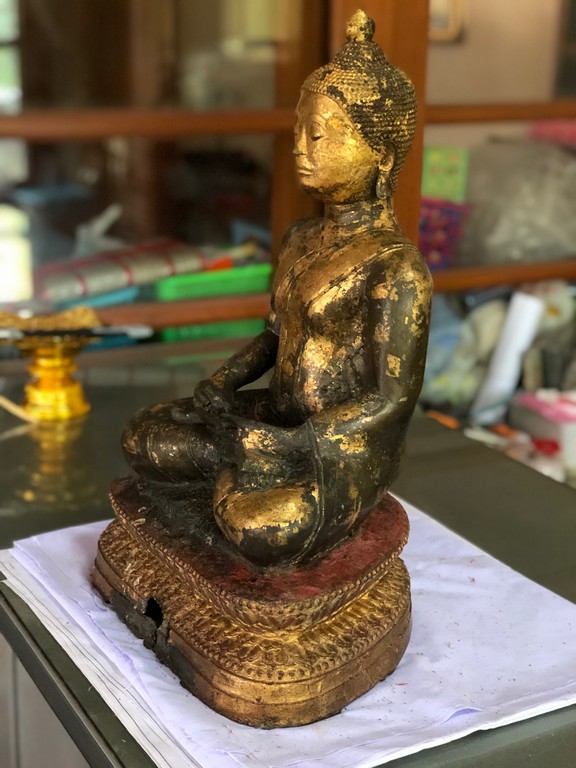 Wat Amphawan, an ancient temple in Phrom Buri district, Sing Buri province, has been the name since the Ayutthaya Period (The Ayutthaya period is over 400 years ago). It was inscribed in the Chinese language on a stone of the former ordination hall. This hall was built by Chinese immigrants in Meng Xiao Period who had business with Somdet Phra Narai Maharat in Lop Buri.  After the ordination hall had been built, founders asked for two Phra Nak Pok Hin images from Somdet Phra Narai Maharat.  They kept in the ordination hall. Wat Amphawan is honoured to be a model temple by the Department of Religious Affairs.
The tools we used a Creaform Metra and Creaform Ctrack scanner system. The software we use is Creaform's VXElements and 3D Systems tools such as DesignX, Wrap and others.
The Wat can be found at this Google map location https://goo.gl/cS4kTv
Getting ready
The Buddha was cleaned by an important monk. He cleaned and took great care.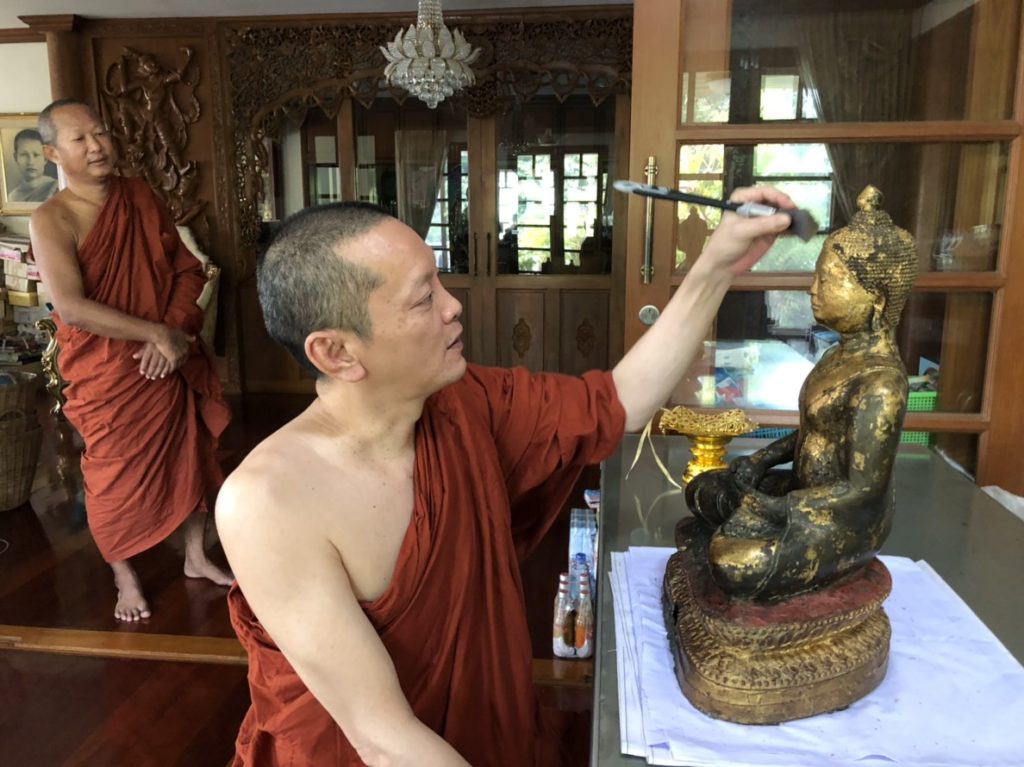 The scan took over 2 hours of scanning, even though the Buddha was small, only 40 cm tall. We scanned at the maximum resolution and accuracy of the Creaform Metra and C-Track system.
Start the scan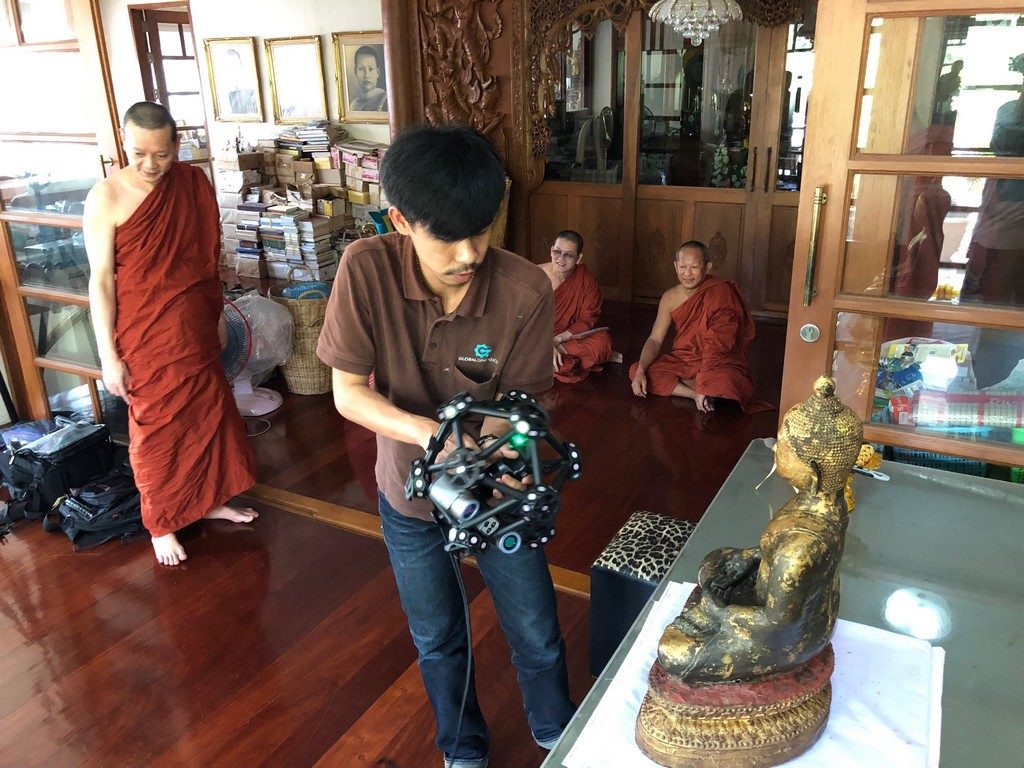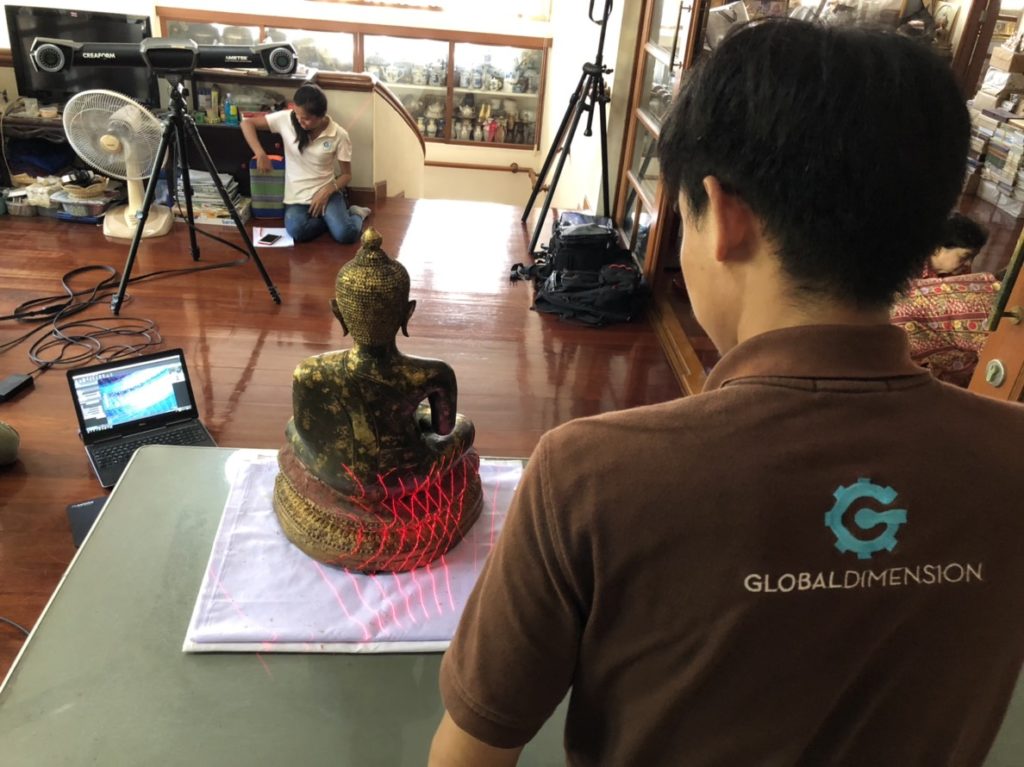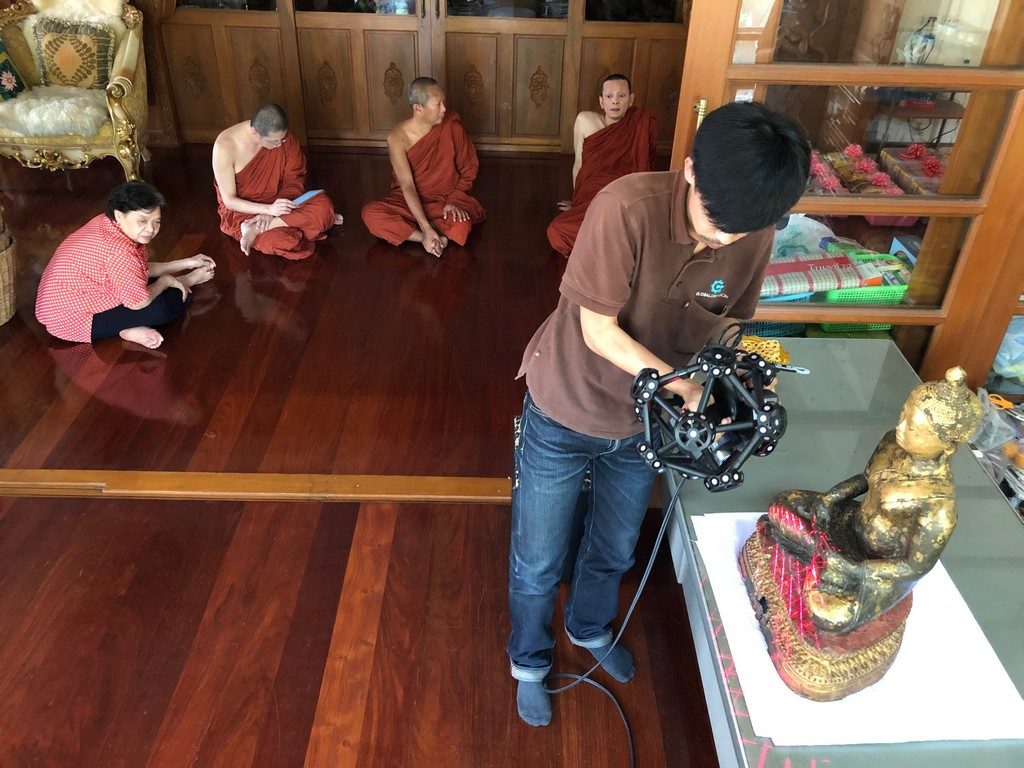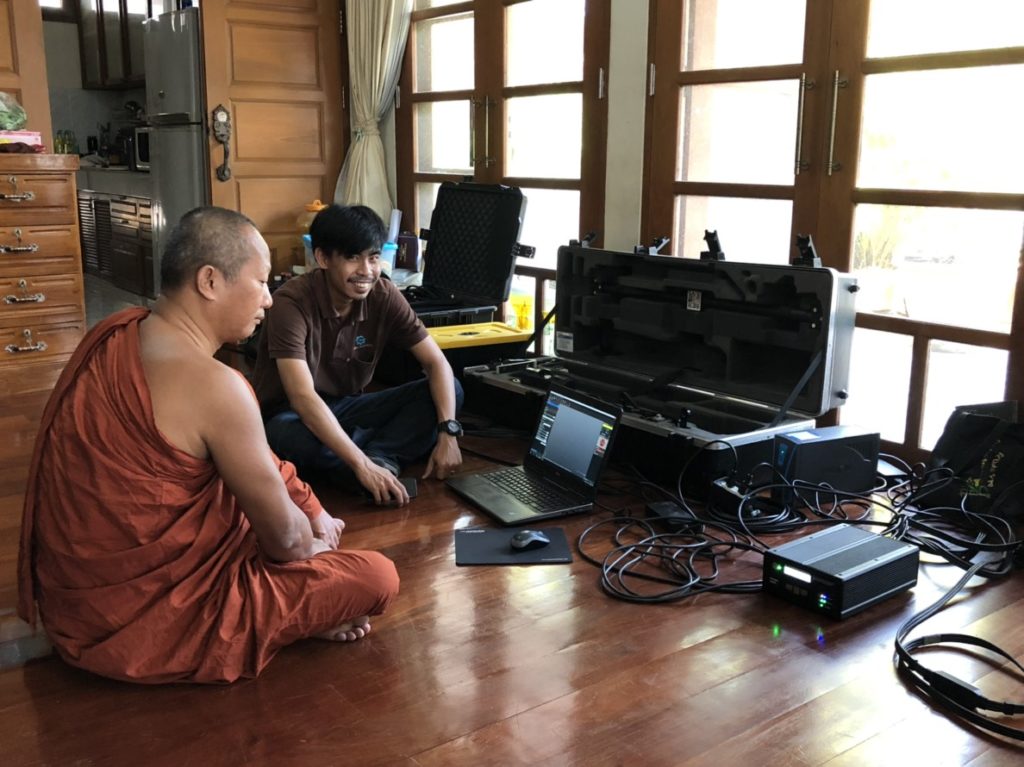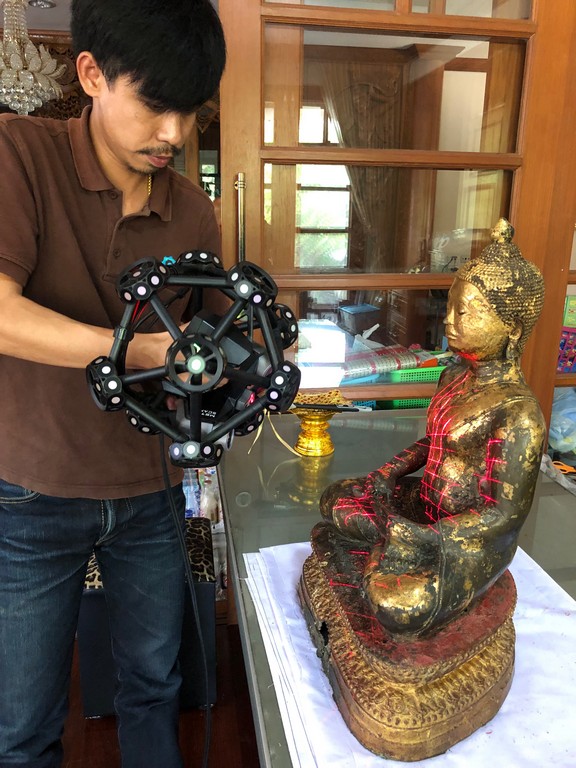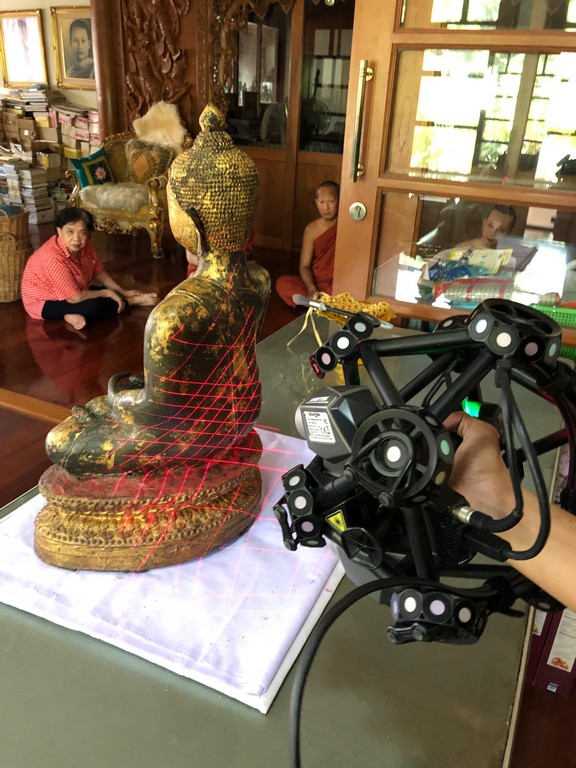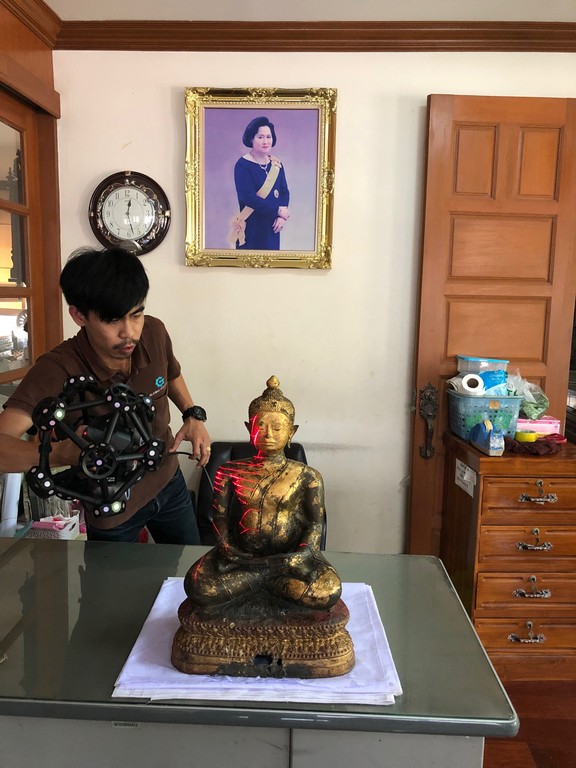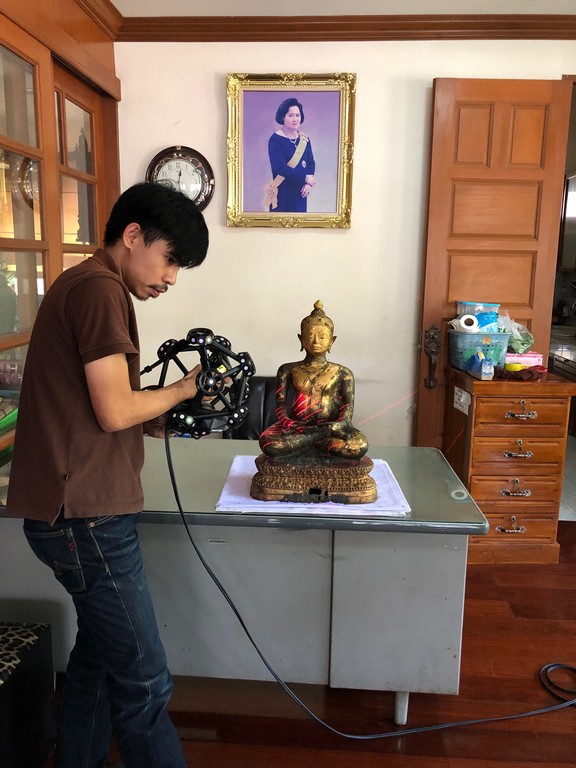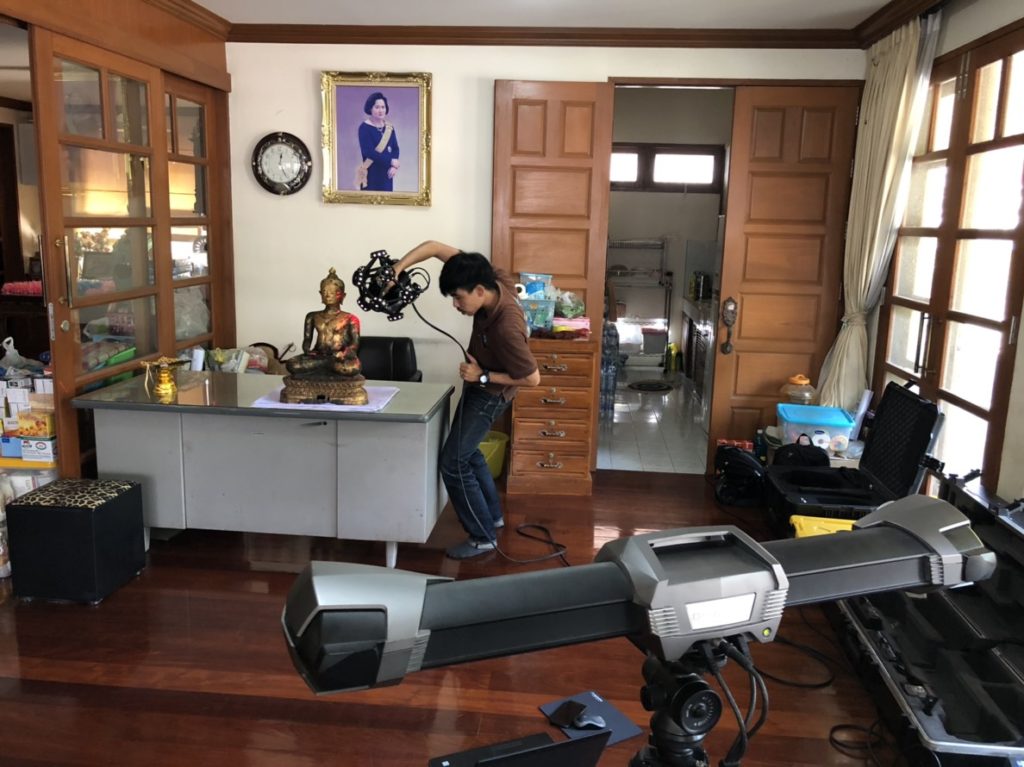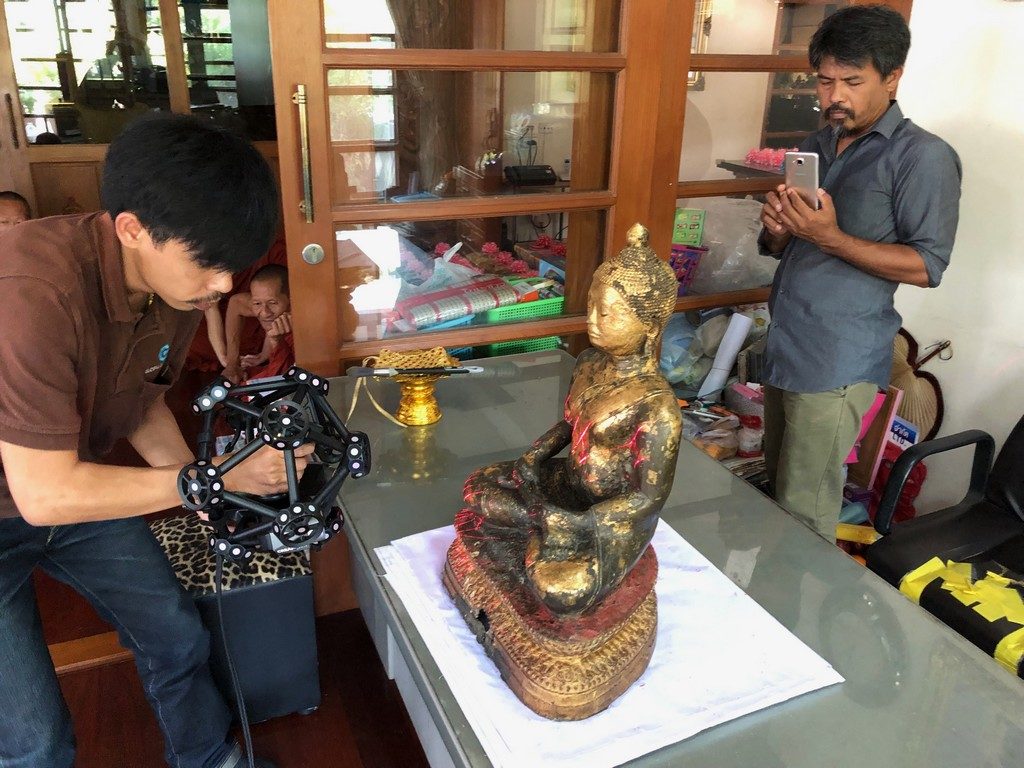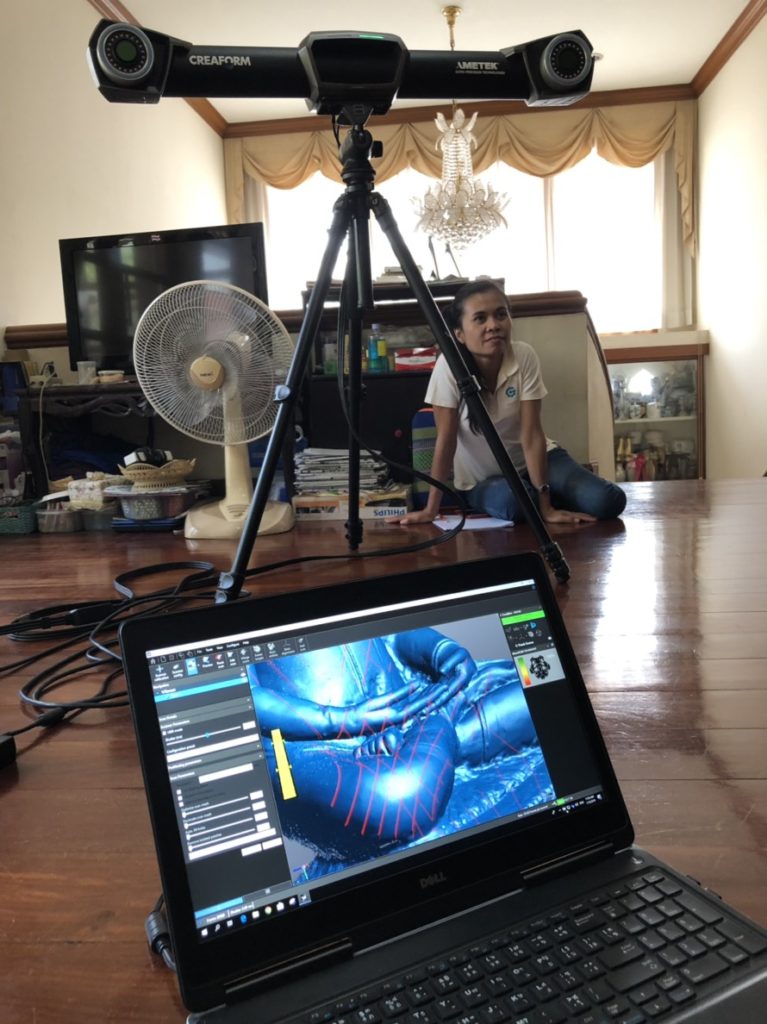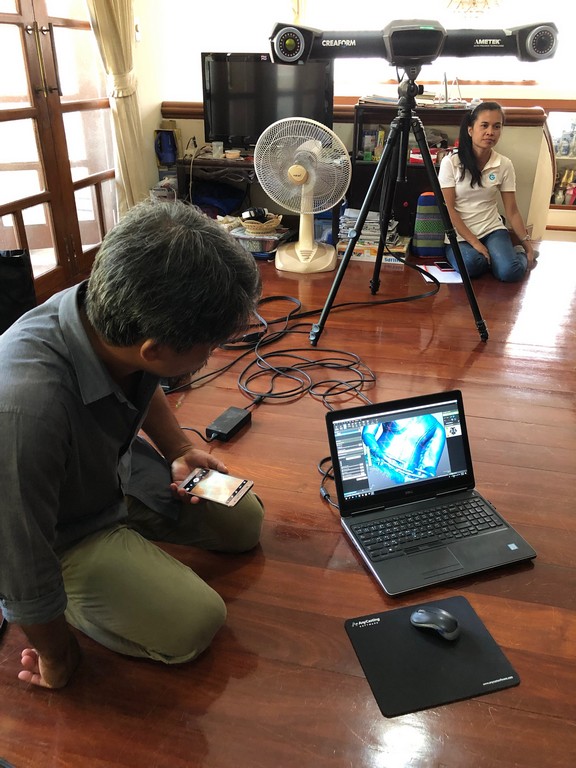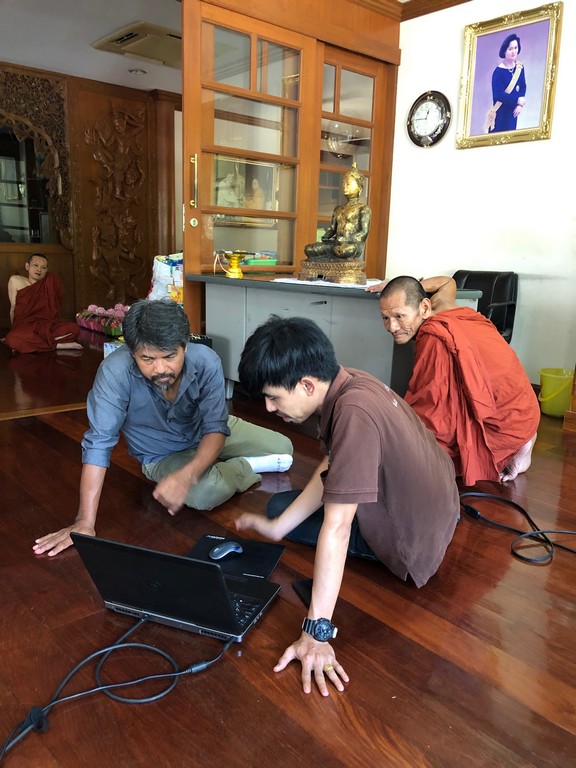 Luang Pho Charan Thitathammo
Luang Pho Charan Thitathammo was a very famous monk at Wat Amphawan. He is no longer with us, but his spirit live on. The house where he lived is where we scanned this Buddha. On the ground floor there is a wax figure of Luang Pho Charan Thitathammo, and many old relics. Many people come and pray at this location.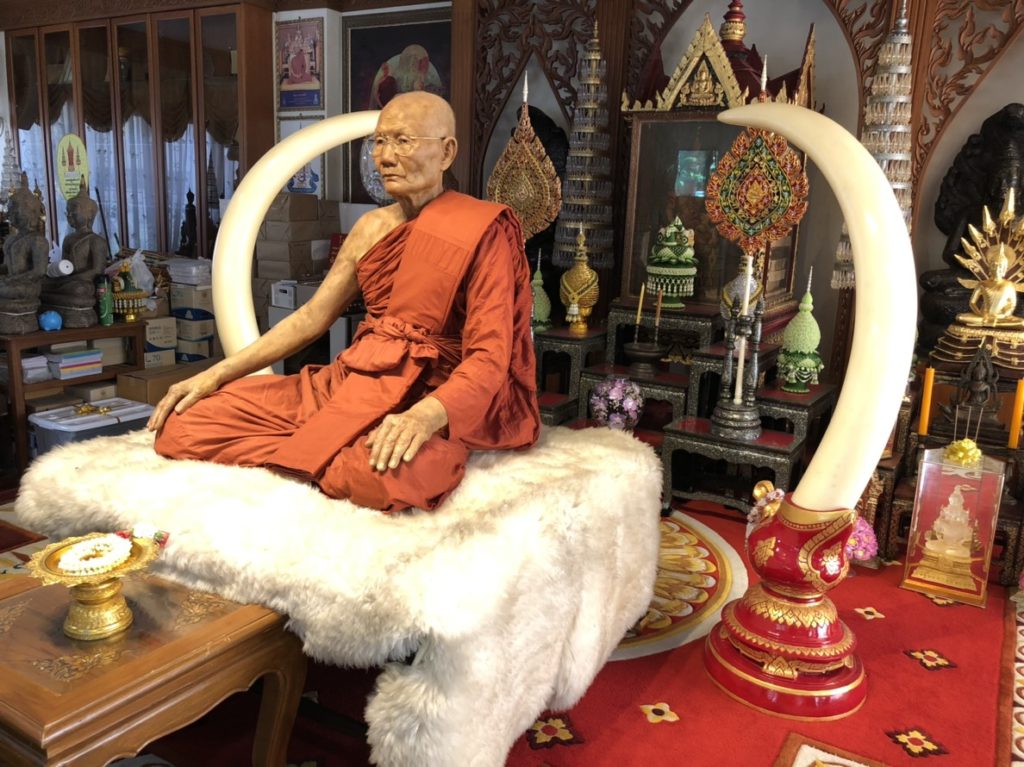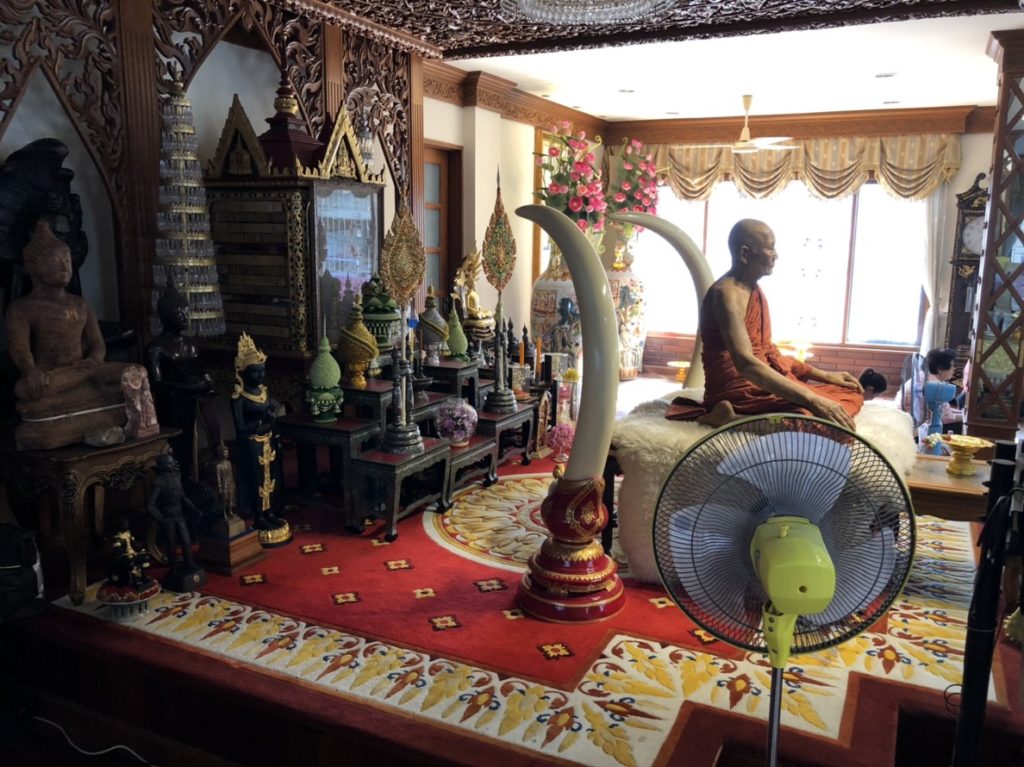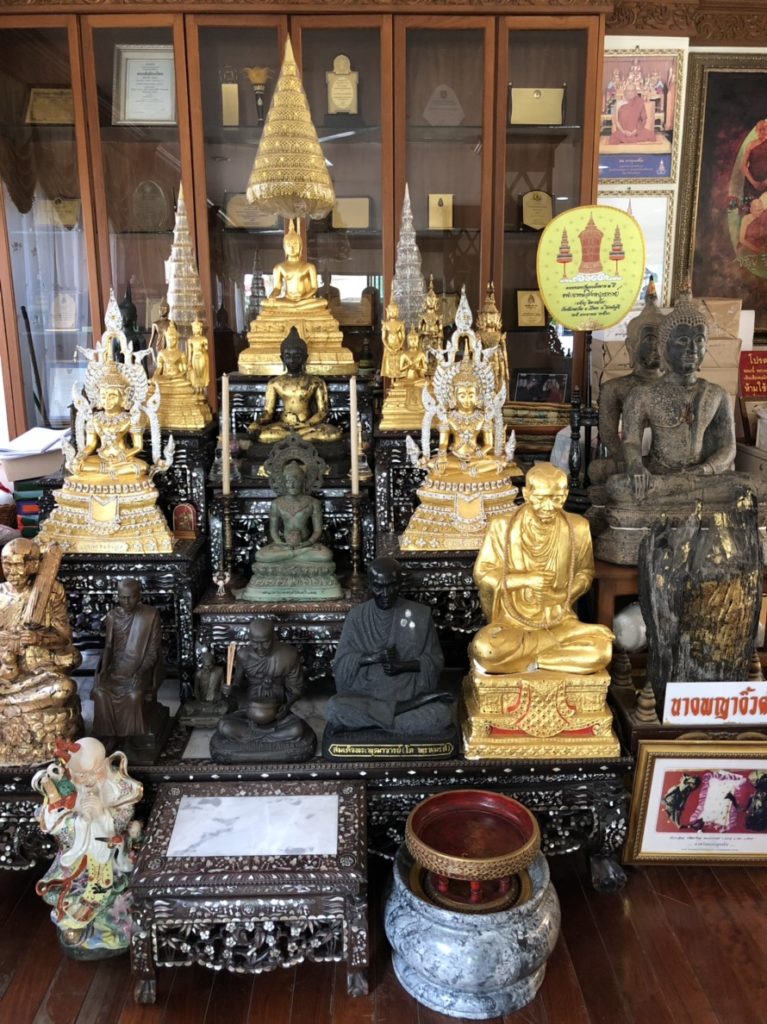 The temple grounds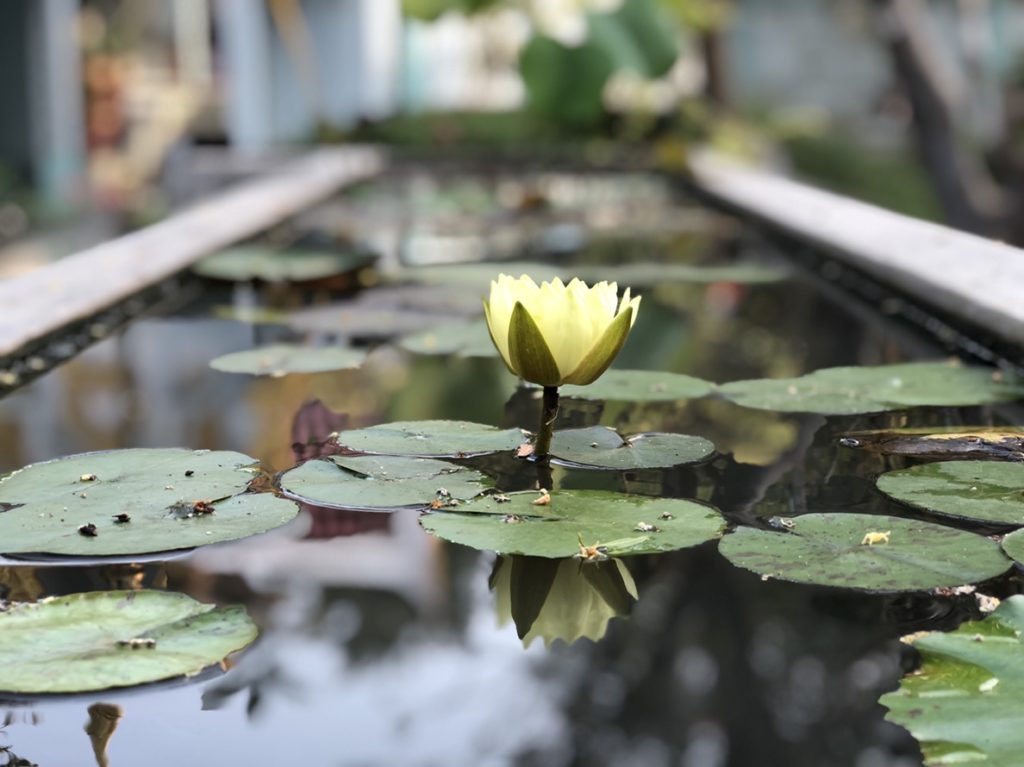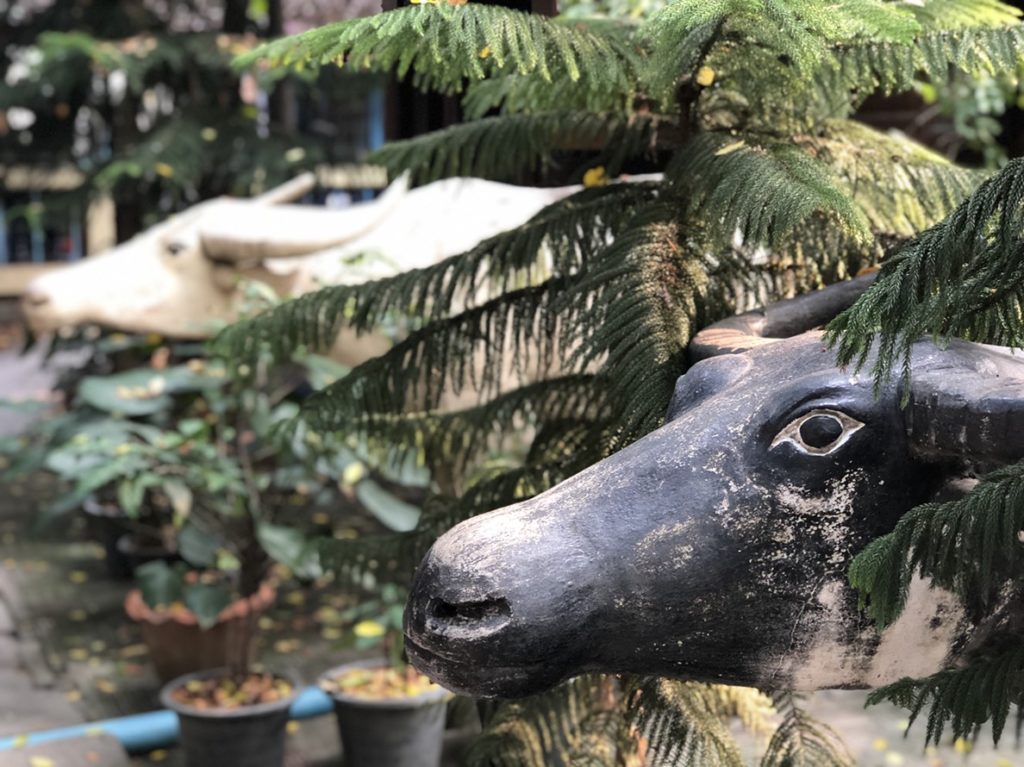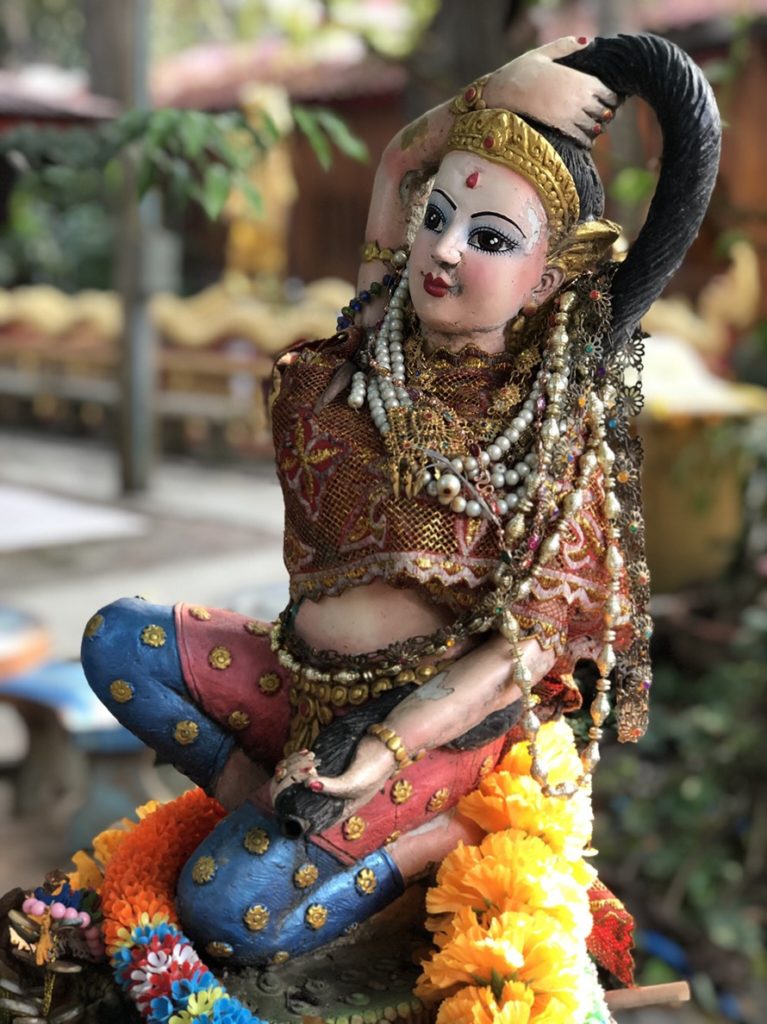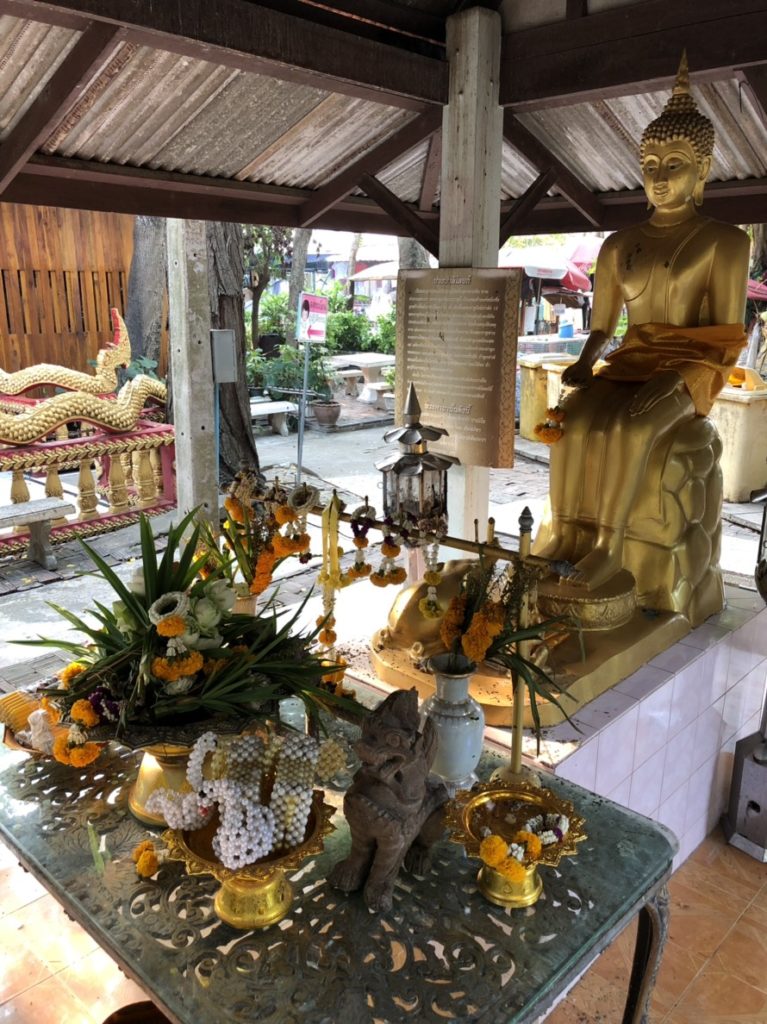 An old friend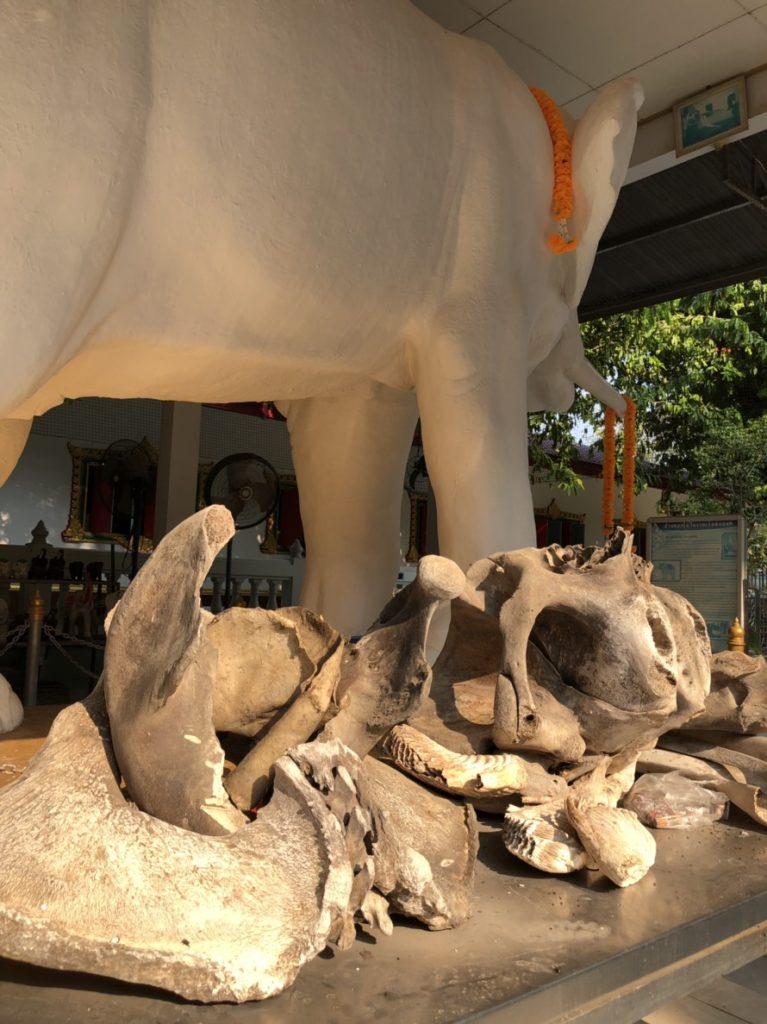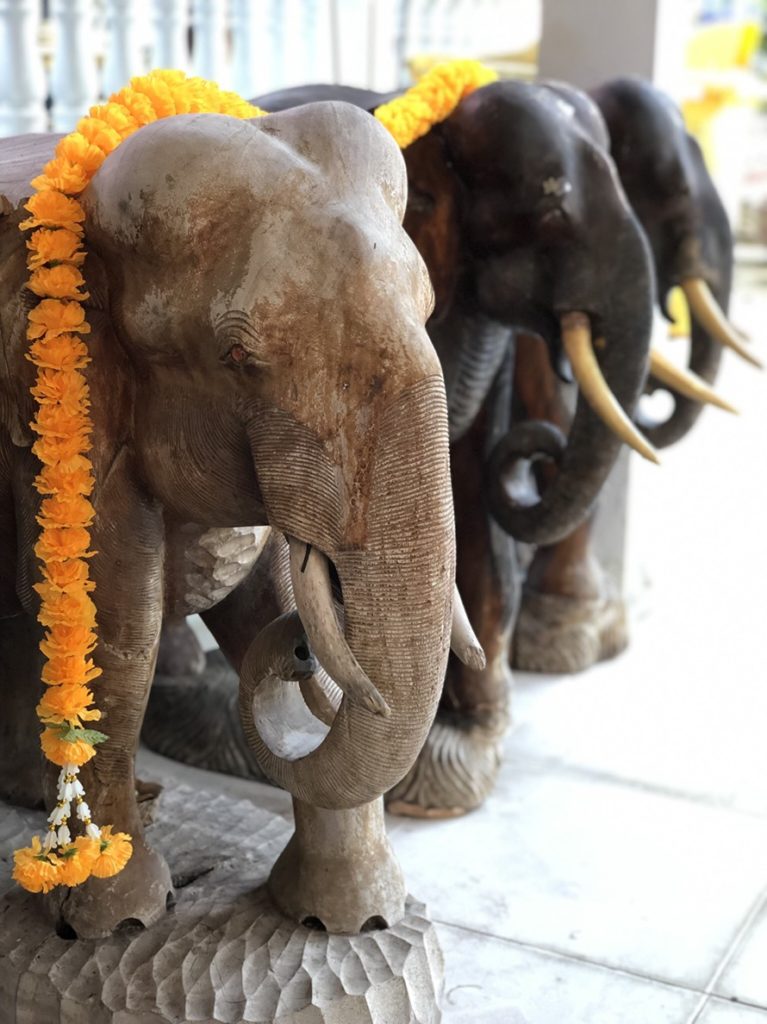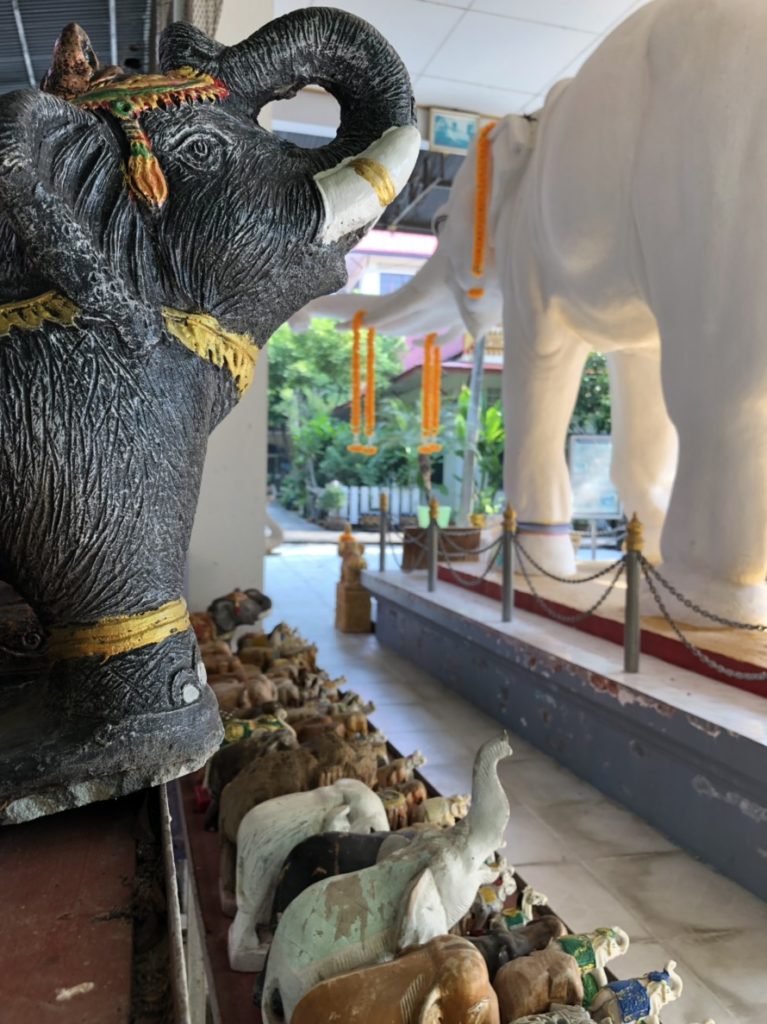 Friendly locals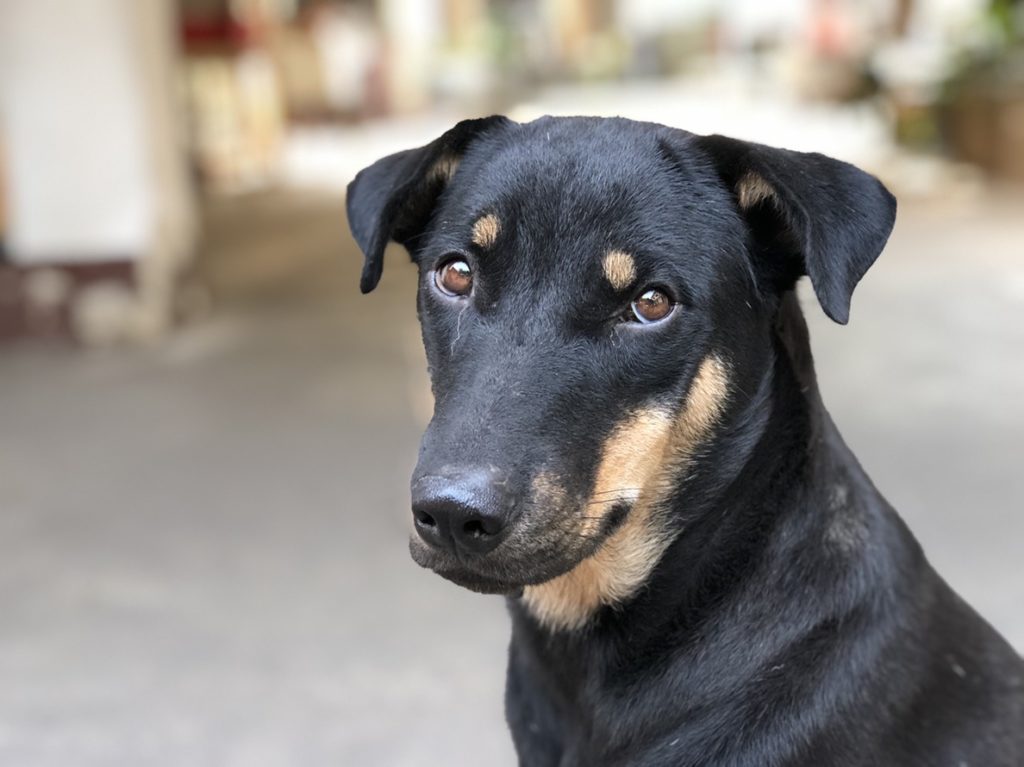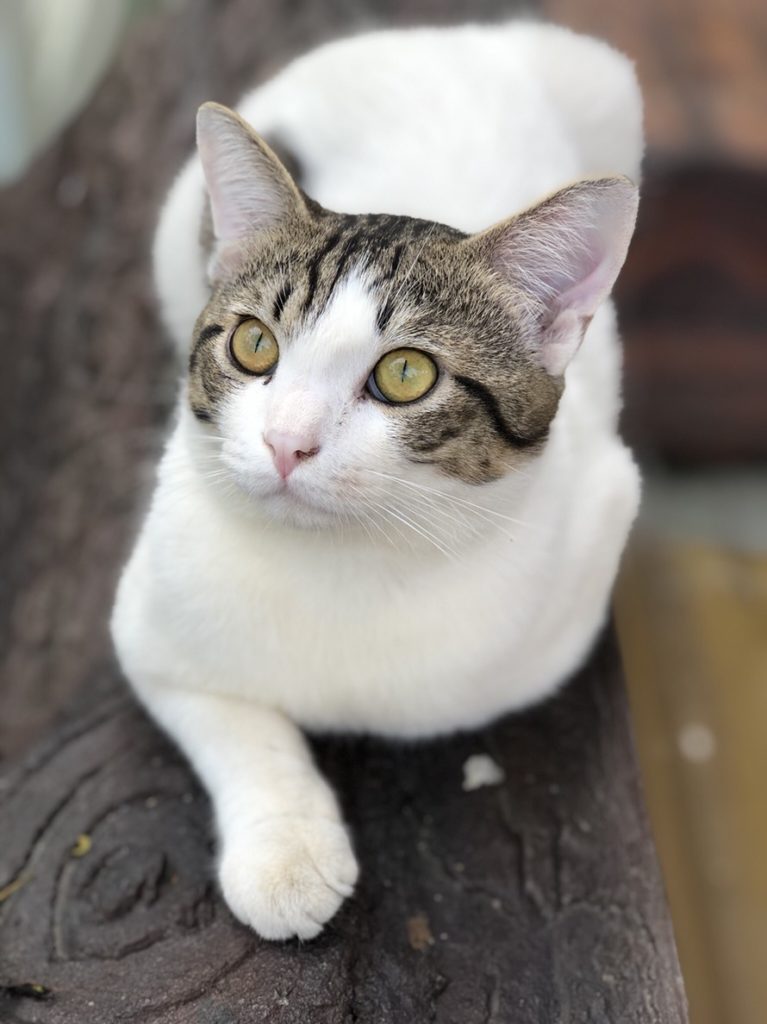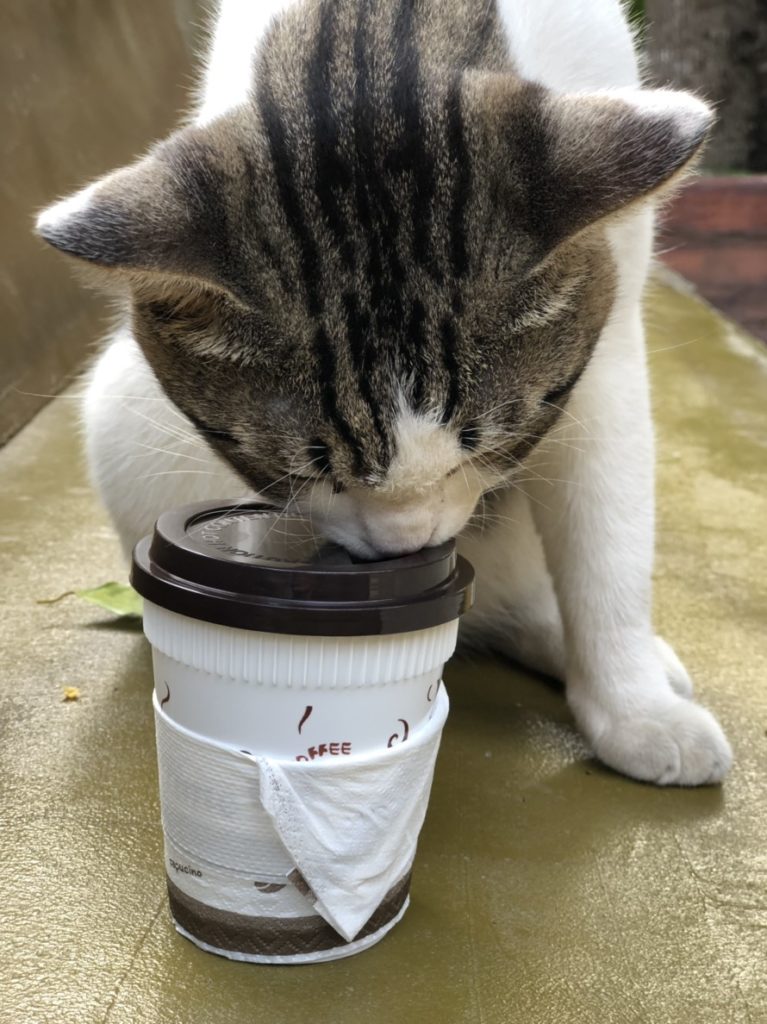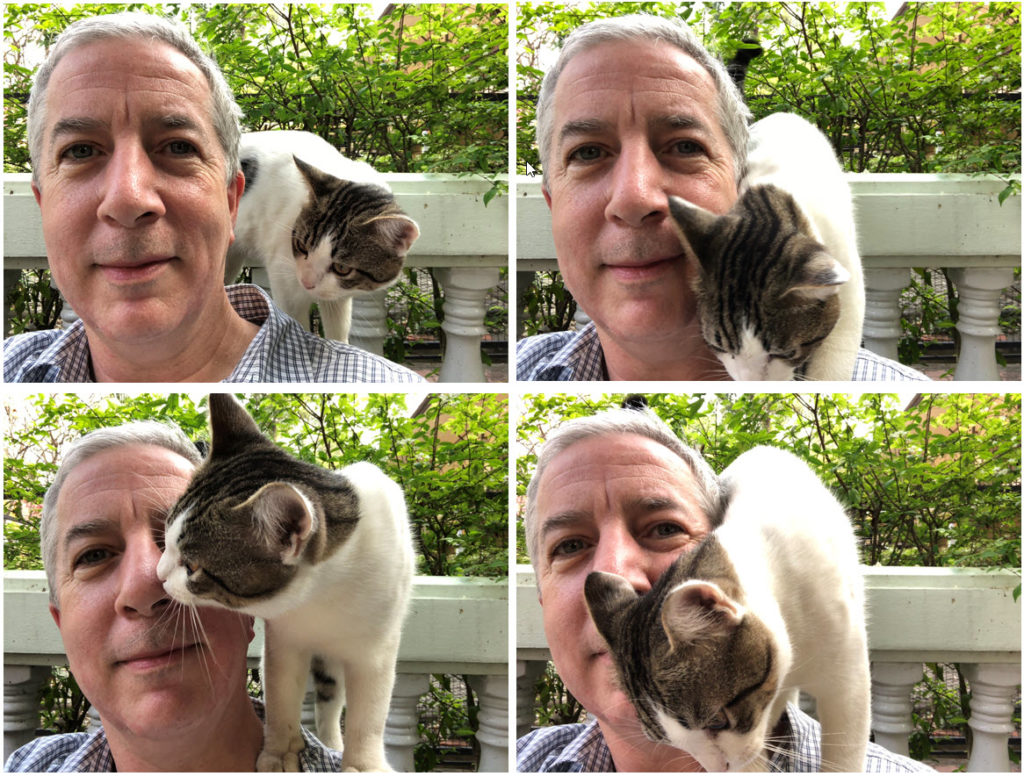 Beautiful temple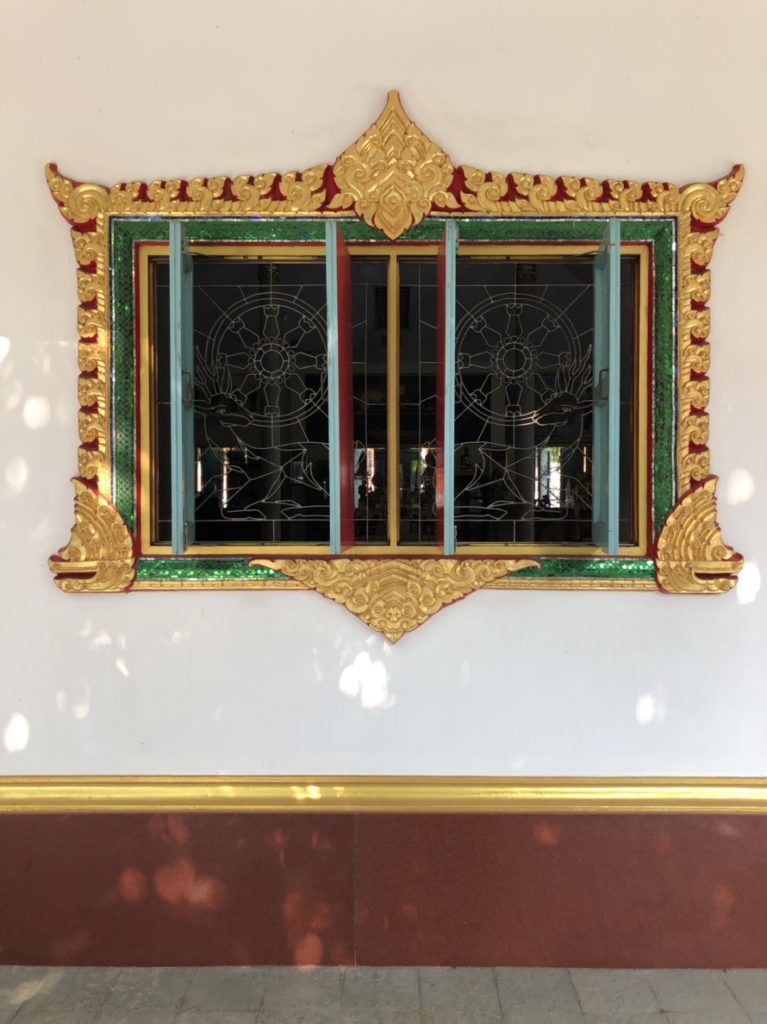 Sad to go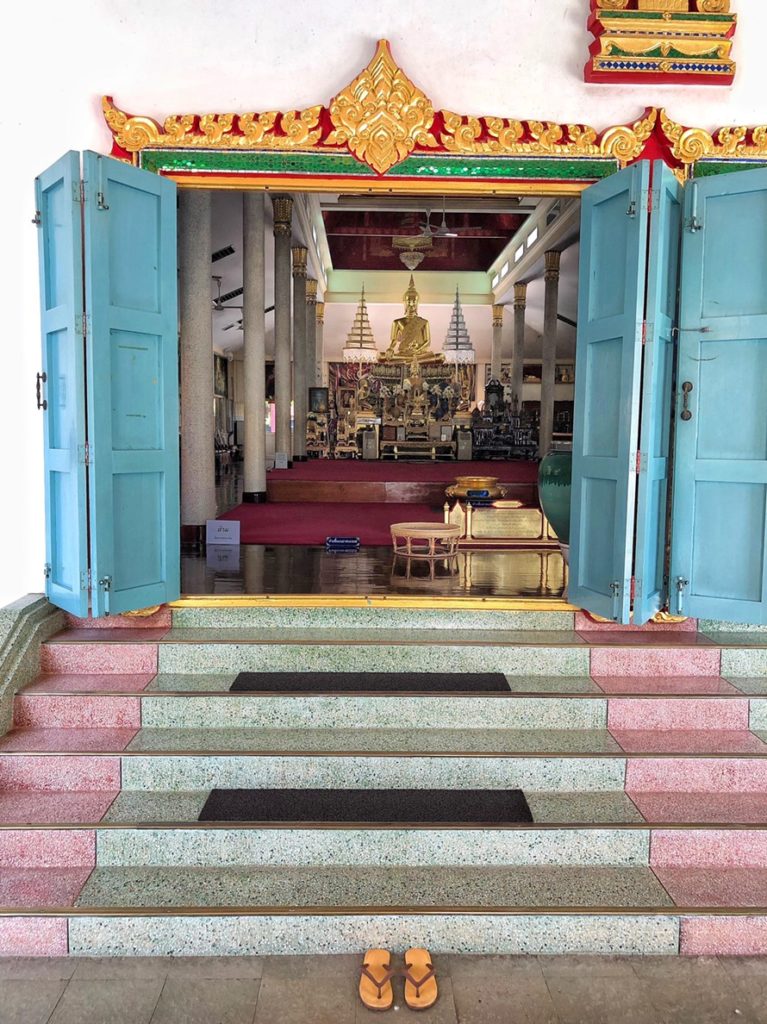 We loved working at Wat Amphawan, as the Buddha was sublime and the monks we met were very kind. We hope to come back and see the replica Buddha they will make. Please sign up for our newsletter, or "like/follow" us on Facebook at https://www.facebook.com/GlobalDimensionDesign
See you soon…
If we can help you with any engineering/CAD/scanning, we will give a special price to anyone into old Volkswagens, old motorcycles, and other fun things.
We feel your passion. We love what you do and will do our best to support you.
Our location is in Downtown Bangkok. Sukhumvit Soi 3, near Bumrungrad Hospital. The BTS is Nana or Ploenchit. We are easy to find at these friendly links:

Facebook: https://www.facebook.com/GlobalDimensionDesign
Instagram: https://www.instagram.com/globaldimension3d/
Website: https://www.globaldimension.com/blog
Location: https://goo.gl/maps/jWRsCP3fH2K2
LINE: @global_dimension
Phone: +66 (0)2 253 2271
#3dprinting #3ddesign #3Dscanning#3Dscan #Reverseengineering #globaldimension #Solidworks #catia #3Dsystems #Geomagic #FaroARM #Creaform #Creaform metra #C-track# ctrack #cnc #cncowners #globaldimension3d #sculpture #Buddha