Judson Supercharger oiler bung casting detail
We have reverse engineered several Judson superchargers. They are a part of the classic car scene and are historically important devices. We need to accurately capture the character of the part, along with the functionality, inside and out. Details are important.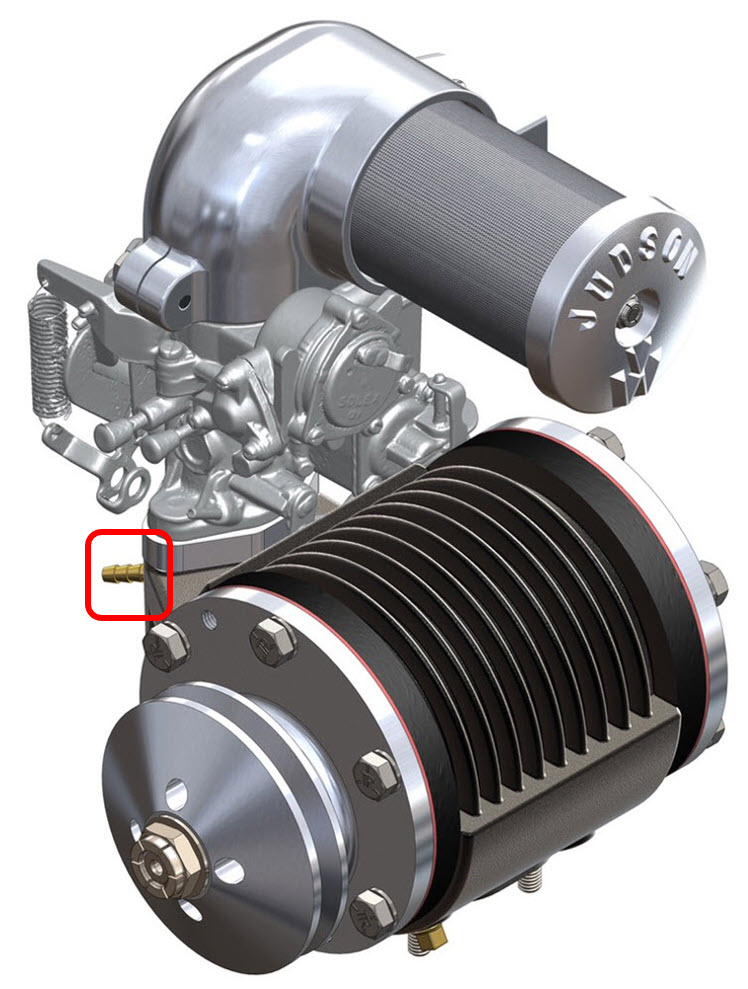 In this example, we show a simple feature in the main housing of the supercharger that is important for faithful reproduction, but also serves as an internal strengthening support for a vacuum line that is connected to the oiler.
To make a great reproduction part, it takes careful attention to detail, especially the details you do not see on the outside of the product. We believe many would have overlooked these little details.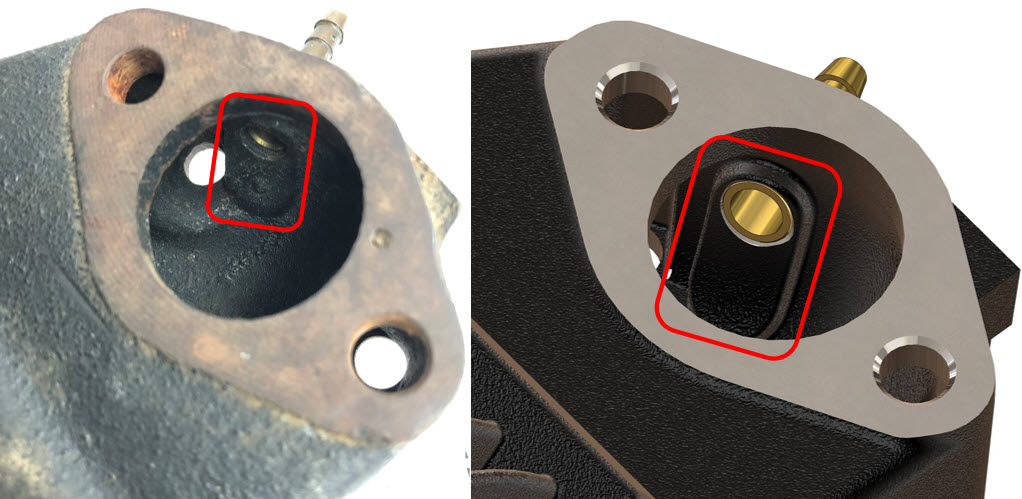 We will step through many more details like this, over the upcoming months. Stay tuned.
There is a world of difference between a handcrafted CAD drawing, and the usual low-cost drawings that are great for modern parts but not great for antique reproductions. If you need help with your classic project, feel free to contact us. We love this stuff.
SEE YOU SOON…
If we can help you with any engineering/CAD/scanning, we will give a special price to anyone into old Volkswagens, old motorcycles, and other fun things.
We feel your passion. We love what you do and will do our best to support you.
Our location is in Downtown Bangkok. Sukhumvit Soi 3, near Bumrungrad Hospital. The BTS is Nana or Ploenchit. We are easy to find at these friendly links:
Facebook: https://www.facebook.com/GlobalDimensionDesign
Instagram: https://www.instagram.com/globaldimension3d/
Website: https://www.globaldimension.com/blog
Location: https://goo.gl/maps/jWRsCP3fH2K2
LINE: @global_dimension
Phone: +66 (0)2 253 2271
#3dprinting #3ddesign #3Dscanning #3Dscan #Reverseengineering #globaldimension #Solidworks #catia #3Dsystems #Geomagic #FaroARM #Creaform #Creaformmetra #ctrack #cnc #cncowners #globaldimension3d #Volkswagen #porsche #Judson #Judsonsupercharger #supercharger #engineporn