Competitor Analysis
We do competitor analysis on many products across all industries. We do a lot of automotive-based analysis, as we are geographically positioned in the heart of SE Asia automotive industry. These are fancy words for "we have a lot of car and motorcycle factories" around here.
In this example using the Isuzu D-Max, we were asked by a manufacturer to analyse several pickup trucks across multiple brands. The focus is on ergonomics, steering and suspension geometry, construction methods and materials used to make the vehicle.
We cannot share any of the details, but we can share some of the pictures we created when we laser scanned the outside and inside of the vehicle.
This job took 1 week of scanning and 2 weeks of processing the data. After processing and cleaning all the data we had 50,000,000 polygons and was 2.5GB in size.
We used a Creaform Metra and C-Track system, along with the Faro LLP arm based scanner. We also used software from 3D Systems Geomagic DesignX, Wrap, ControlX , Creaform VXelements, DelCam PowerInspect, and Dassault Systèmes SolidWorks.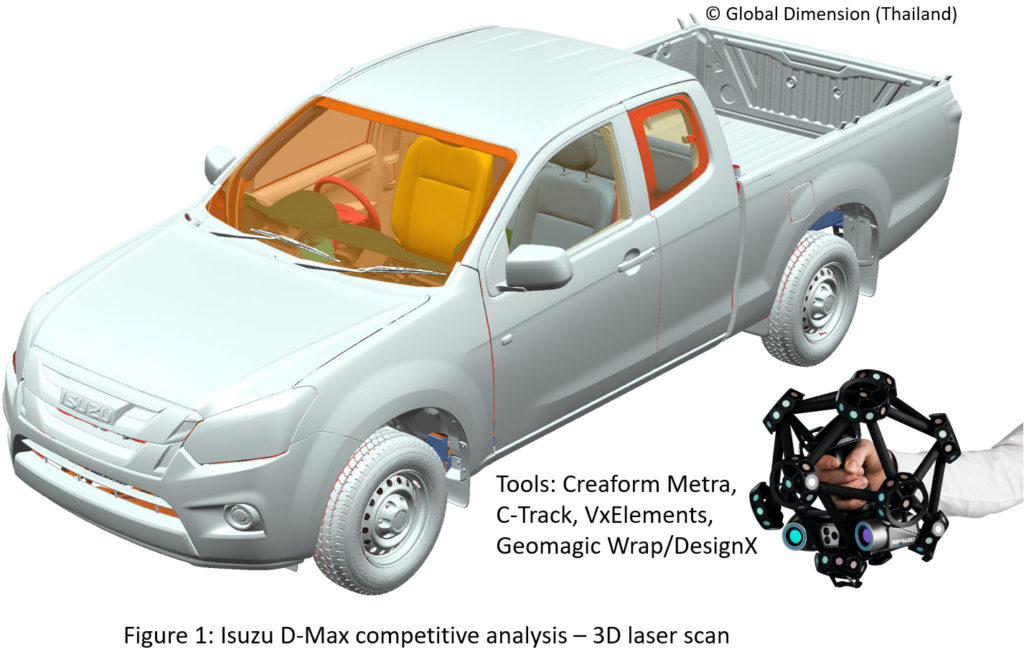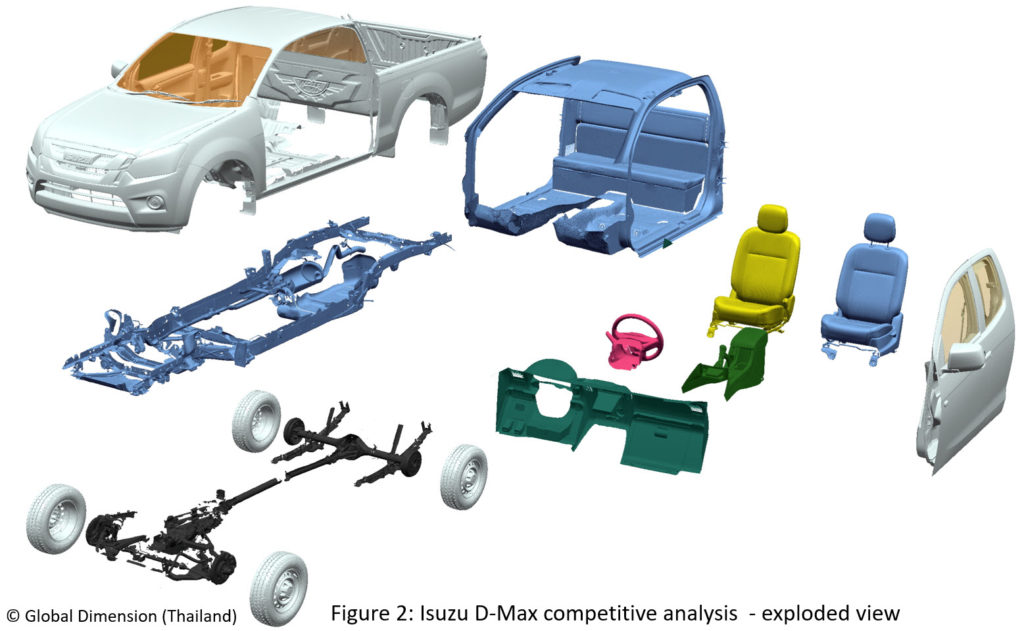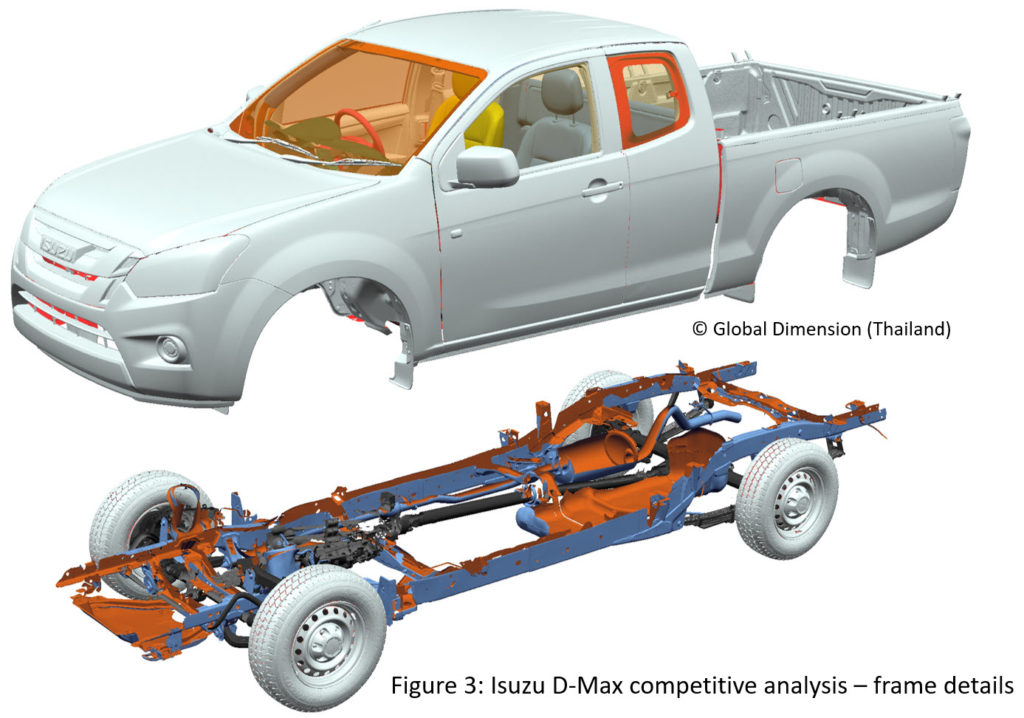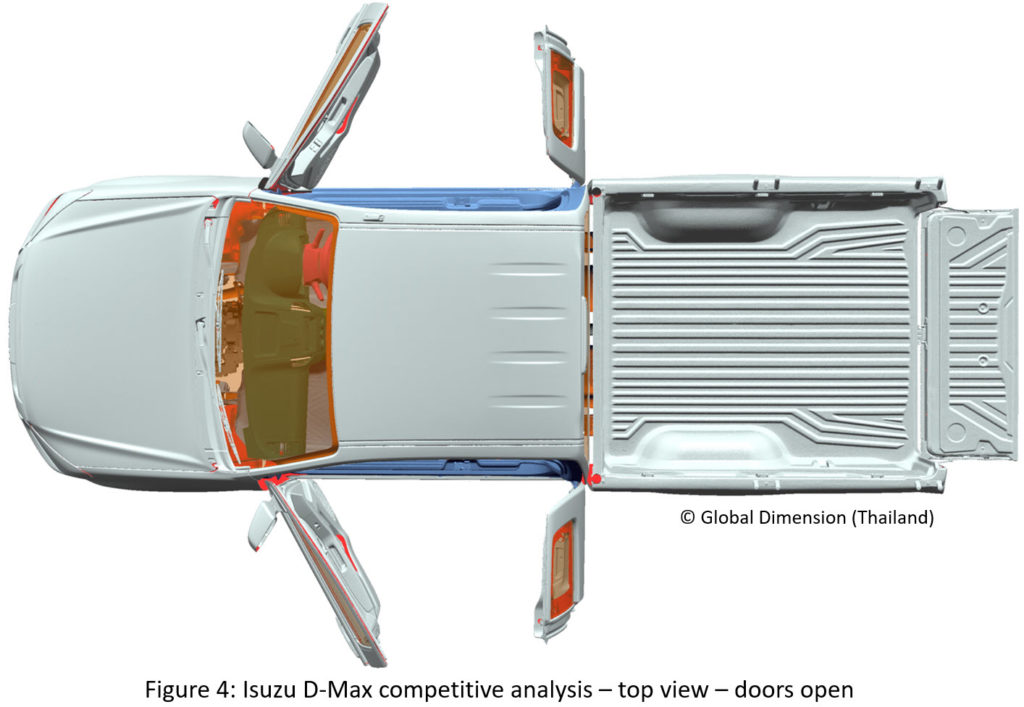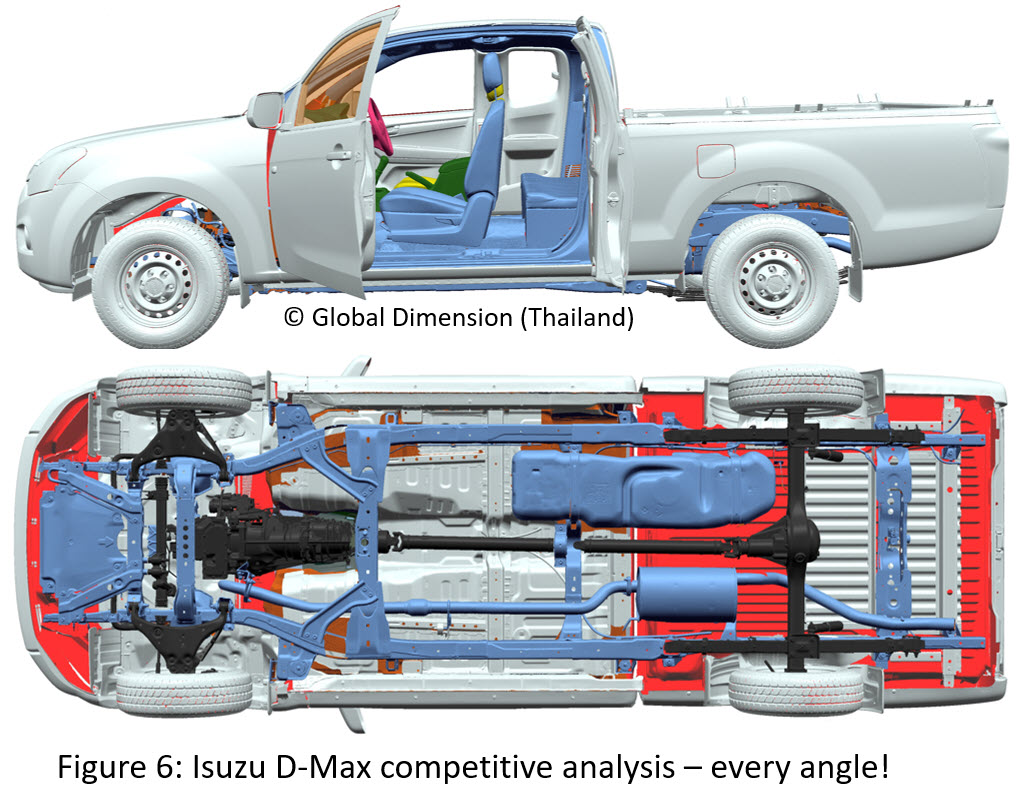 Advertising!
We also used this project for some advertising on Instagram/globaldimension3d , see below.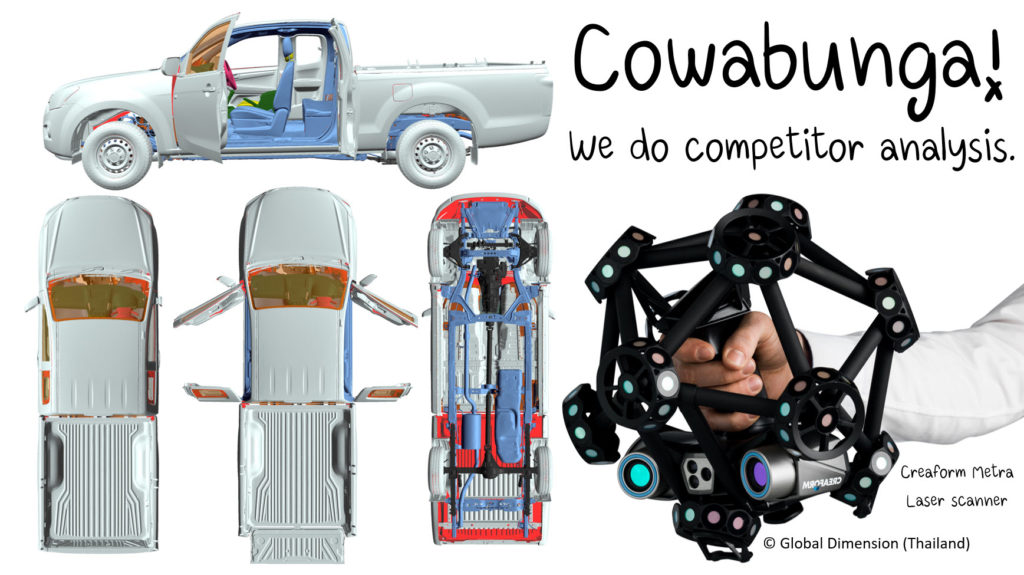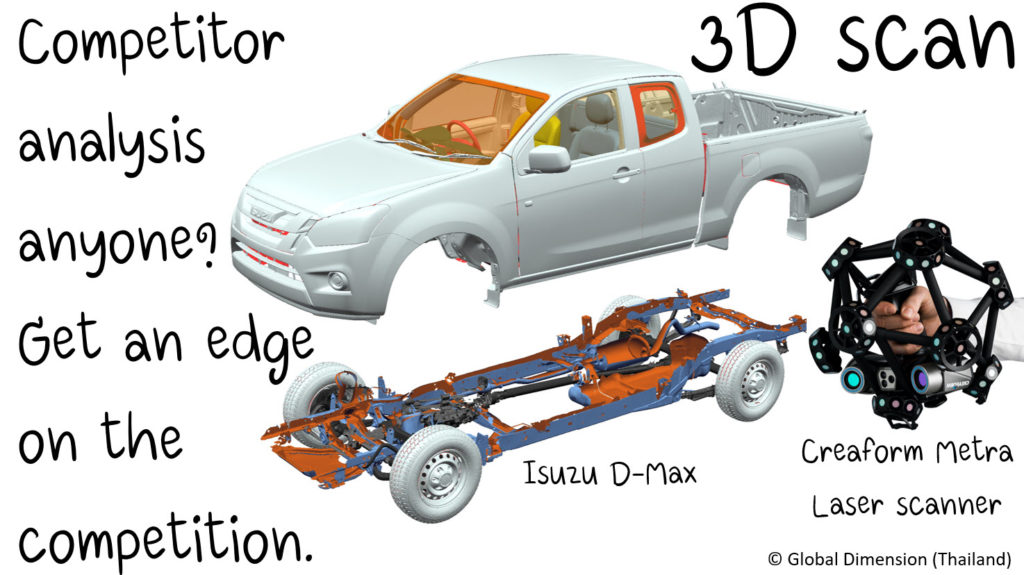 Enjoy!
SEE YOU SOON…If we can help you with any engineering/CAD/scanning, we will give a special price to anyone into old Harley-Davidsons, Volkswagens, old motorcycles, and other fun things.We feel your passion. We love what you do and will do our best to support you.
Our location is in Downtown Bangkok. Sukhumvit Soi 3, near Bumrungrad Hospital. The BTS is Nana or Ploenchit. We are easy to find at these friendly links:
Facebook: https://www.facebook.com/GlobalDimensionDesign
Instagram: https://www.instagram.com/globaldimension3d/
Website: https://www.globaldimension.com/blog
Location: https://goo.gl/maps/jWRsCP3fH2K2
LINE: @global_dimension
Phone: +66 (0)2 253 2271
#3ddesign #3Dscanning #3Dscan #Reverseengineering #globaldimension #Solidworks #catia #3Dsystems #Geomagic #FaroARM #Creaform #cnc #engineporn #injectionmolding #vintagecar #vintageracing #vintagebikes #vintagemotorcycles #vintage