Buddhist amulet of Luang Pho Pet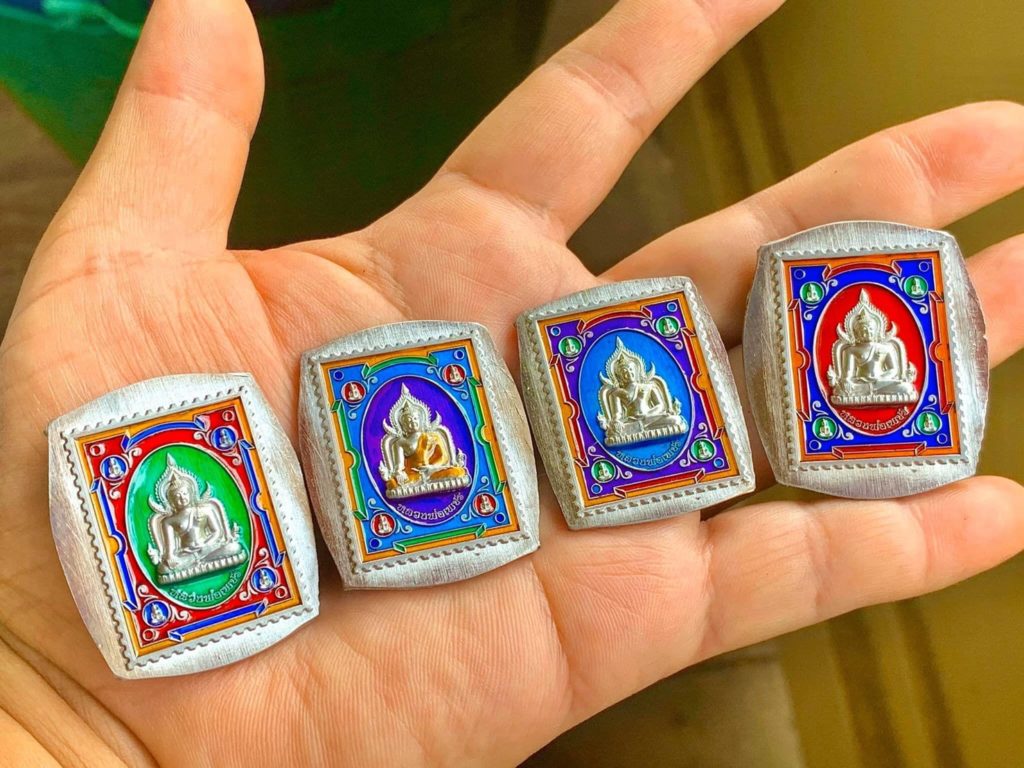 We have the great honour of helping making Buddhist amulets by using our 3D scanning technology. We created the data that is used to send to the CNC machines, to make the stamping dies. In this example, the figure is Luang Pho Pet, over 880 years old. The detailed history is http://www.luangphophet.ac.th/data_723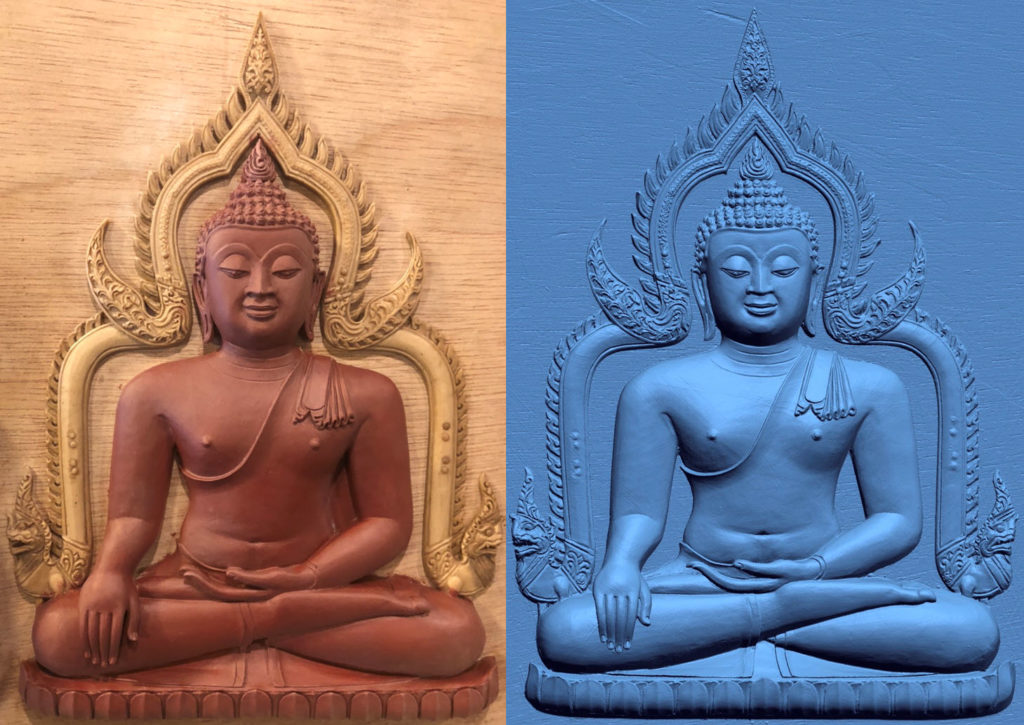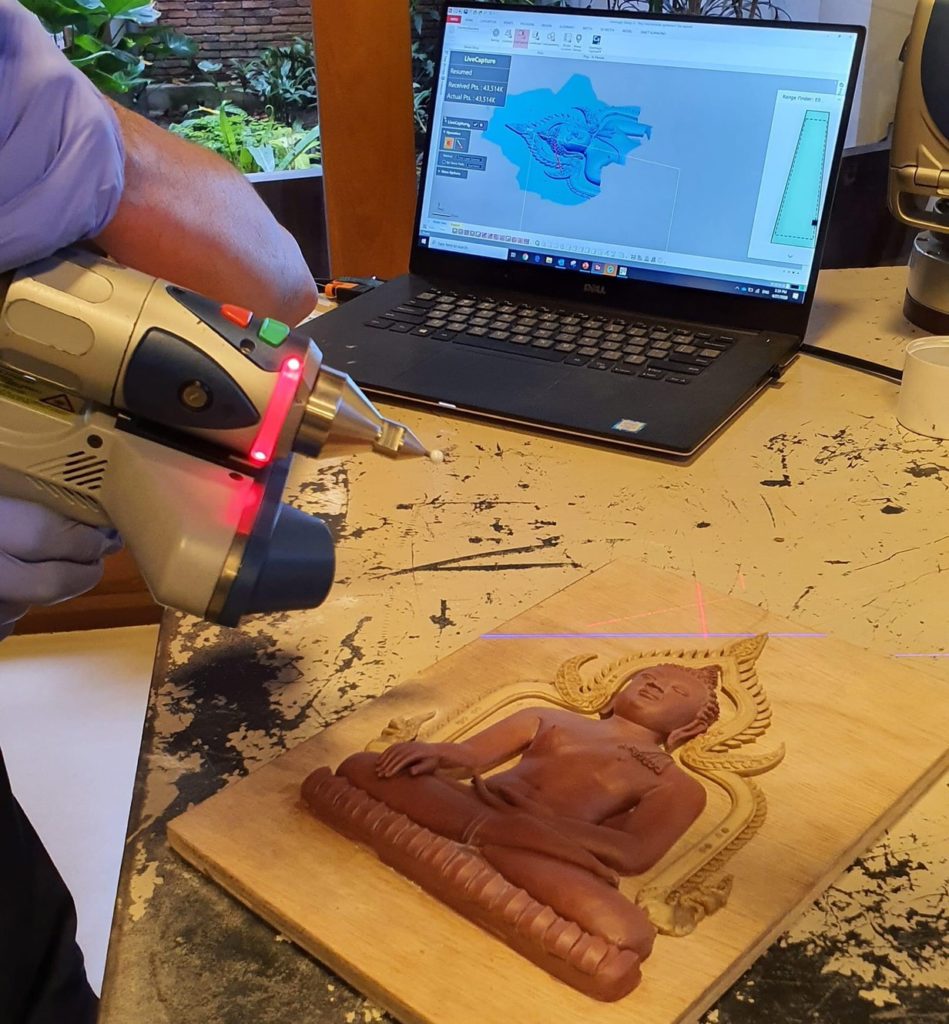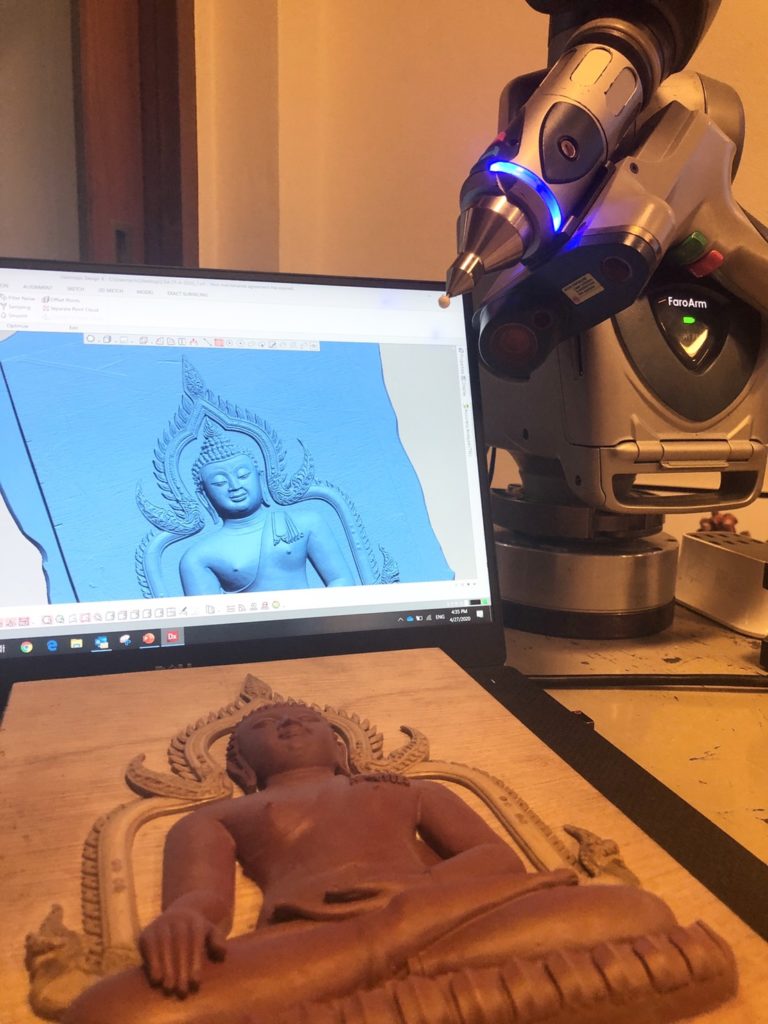 The process starts with Thai artists creating a wax figure of the amulet. These are typically 15cm x 15cm hand carves wax figures, with a raised relief of 1-2 cm. The next step is we scan the wax figure with our Faro laser scanner attached to our Faro PCMM arm. We triangulated the UHD mesh using 3D Systems Geomagic Wrap®. We then review the data with the customer to see if there are any modifications that are needed.
When the data for the artwork is approved, the G-code for the CNC is produced. The CNC milling machine runs for 20 hours and uses milling tools of 0.2mm in diameter. In this example, the final stamping dies is approximately 25 mm wide. The black & white photos are of the stamping dies, that make the amulet. It is so beautiful.
The 'stamping die'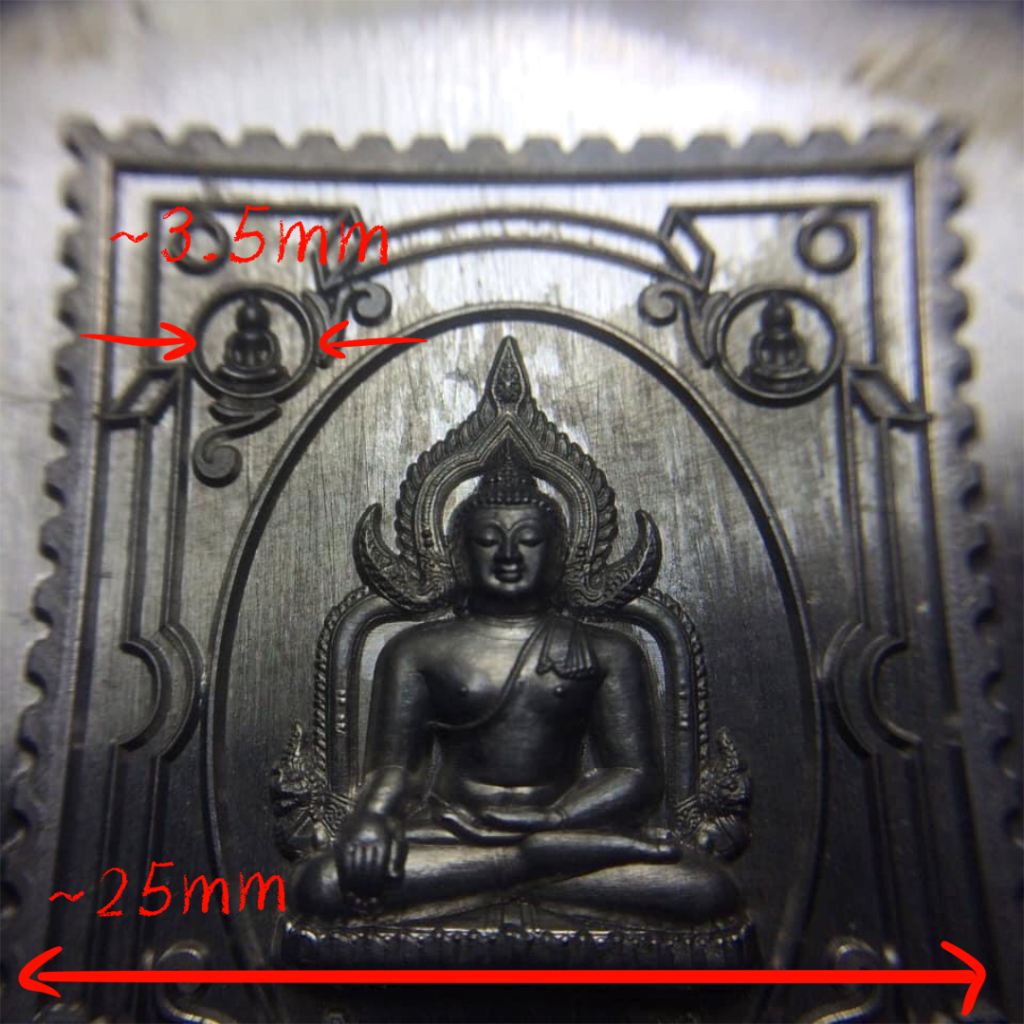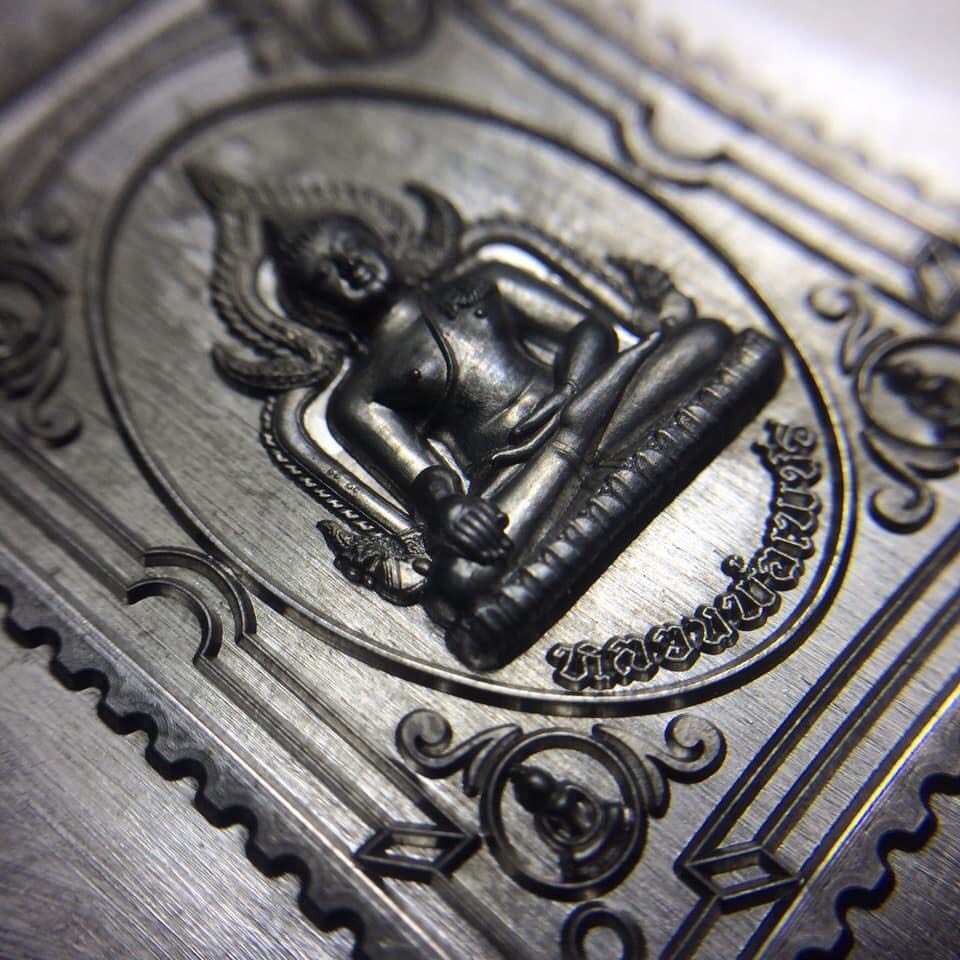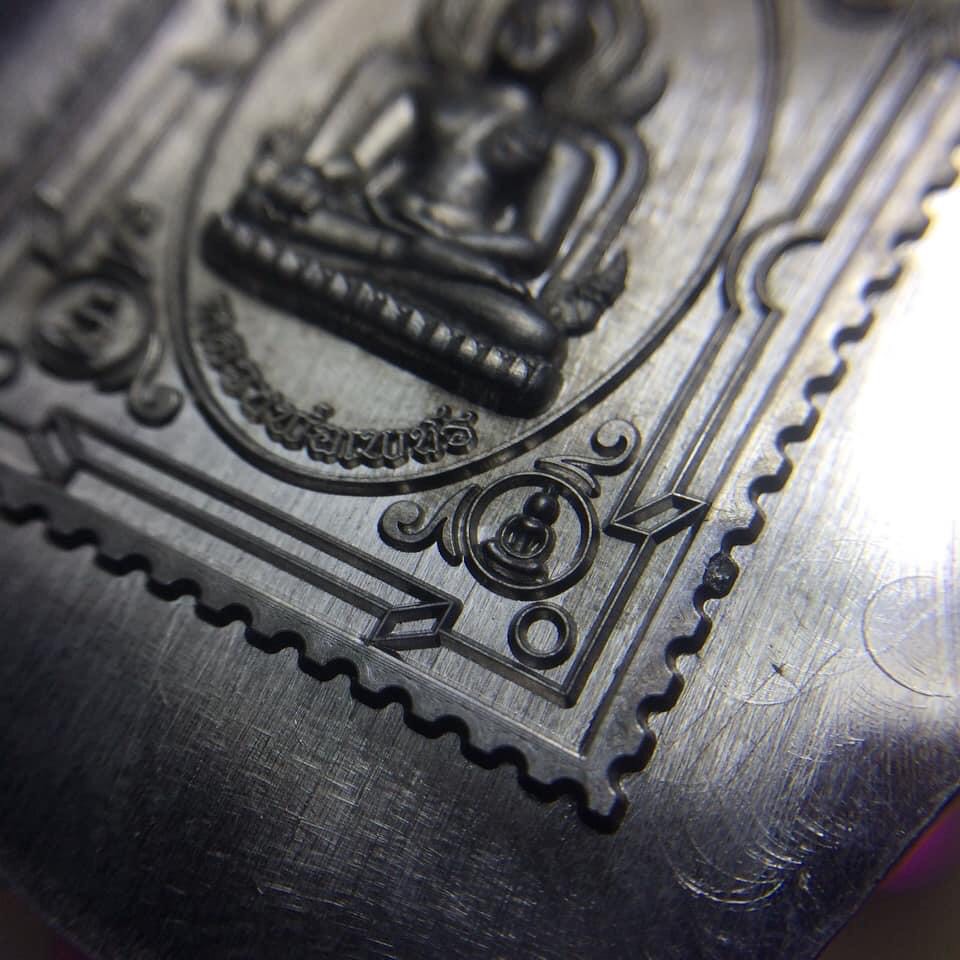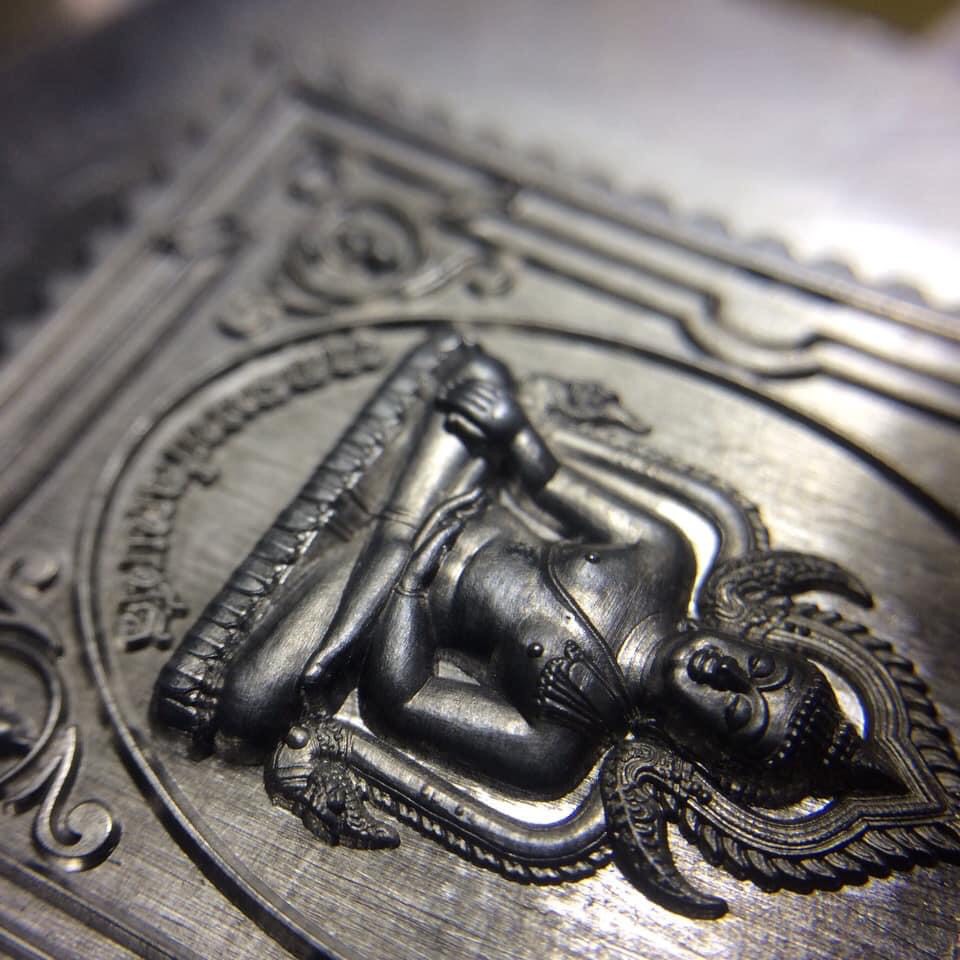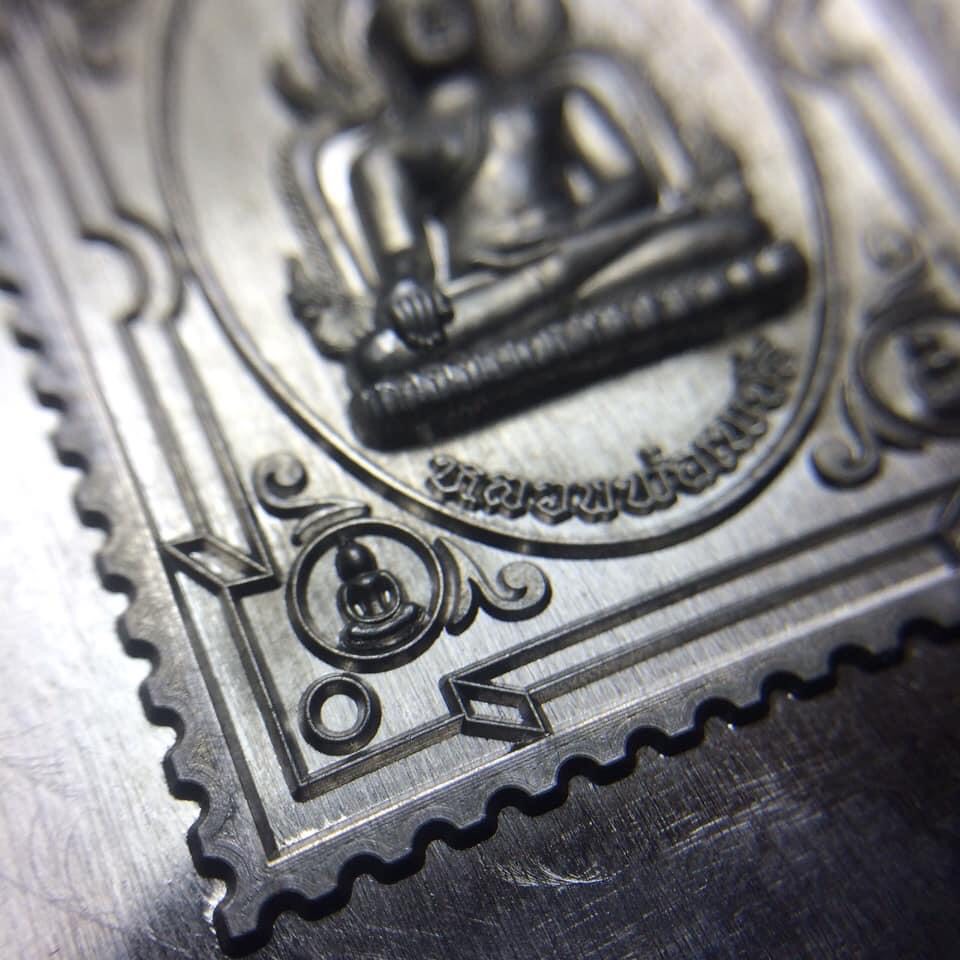 Almost finished
The final amulet is finished with colorful cloisonné enamel.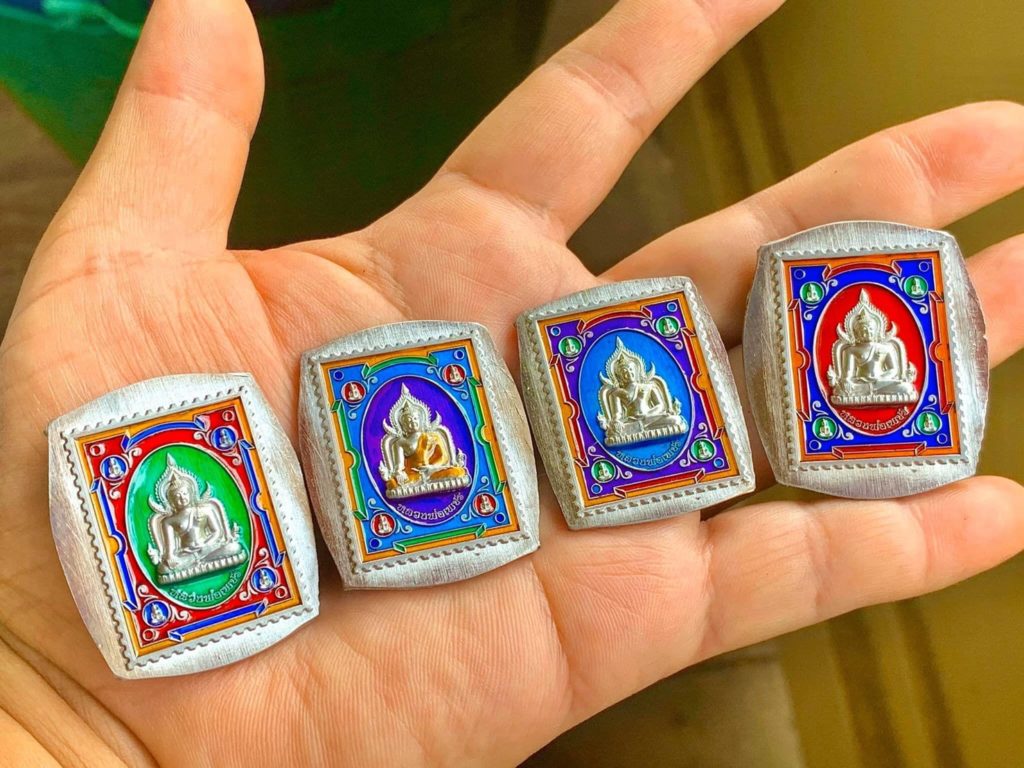 Enjoy!
If we can help you with any engineering/CAD/scanning, we will give a special price to anyone into old Harley-Davidsons, Volkswagens, old motorcycles, and other fun things.
We feel your passion. We love what you do and will do our best to support you.
Our location is in Downtown Bangkok. Sukhumvit Soi 3, near Bumrungrad Hospital. The BTS is Nana or Ploenchit. We are easy to find at these friendly links:
Facebook: https://www.facebook.com/GlobalDimensionDesign
Instagram: https://www.instagram.com/globaldimension3d/
Website: https://www.globaldimension.com/blog
Location: https://goo.gl/maps/jWRsCP3fH2K2
LINE: @global_dimension
Phone: +66 (0)2 253 2271
#globaldimension #solidworks#Geomagic #Creaform #Faroarm #3dsystems #3ddesign #3dscanning #3dscan #amulets #amuletphoto #thaiamulet #prabucha #thailand #temple #buddha #buddhist
เครื่องราง #เครื่องรางของขลัง #เครื่องรางแคล้วคลาด #พระบูชา #พระกริ่ง #พระเครื่อง #วัตถุมงคล #โชคลาภ #พระเหรียญ #พระเหรียญมงคล #พระห้อยคอ #พระเครื่องเก่า #พระเหรียญบูชา