3D laser scan of Luang Phor Phat with Faro Quantum
We had the honour of 3D laser scanning the figures of the venerable Luang Phor Phat. The project goal was to scan and make the data for the CNC machine to make a stamping die for new medallions.
The hand-carved wax figure of Luang Phor Phat was scanned with a Faro Quantum arm and laser at 25-micron resolution. The data was then processed in 3D Systems Geomagic Studio, Geomagic DesignX and Geomagic Wrap.
We also scanned an existing 30mm x 20mm medallion, but that data will not be used for the future production, because the larger wax figure provided a higher quality image.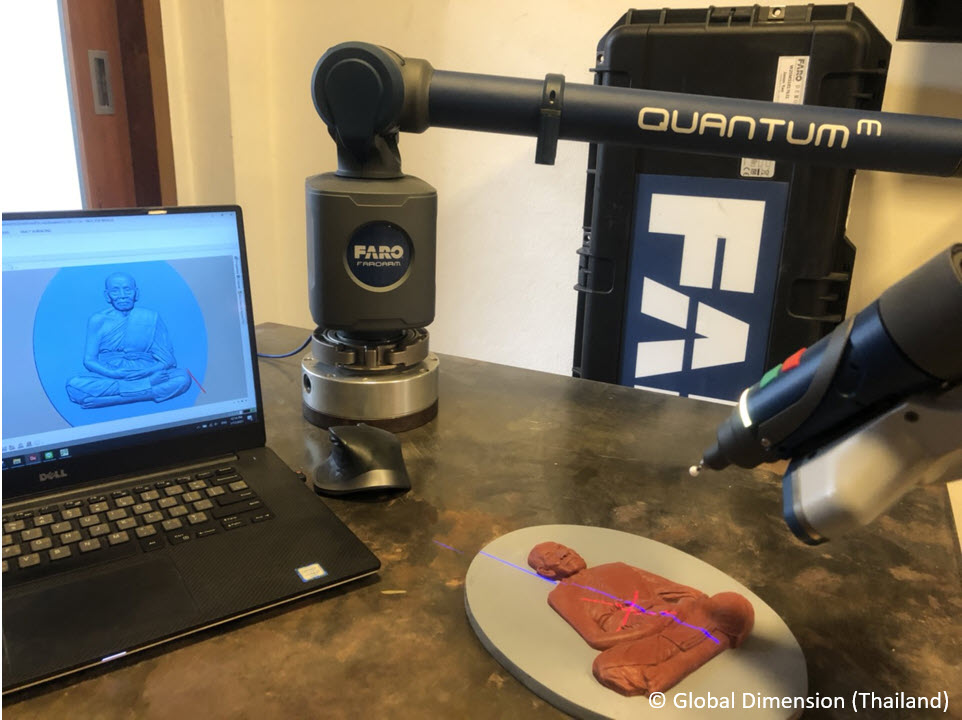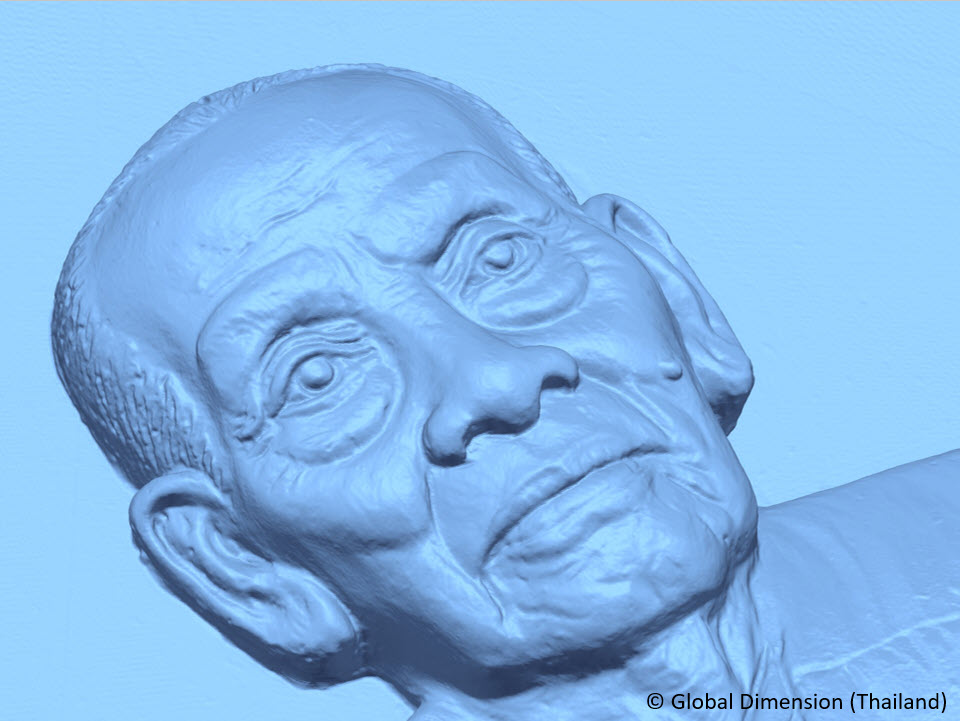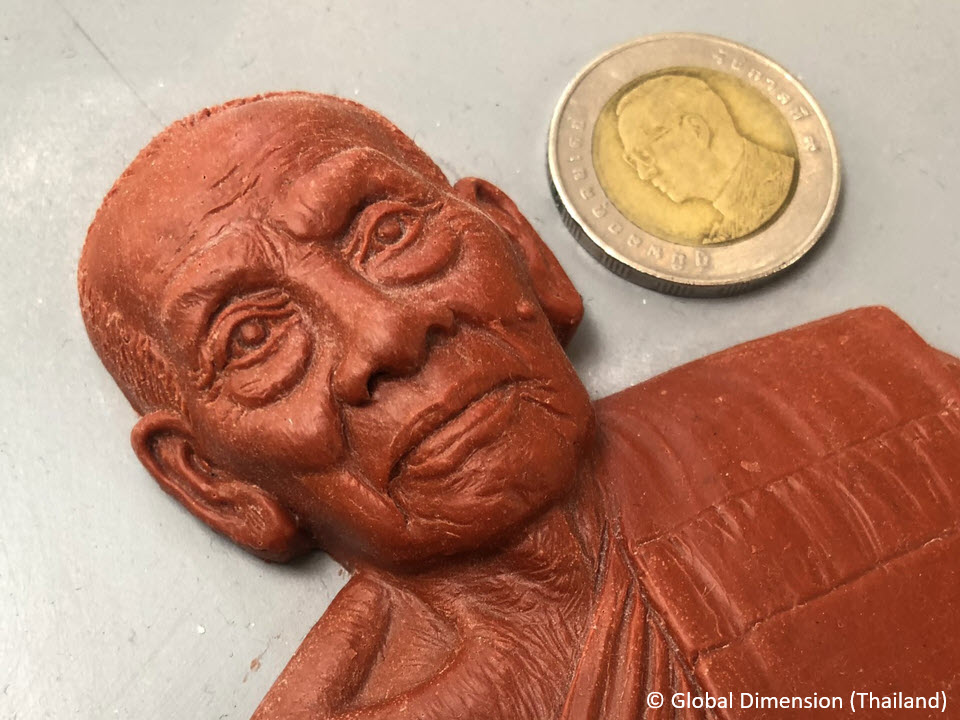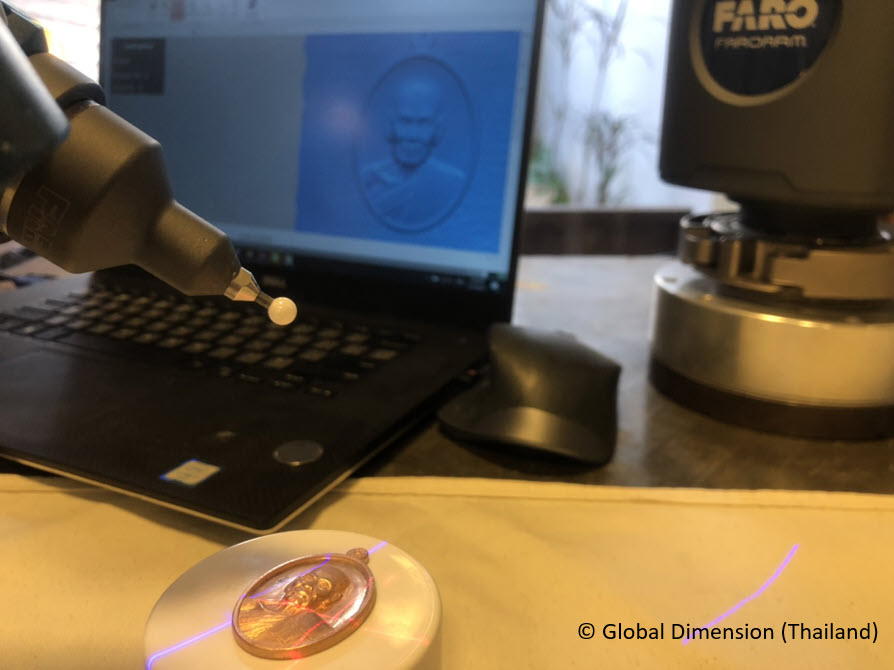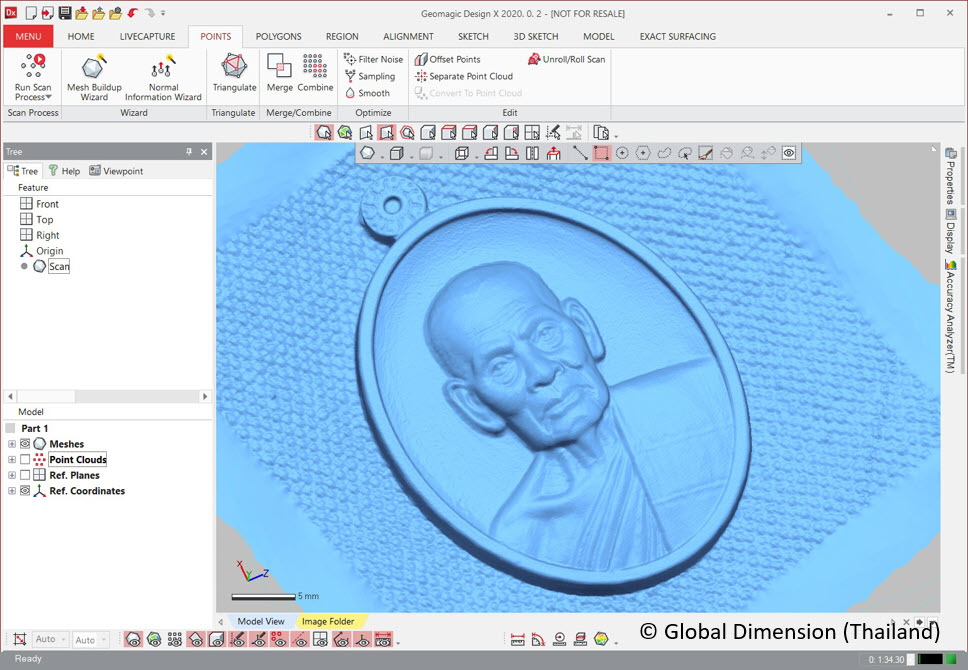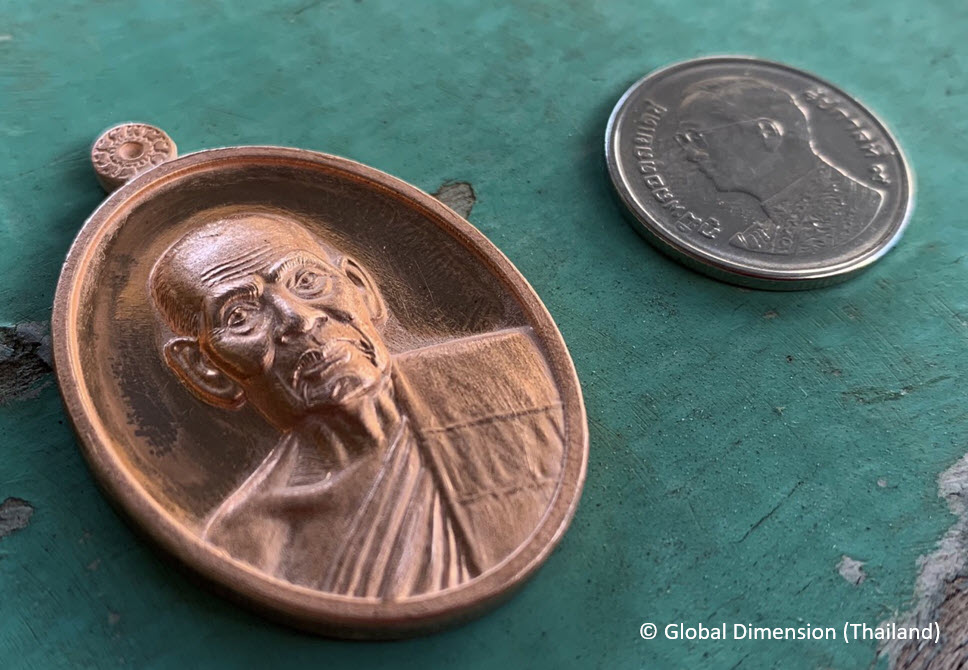 SEE YOU SOON…
If we can help you with any engineering/CAD/scanning, we will give a special price to anyone into old Harley-Davidsons, Volkswagens, old motorcycles, and other fun things. We feel your passion. We love what you do and will do our best to support you.
Our location is in Downtown Bangkok. Sukhumvit Soi 3, near Bumrungrad Hospital. The BTS is Nana or Ploenchit. We are easy to find at these friendly links:
Facebook: https://www.facebook.com/GlobalDimensionDesign
Instagram: https://www.instagram.com/globaldimension3d/
Website: https://www.globaldimension.com/blog
Location: https://goo.gl/maps/jWRsCP3fH2K2
LINE: @global_dimension
Phone: +66 (0)2 253 2271
#globaldimension #sculpture #art #monk #Buddha #solidworks #Geomagic #Creaform #Faroarm #3dsystems #3ddesign #3dscanning #3dscan #reverseengineering #Engine #Engineporn #aircooledvw #aircooled #vw #volkswagen #Volkswagenbus