3D scan of Thai dancers
Khun Pichet Klunchun's  (https://en.wikipedia.org/wiki/Pichet_Klunchun) is a famous Thai dancer and artist.  He conceived of an exhibit called "Evolution" that involved sculpture, paintings, multi-media, and dance.  Global Dimension is honoured to be involved in this project. Part of the "Evolution" exhibit was the creation of some large sculptures, based on live human Thai dancers wearing traditional Thai masks.  Global Dimension 3D laser scanned the Thai dancers and their masks and provided the data for use with the next steps of the creation of the large sculptures.  We use a Creaform Metra and Creaform C-Track to 3D laser scan the dancers and masks.  The software we used was Creaform's VXElements and 3D Systems DesignX, 3D Systems Wrap, and Geomagic.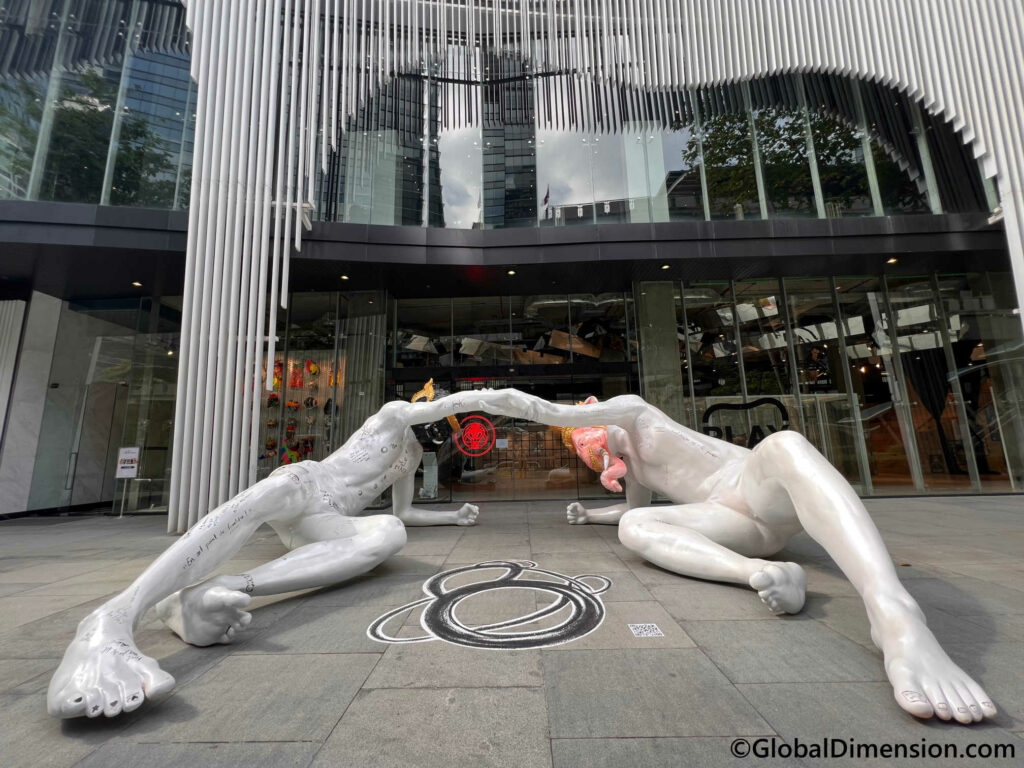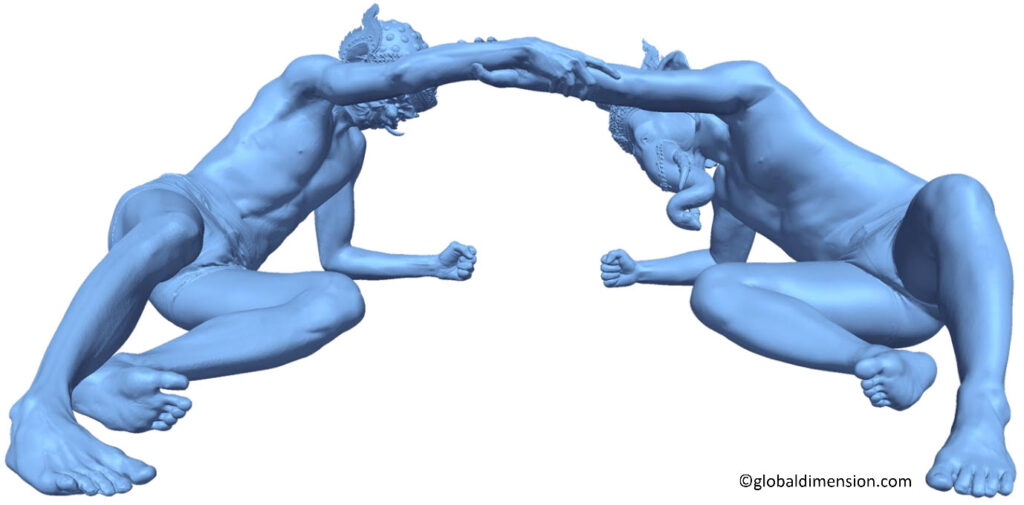 From the website (https://www.pichetklunchunxnoble.com/), this text describes Khun Pichet's exhibition (originally written in Thai). "For this exhibition "Evolution" is Pichet Klunchun's attempt to find a solution for what is called "culture", especially "Thai dance art", that has been stagnant for hundreds of years. To live and achieve freedom in the contemporary world through analyzing, dismantling dazzling figure (s) that encapsulate the nature of human feelings and spirits. This exhibit was born and became the Evolution of mutant art.
This show is not just a live performance, there are also two large giant sculptures on display. These sculptures stand majestically at the entrance of the Noble building (Ploenchit, Bangkok). The exhibit also shows paintings and installation art, combined with modern technology. These artworks were created by a collaboration of choreographers. computer programmers, filmmakers, sculptors, and mechanical engineers. They gathered ideas as a team and created a show that physically exists and can be deeply experienced.
The show is from April 23, 2022 – August 28, 2022, and is open to the public from 11AM to 6PM. The exhibit is free. Location: Noble Building, 1035 Ploenchit Road, Lumpini Subdistrict, Pathum Wan District, Bangkok (next to Ploenchit BTS station)".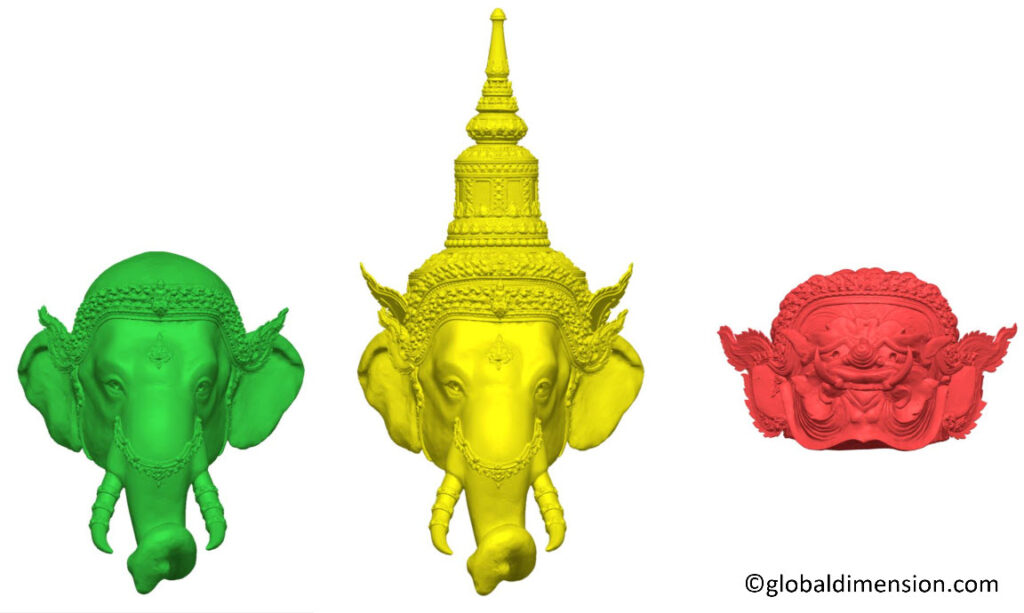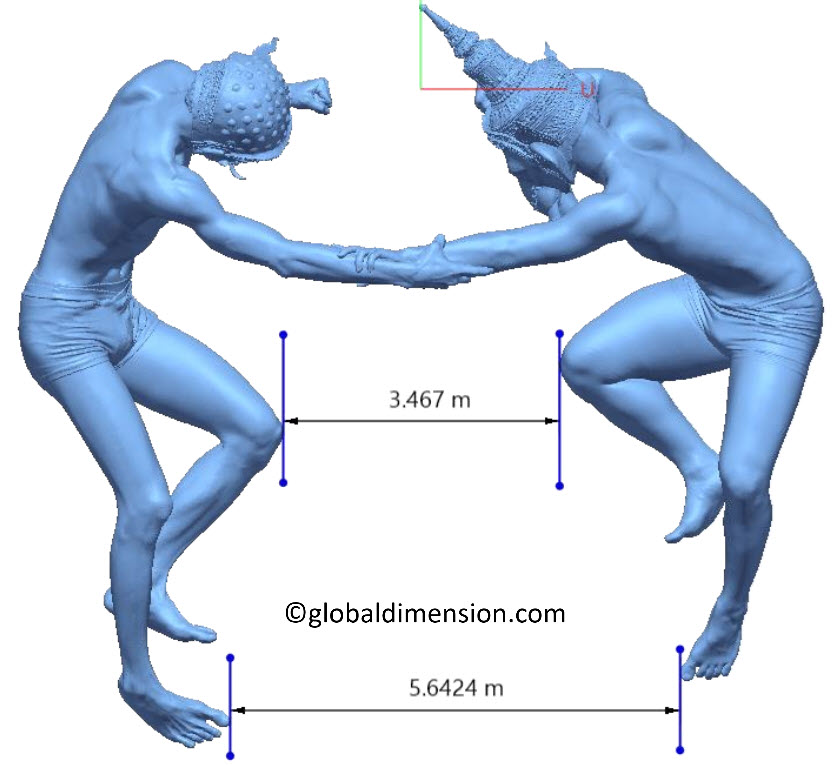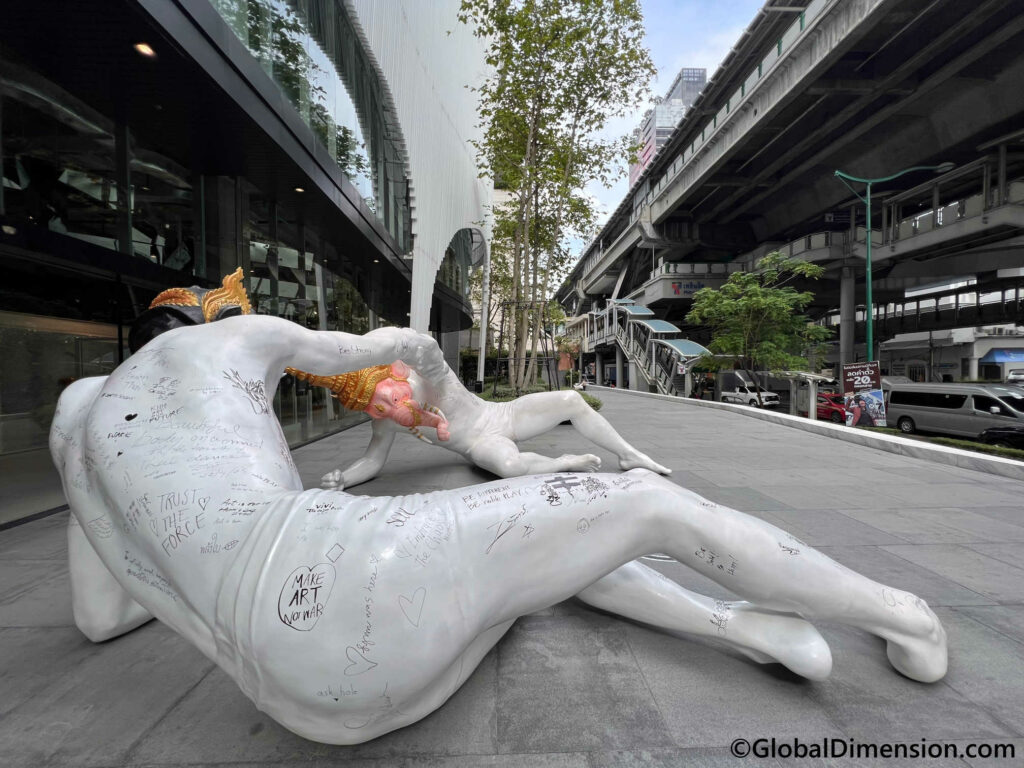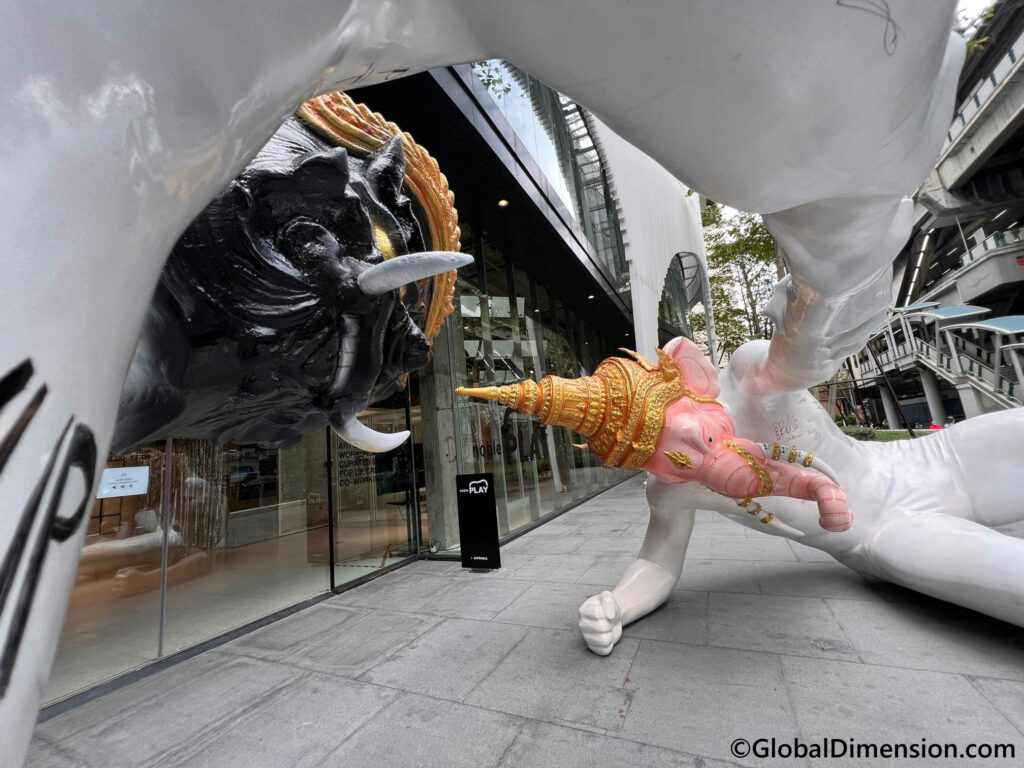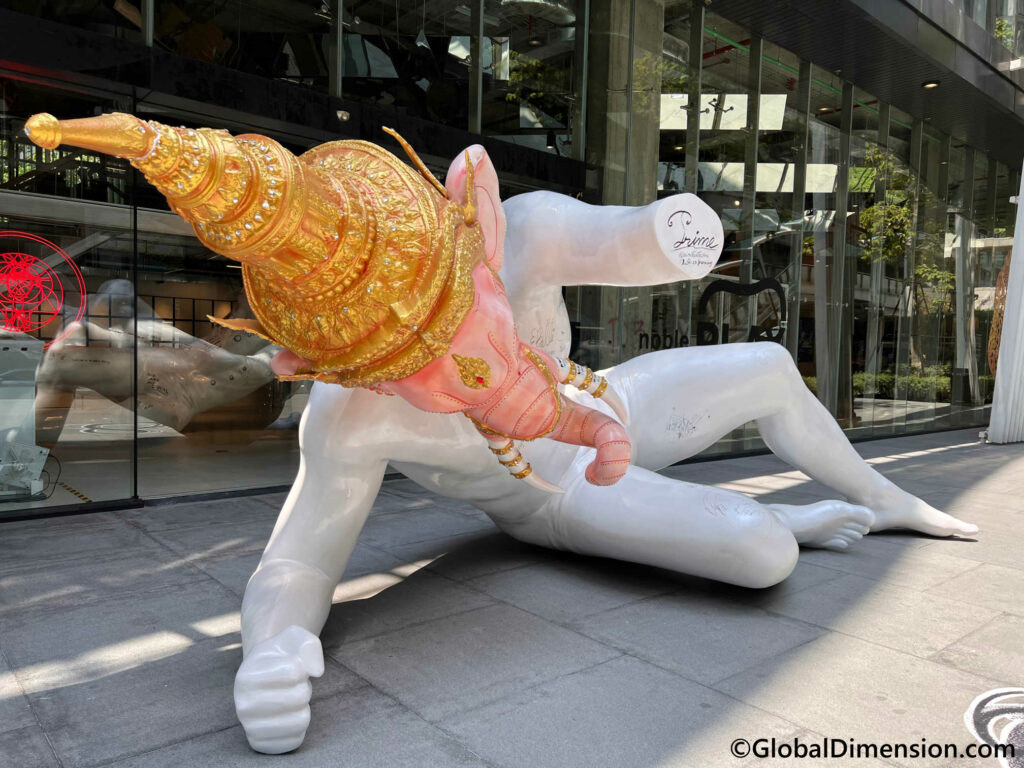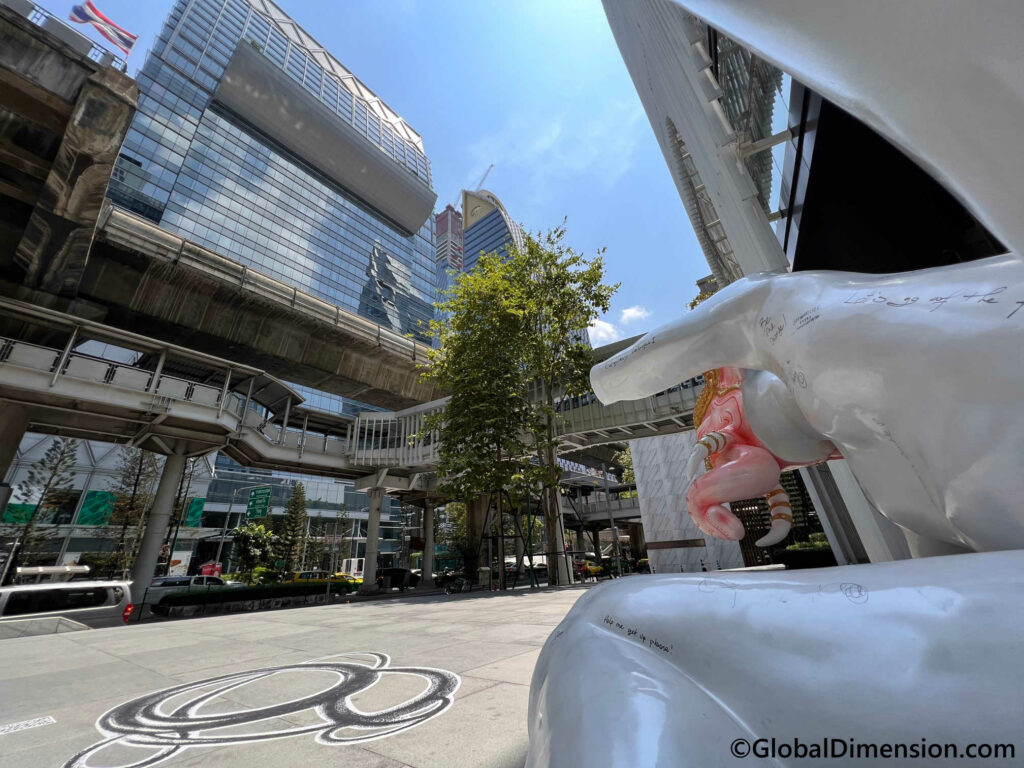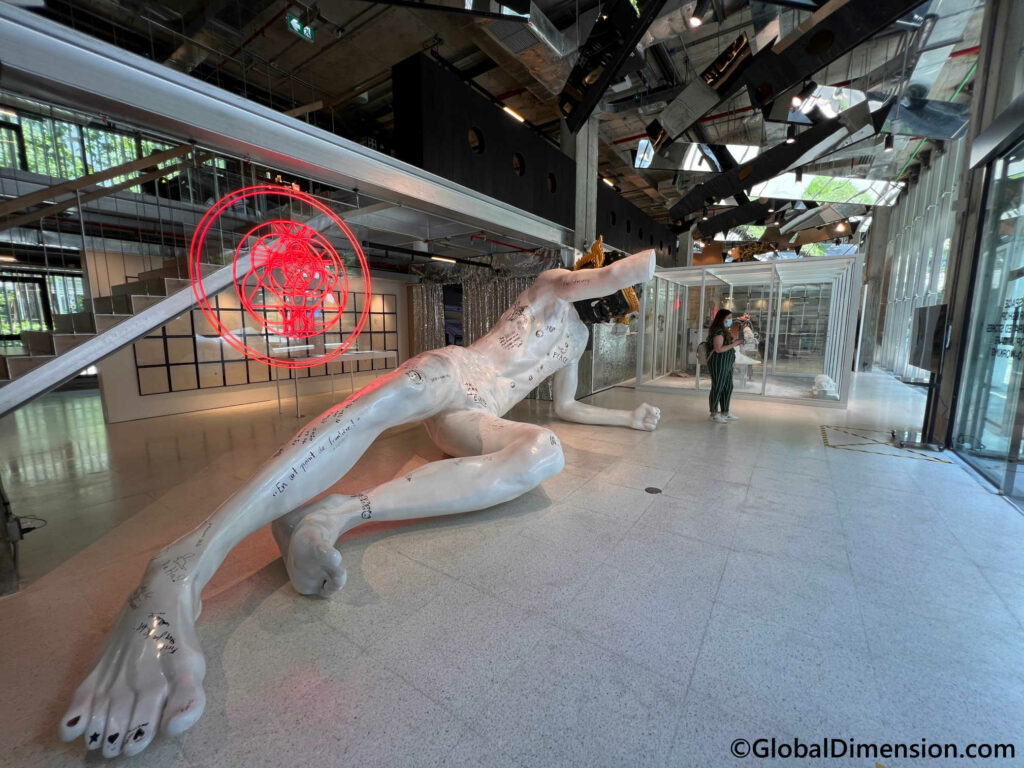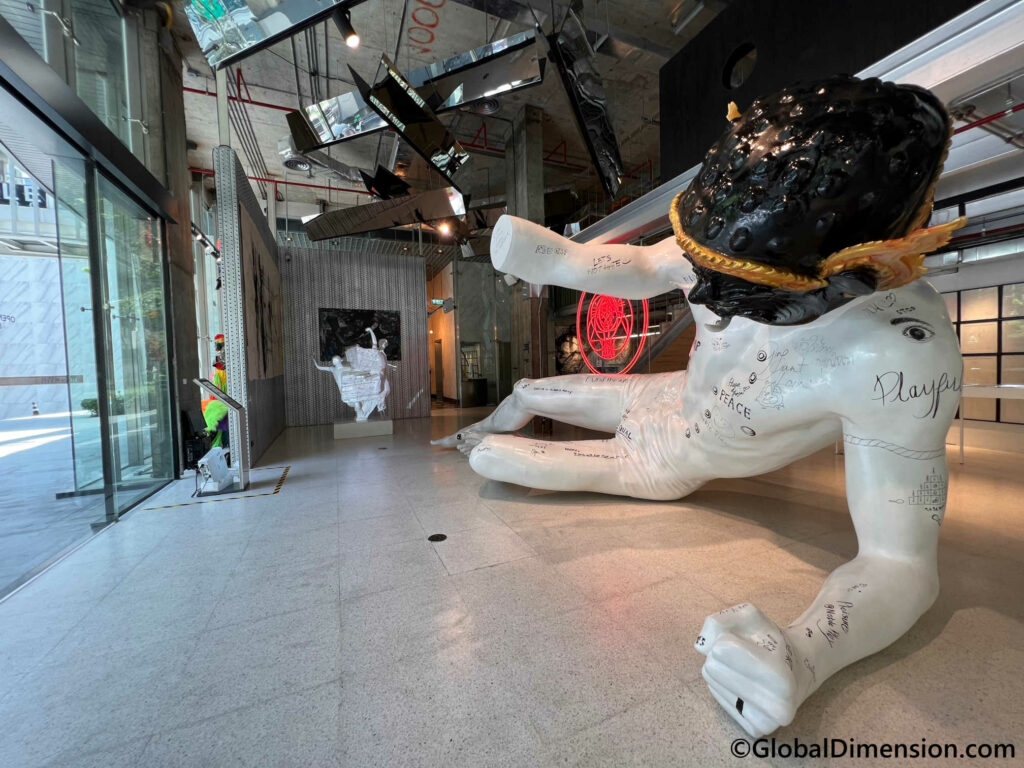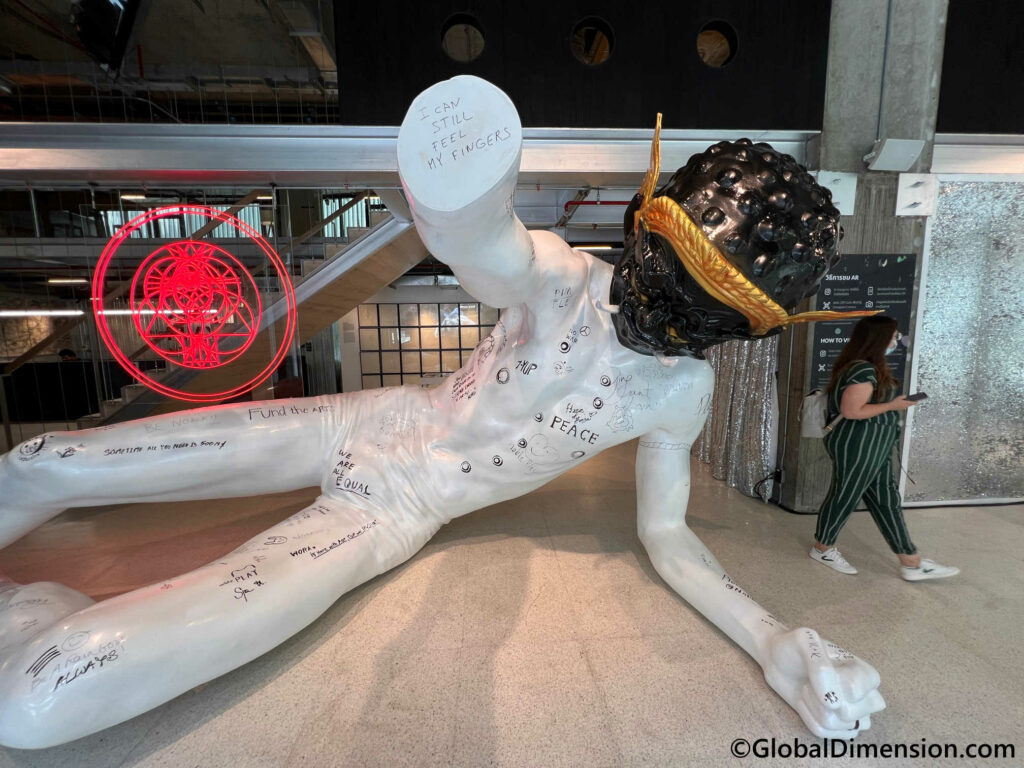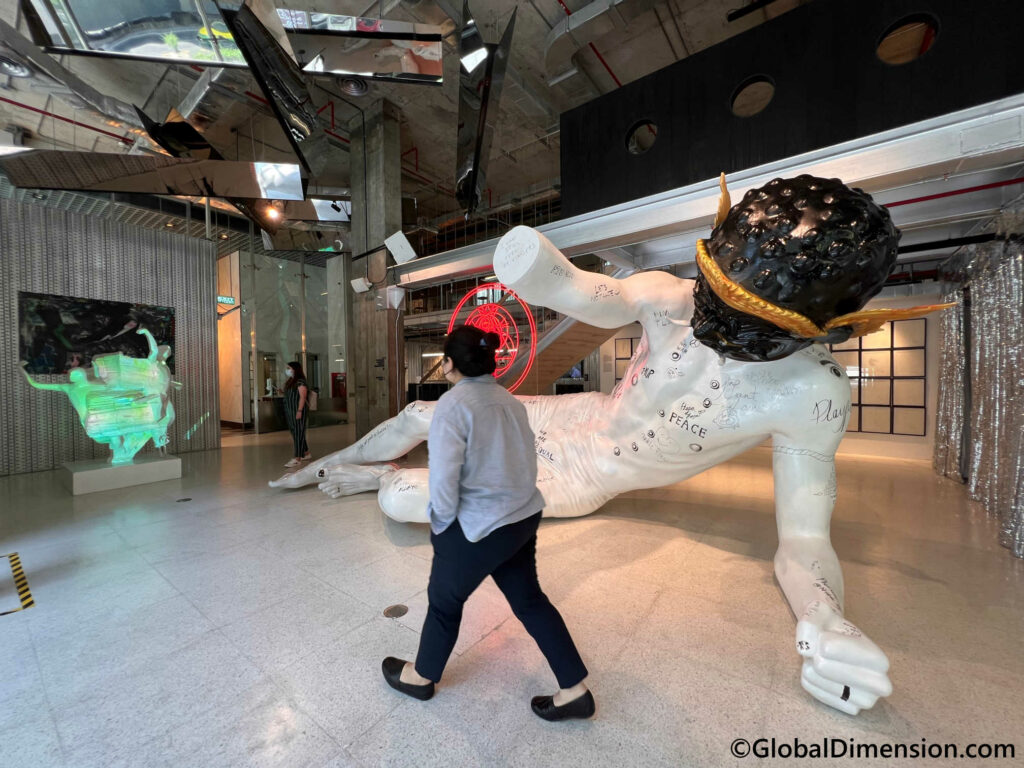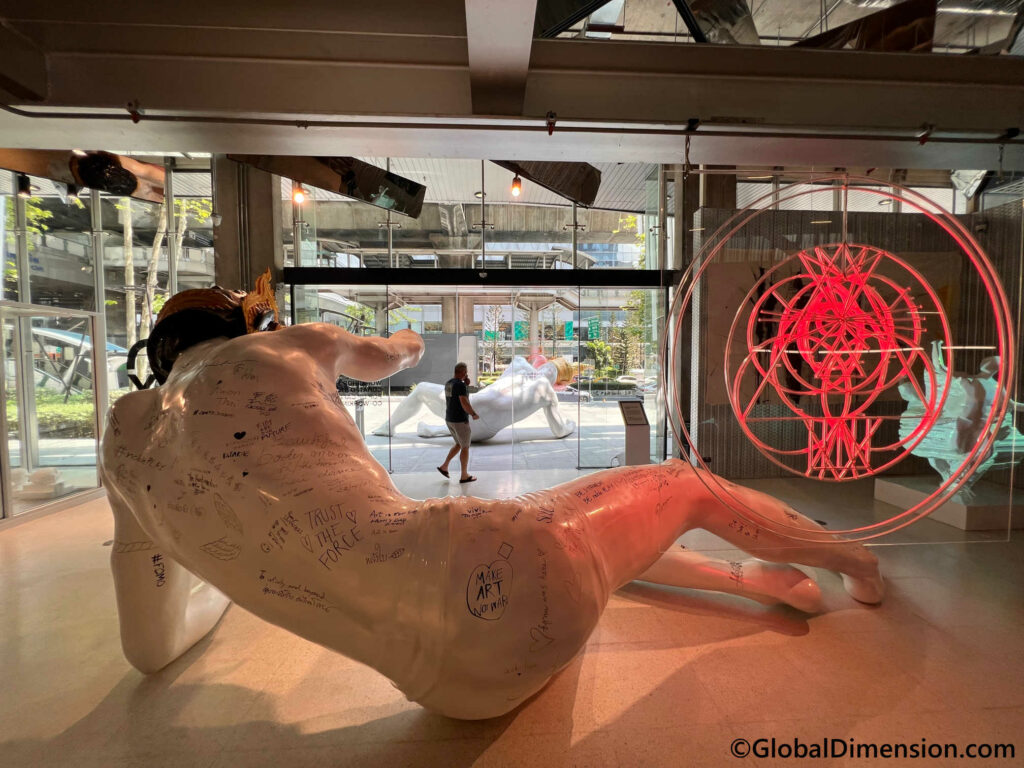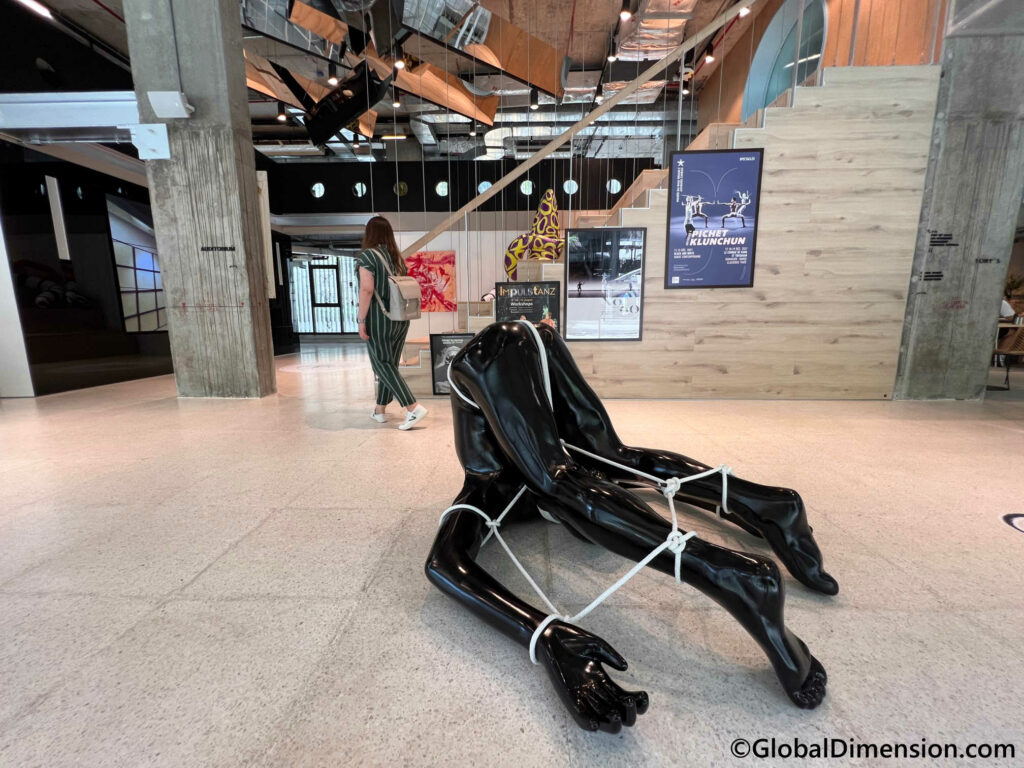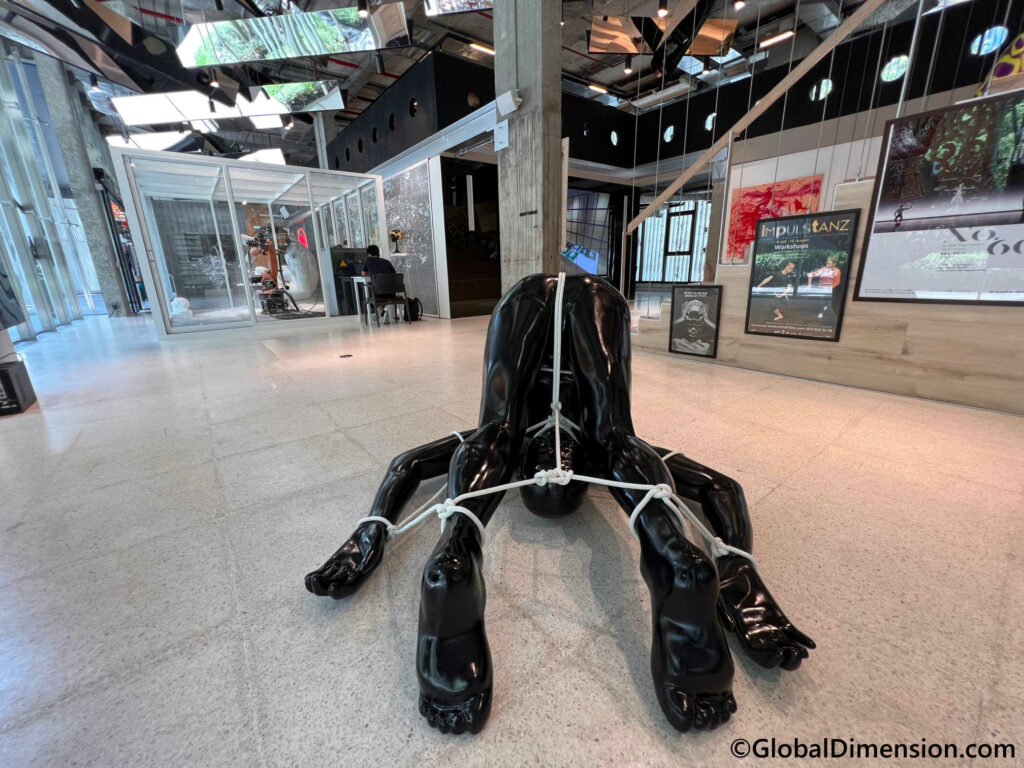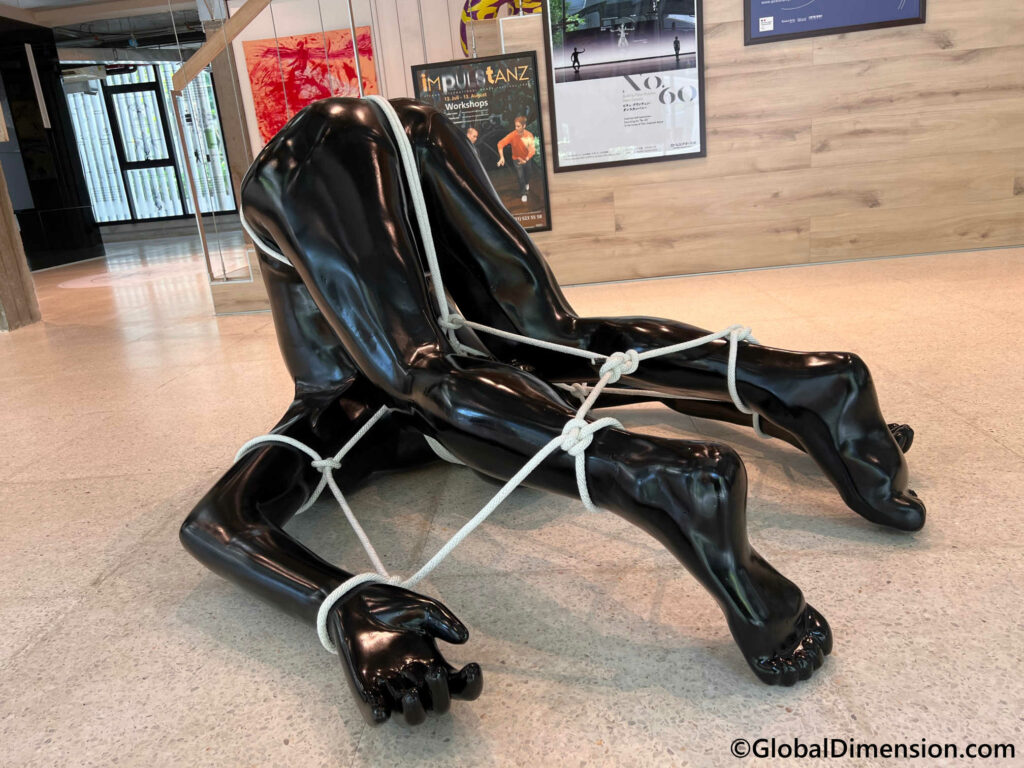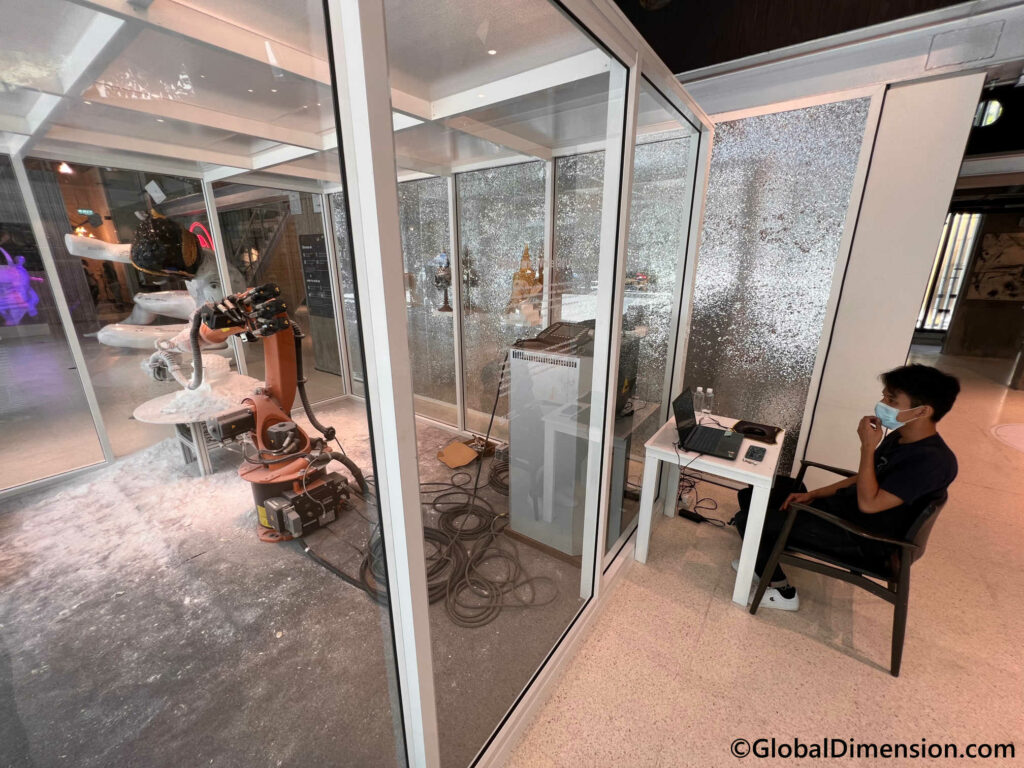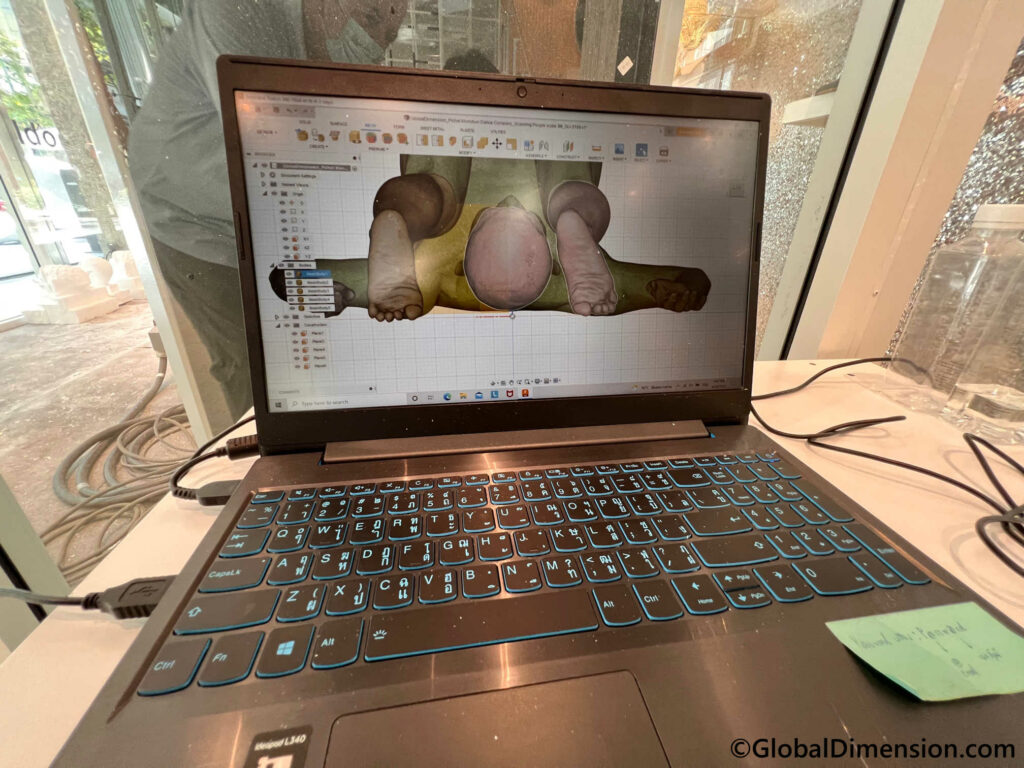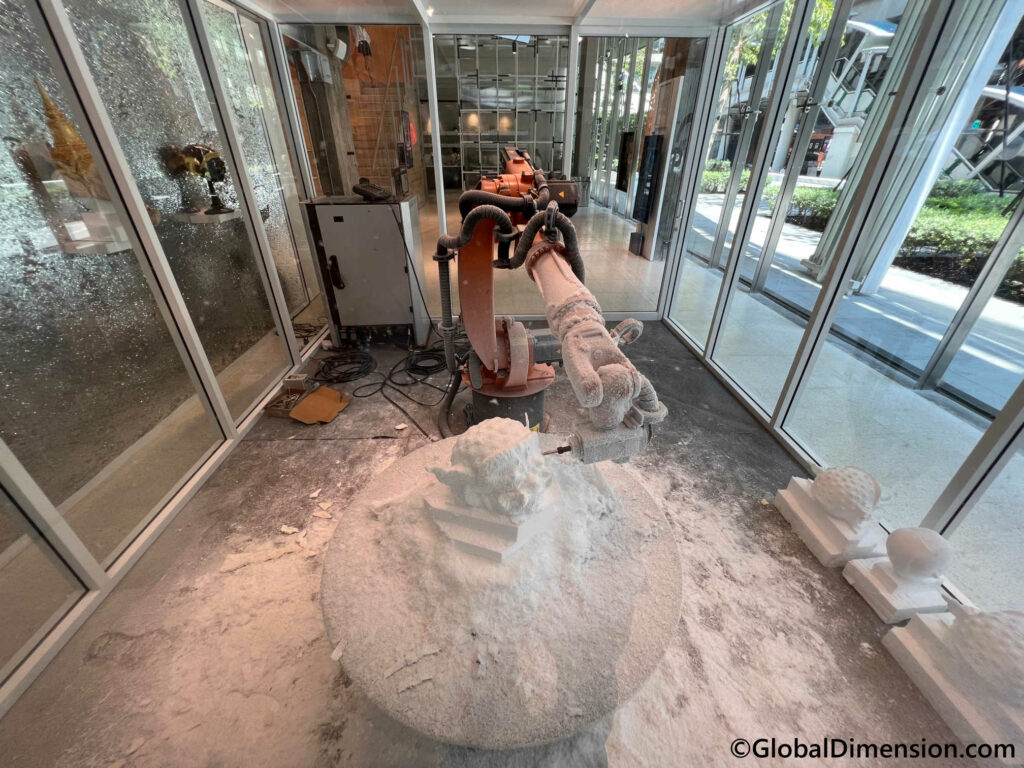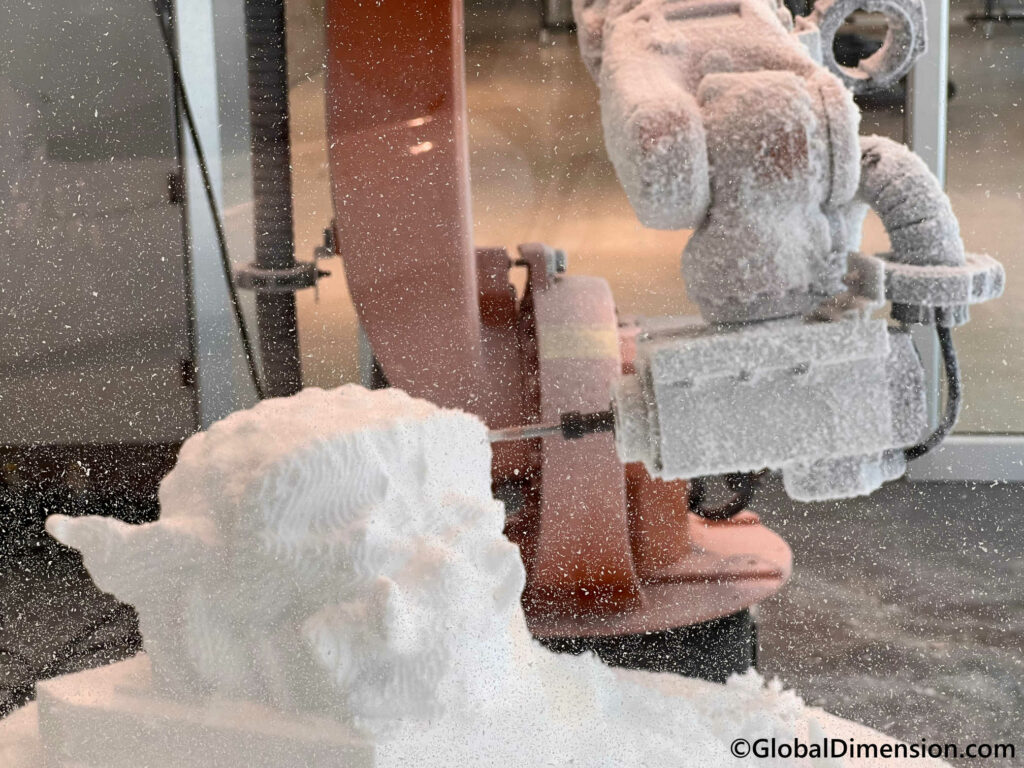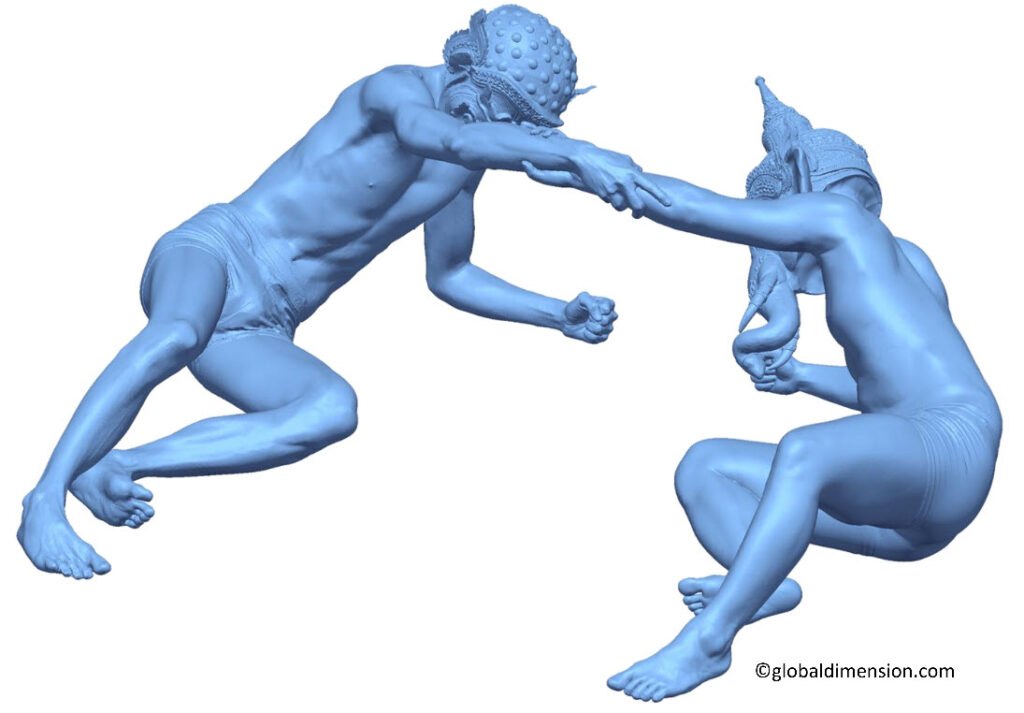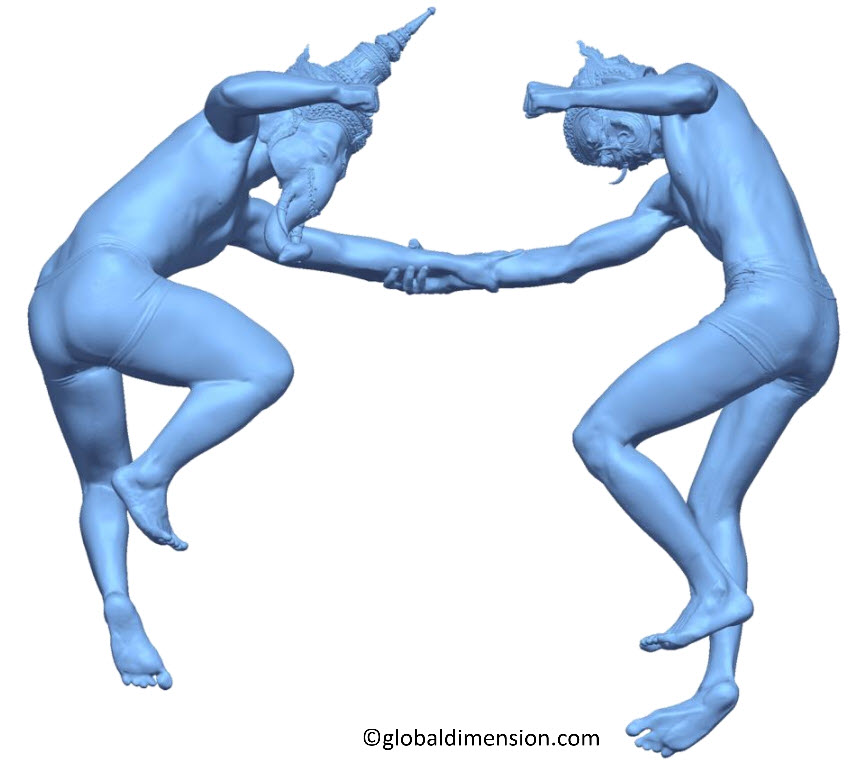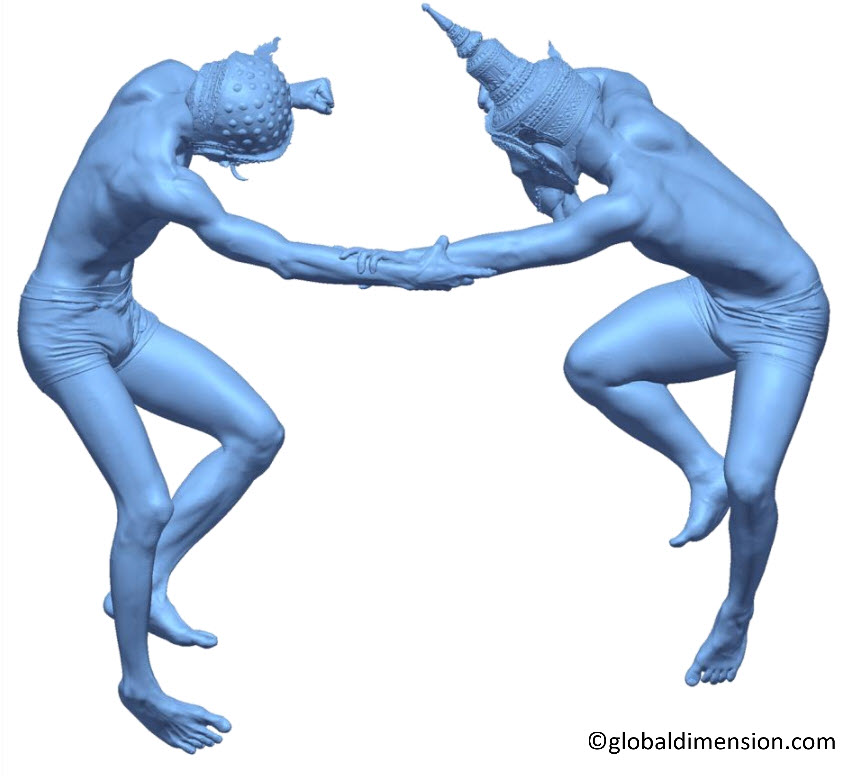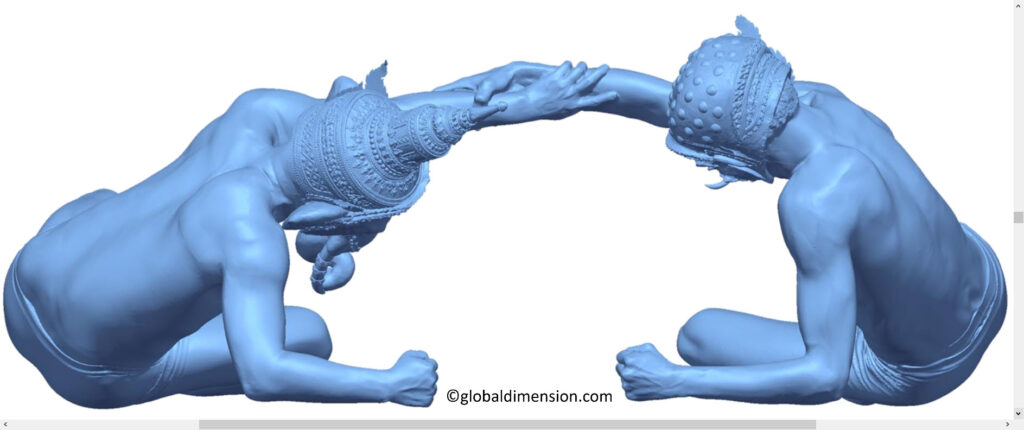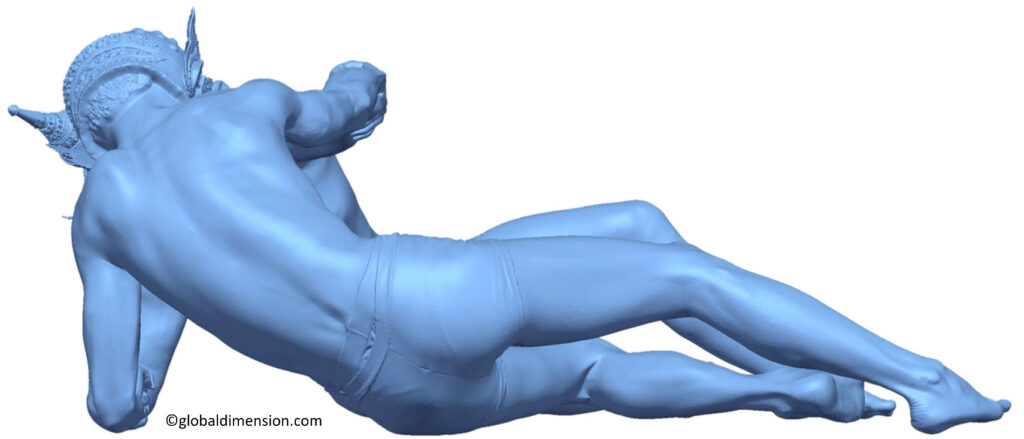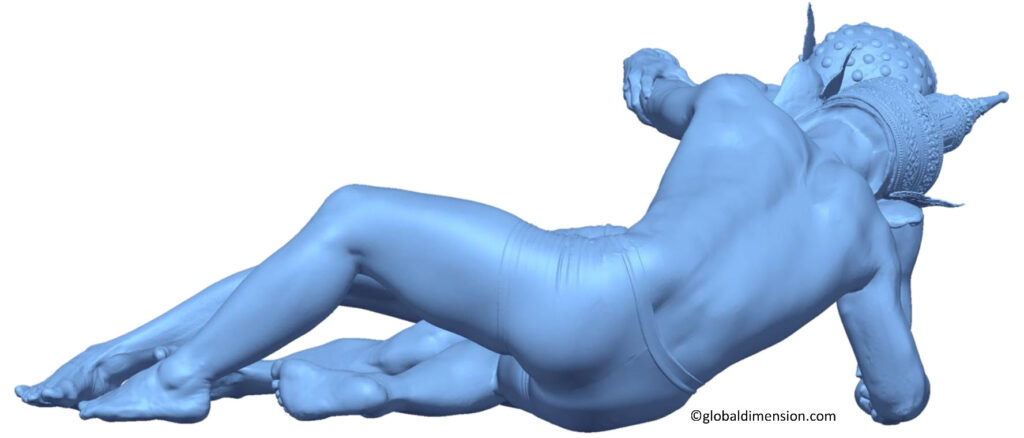 We love what we do….
At Global Dimension, we scan and reverse thousands of parts every year, and we have become the preeminent scanning service in Thailand. We scan and reverse tiny thing things like watch parts, and we scan huge things like trains and aeroplanes. We scan rocks and trees for artists, and we scan fighter jets. Every day is different. Some of our customers just want scan data, others want full reverse engineering or inspection reports. We have a solution for everyone.
If we can help you with any engineering/CAD/scanning, we will give a special price to anyone into old Harley-Davidsons, Volkswagens, old motorcycles, and other fun things. We feel your passion. We love what you do and will do our best to support you.
Our location is in Downtown Bangkok. Sukhumvit Soi 3, near Bumrungrad Hospital. The BTS is Nana or Ploenchit. We are easy to find at these friendly links:
Facebook: https://www.facebook.com/GlobalDimens…​
Instagram: https://www.instagram.com/globaldimen…​
Website: https://www.globaldimension.com/blog​
Location: https://goo.gl/maps/jWRsCP3fH2K2​
LINE: @global_dimension
Phone: +66 (0)2 253 2271
สแกน3มิติ วิศวกรรมย้อนกลับ เครื่องสแกน3มิติ ปริ้น3มิติ ตรวจสอบชิ้นงาน แกะแบบชิ้นงาน เขียนแบบวิศวกรรม สแกนพระ บริการสแกน3มิติ