3D LASER SCAN OF Thao Wessuwan WITH FARO QUANTUM
We had the honour of 3D laser scanning a Thai mythological sculpture called Thao Wessuwan (ท้าวเวสสุวรรณโณ:). This sculpture is very famous and is located at Wat Thung Setthi (วัดทุ่งเศรษฐี).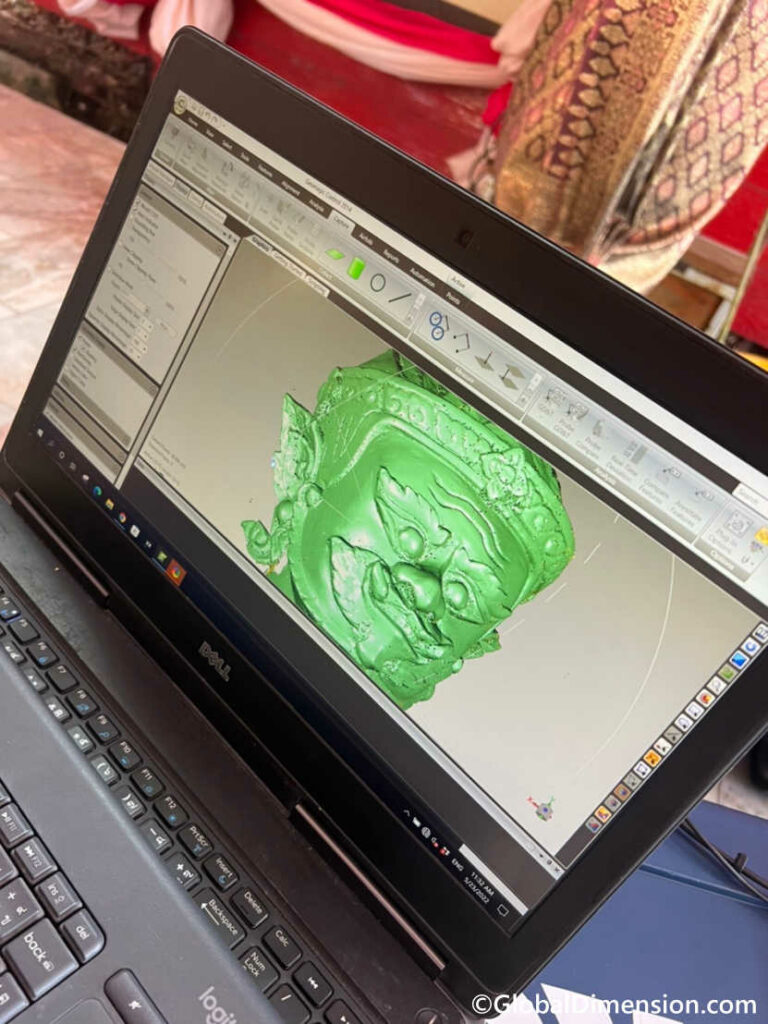 The sculpture of Thao Wessuwan was scanned with a Faro Quantum arm and laser at 25-micron resolution. The data was then processed in 3D Systems Geomagic Studio, Geomagic DesignX and Geomagic Wrap.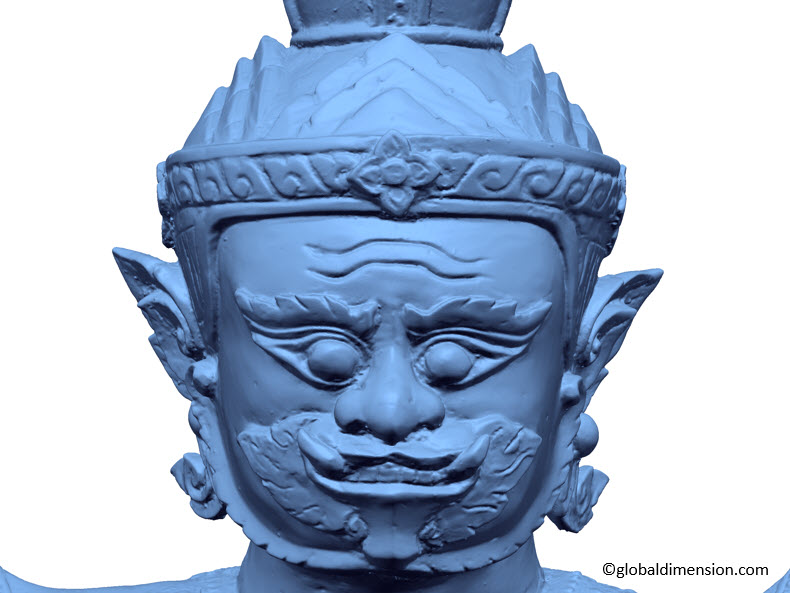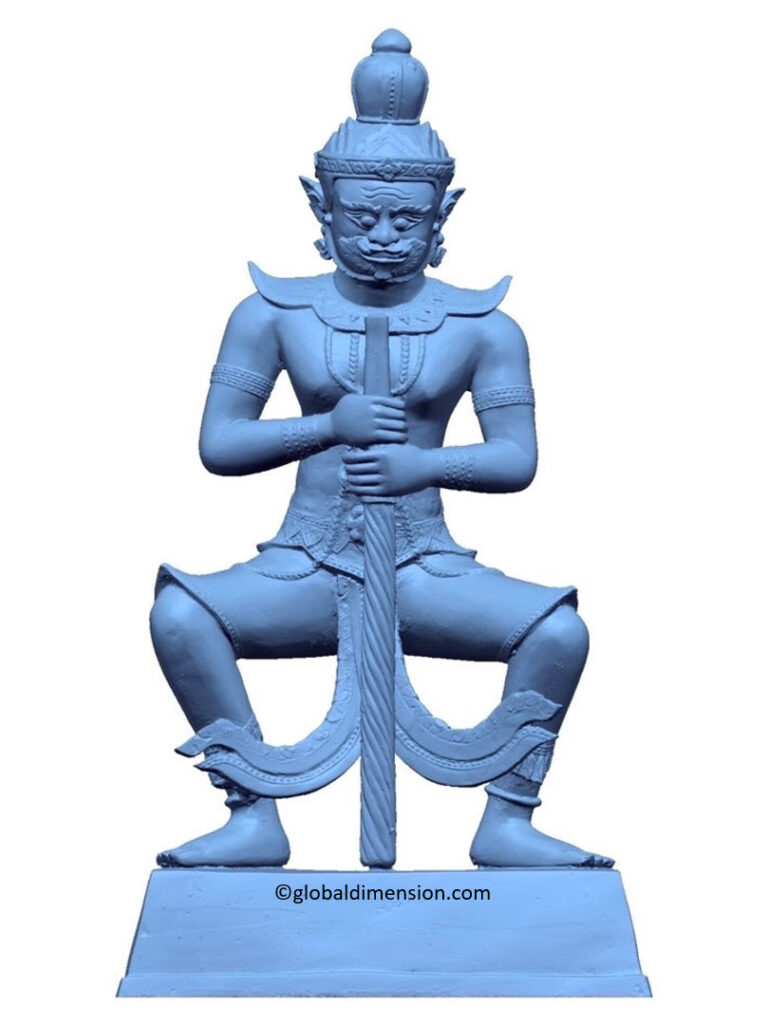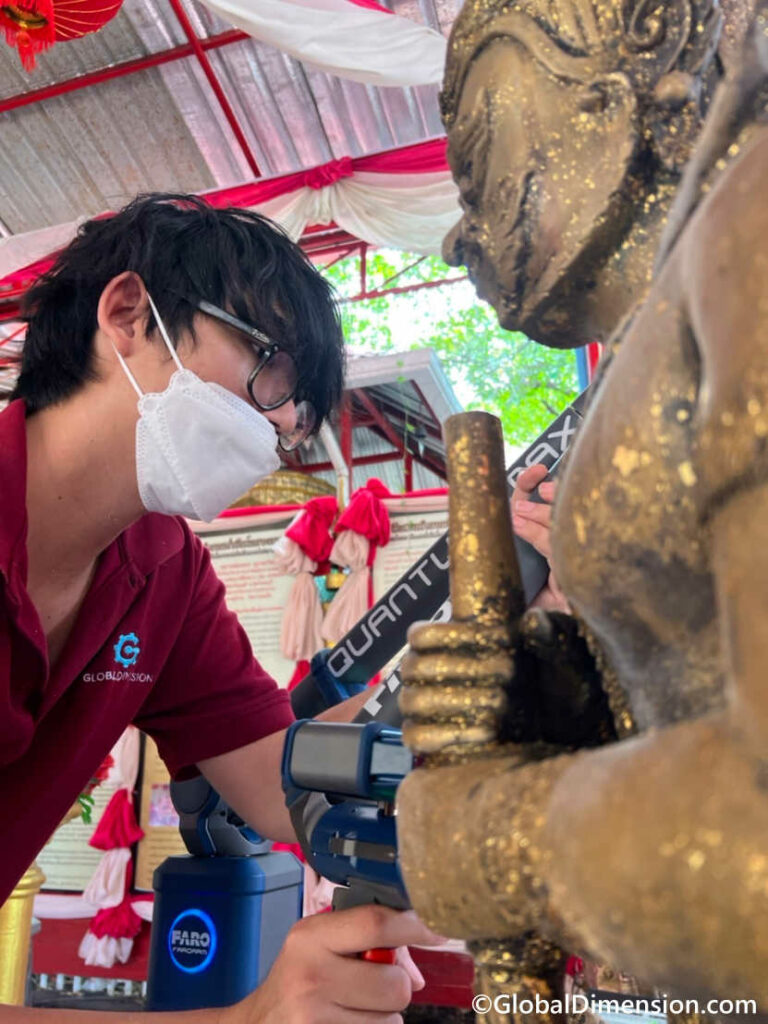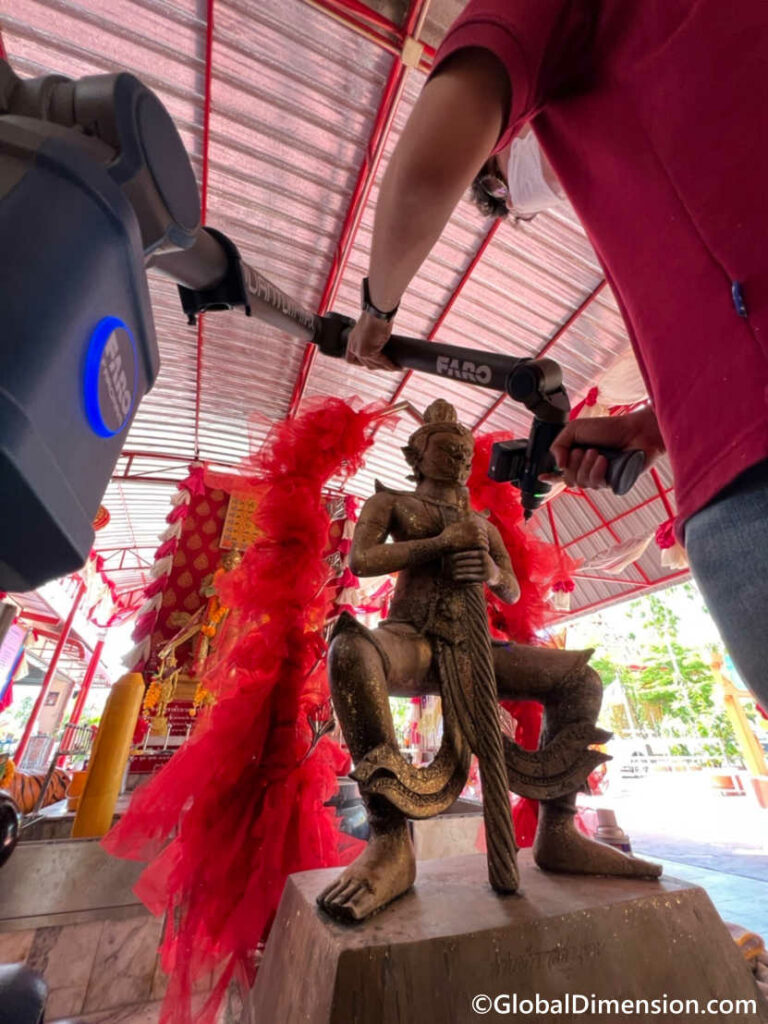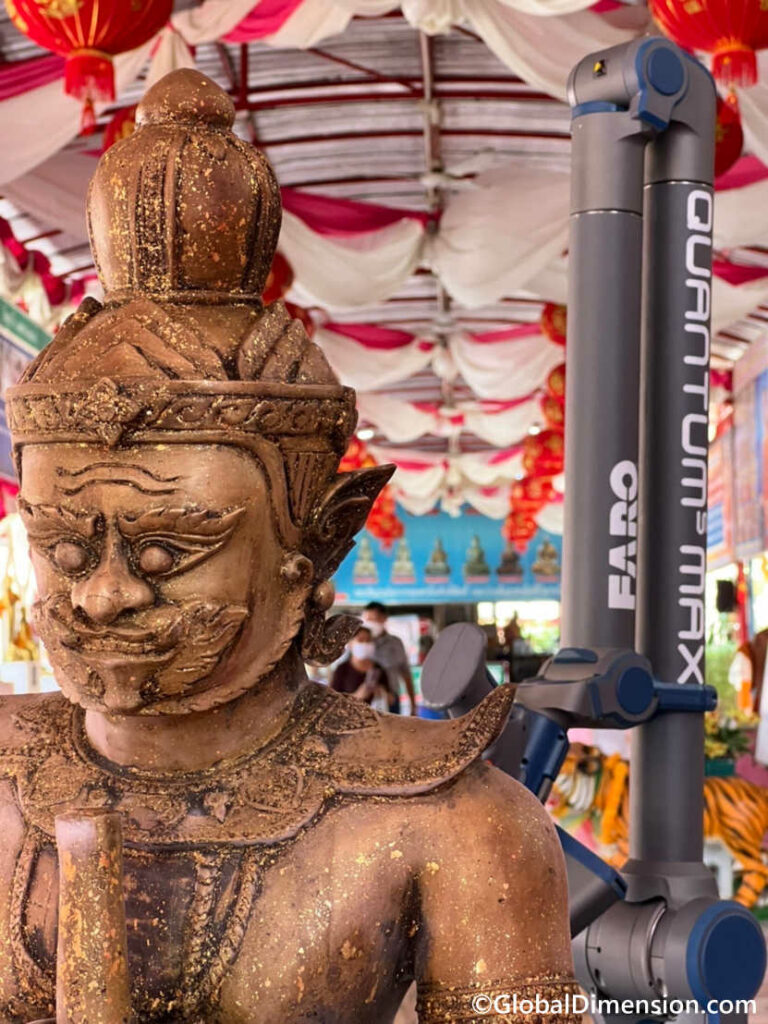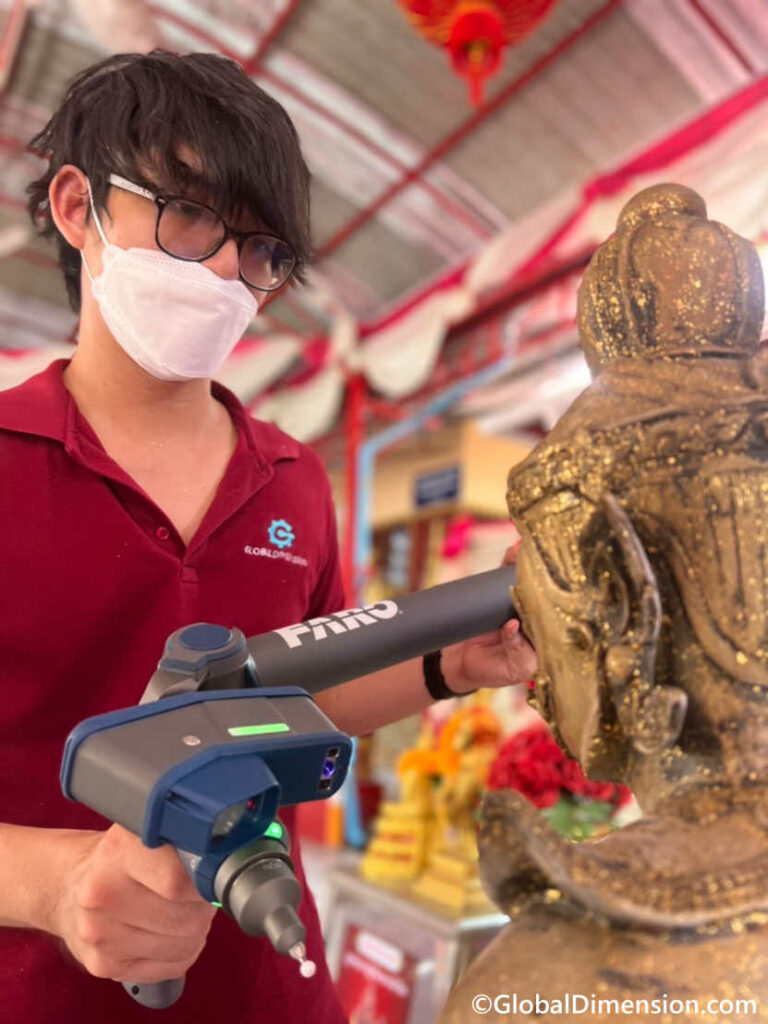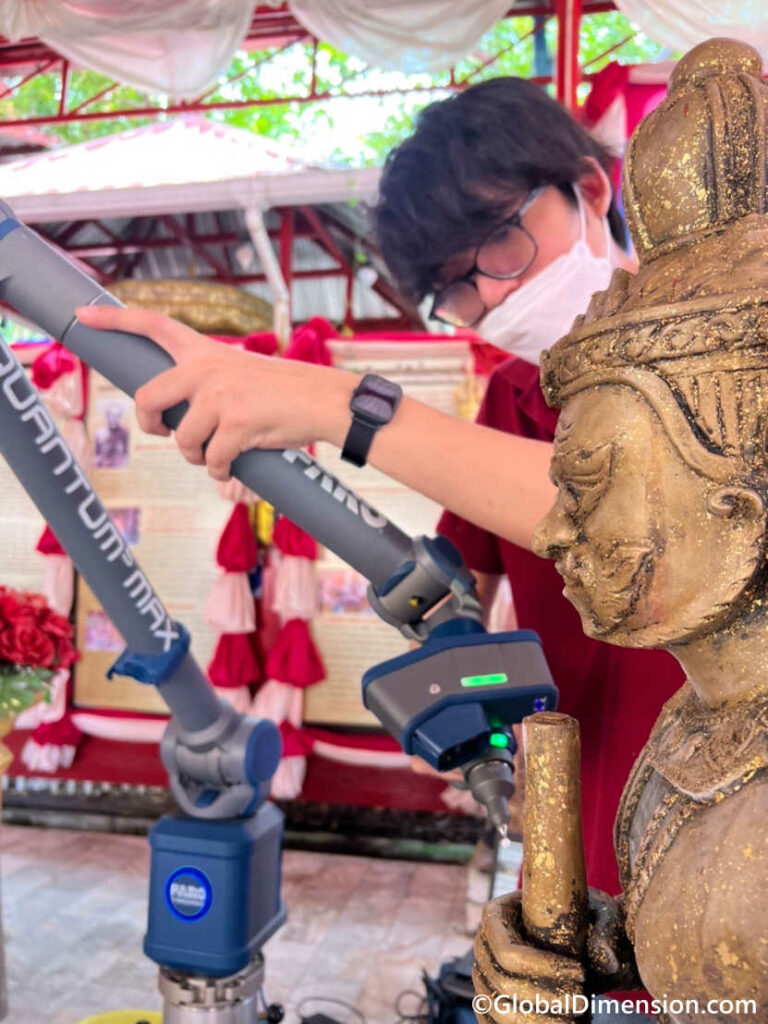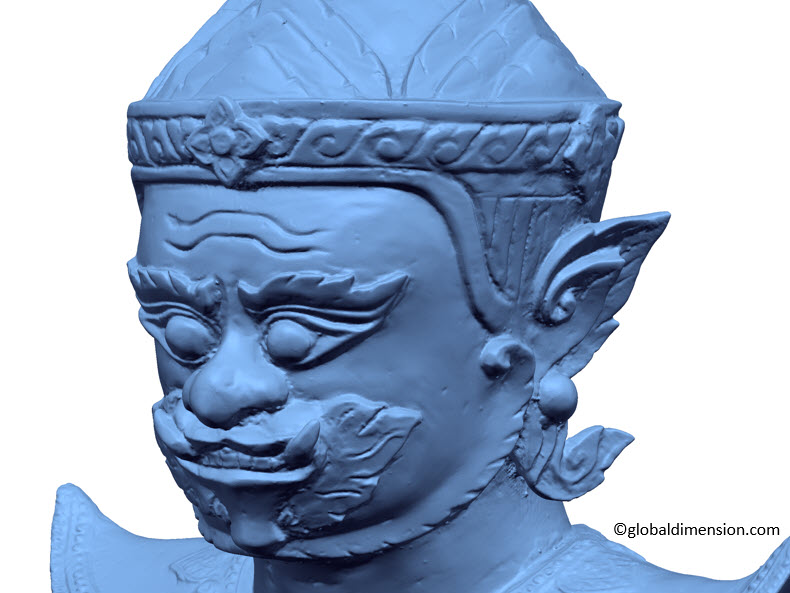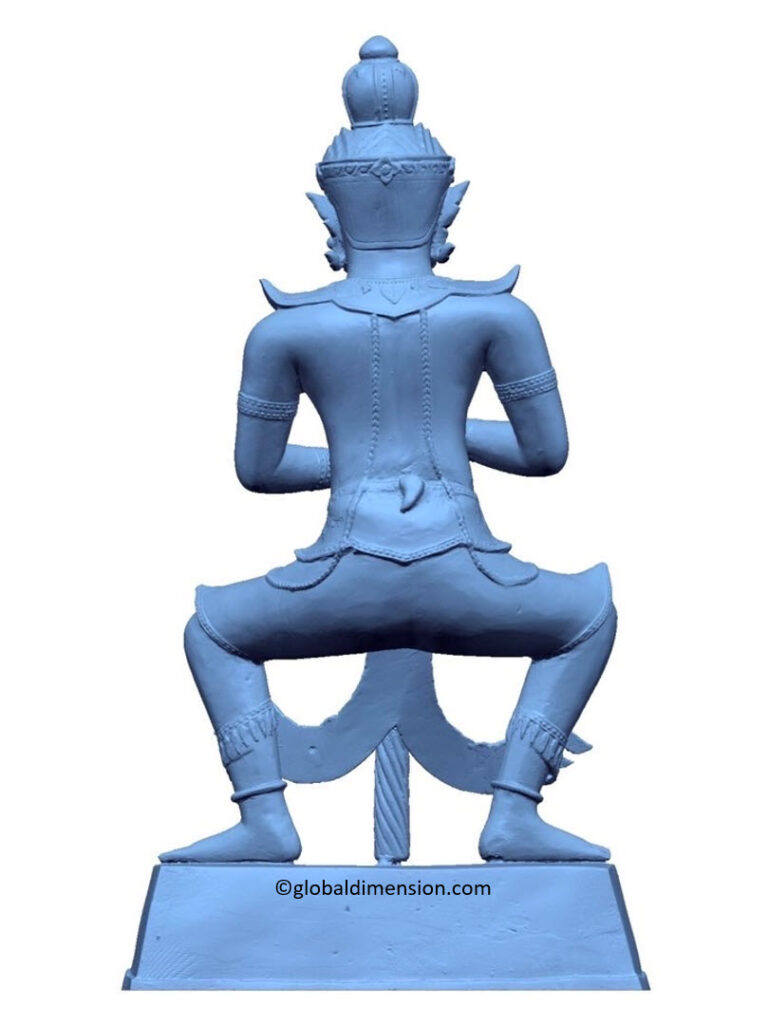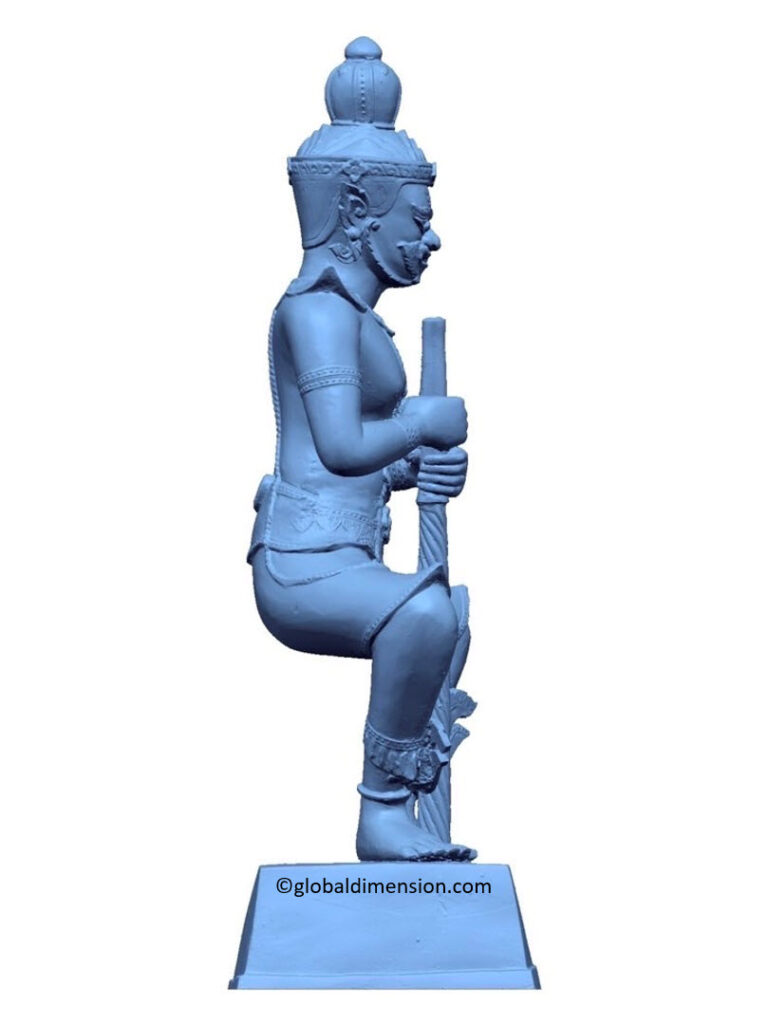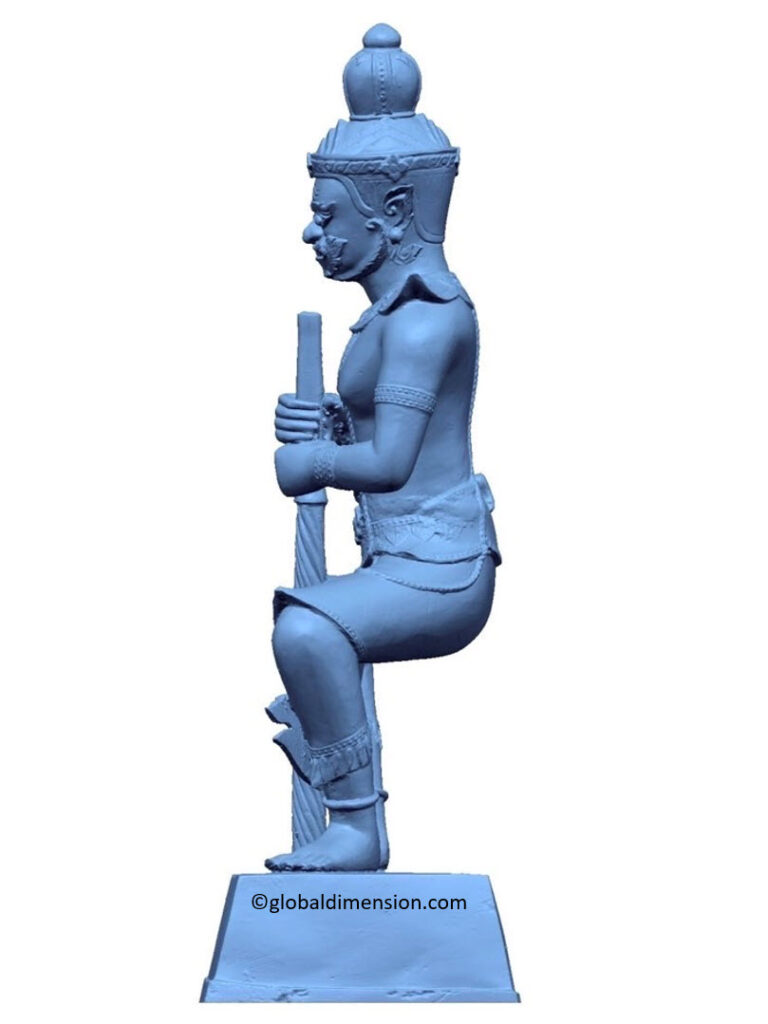 WE LOVE WHAT WE DO….
At Global Dimension, we scan and reverse thousands of parts every year, and we have become the preeminent scanning service in Thailand. We scan and reverse tiny things like watch parts, and we scan huge things like trains and aeroplanes. We scan rocks and trees for artists, and we scan fighter jets. Every day is different. Some of our customers just want scan data, others want full reverse engineering or inspection reports. We have a solution for everyone.
If we can help you with any engineering/CAD/scanning, we will give a special price to anyone into old Harley-Davidsons, Volkswagens, old motorcycles, and other fun things. We feel your passion. We love what you do and will do our best to support you.
Our location is in Downtown Bangkok. Sukhumvit Soi 3, near Bumrungrad Hospital. The BTS is Nana or Ploenchit. We are easy to find at these friendly links:
Facebook: https://www.facebook.com/GlobalDimens…
Instagram: https://www.instagram.com/globaldimen…
Website: https://www.globaldimension.com/blog
Location: https://goo.gl/maps/jWRsCP3fH2K2
LINE: @global_dimension
Phone: +66 (0)2 253 2271
สแกน3มิติ วิศวกรรมย้อนกลับ เครื่องสแกน3มิติ ปริ้น3มิติ ตรวจสอบชิ้นงาน แกะแบบชิ้นงาน เขียนแบบวิศวกรรม สแกนพระ บริการสแกน3มิติ